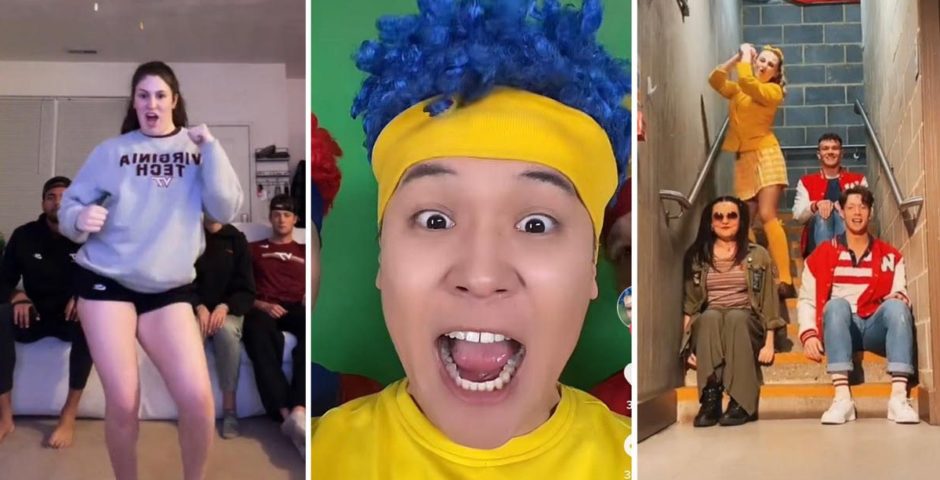 Ok so what is the viral TikTok 'my name is Chicky' and why can I not escape it on the FYP?
Cha Cha is the best part, end of
TikTok viral songs need to be studied in laboratories because the way they engrain themselves into your head and never leave is unprecedented. And as usual, the latest is an absolute fever dream song that's come from nowhere and has creators and FYP scrollers in a vice grip chokehold. Everyone can't stop singing and dancing along, bellowing out either "my name is Chicky", "my name is Cha Cha", "My name is Boom Boom" or "My name is Lya-Lya". But where the hell did this song come from? Is it a real banger? Here's where the viral TikTok "My name is Chicky" song is from originally and who sings it.
It's a children's song by a Russian group called D Billions
Okay, so the song is actually called My Name Is and is a children's song by a band called D Billions – think Baby Shark vibes, but only slightly less annoying. The group hail from Moscow in Russia, and started their channel in 2019. Their biggest video is one called Shake Shake Your Body Clap Clap Cha Cha Cha, which only stars our king Cha Cha. It has over 2 billion views on YouTube.
Why has My Name Is gone viral on TikTok?
Okay, so the trend on TikTok with the 'My name is Chicky' song has usually four people all taking on one of the characters and as each introduces themselves they do a little bit of choreo. It builds nicely until we get to Lya Lya – the hated member and the absolute worst bit of the song. Here are some of the best examples of the trend for your viewing pleasure!
Related stories recommended by this writer:
• Elle Darby's clothing brand has released a statement and fans are begging her to come back
• Rosalía went trainspotting with Francis Bourgeois and we are officially living in a fever dream
• Everything we know about the viral Reading Rainbow TikTok trend and iconic song