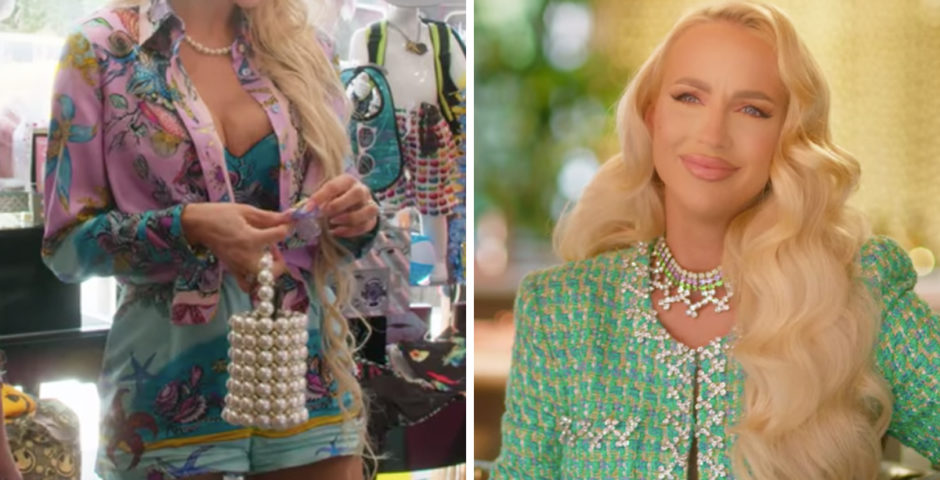 Can you guess the Selling Sunset realtor from just an outfit? Take this quiz to find out
I can spot a Christine Quinn look from a mile away
There's no denying that some of the outfits the girls wear on Selling Sunset deserve to be in a museum. They rock up to the office in the most incredible two-pieces, huge earrings and heels higher than my lifetime hopes. But, each Selling Sunset girl definitely has their own individual style – and how well you know this is going to be put to the test in the following outfit quiz.
Christine Quinn will never wear an outfit twice. She is bold, fearless and iconic when it comes to fashion. You never forget one of her outfits in a hurry. Whereas someone like Chrishell is more subtle and feminine, opting for flowing dresses with the occasional blazer to add some sharpness and remind you she's not messing around. Then there's someone like Amanza, who is effortlessly cool and, in my humble opinion, the slept-on fashion goddess of the series.
In the quiz below you will be faced with a series of photos of the Selling Sunset cast members but just their outfit is on show – their head has been cropped out. All you have to do is correctly identify who the iconic look belongs to. Easy, right? Good luck.
Take this quiz to see if you can match the Selling Sunset cast member to their outfit:
Season four of Selling Sunset is available on Netflix now. For all the latest Netflix news, drops, quizzes and memes like The Holy Church of Netflix on Facebook. 
Related stories recommended by this writer:
• Take this quiz to find out which of the Selling Sunset gals would be your bestie
• The 21 wildest behind the scenes facts and productions secrets of Selling Sunset
• Quiz: Can you actually tell if it's Brett or Jason Oppenheim in these pics?
• If you score 9/11 in this real estate lingo quiz, apply for a job at The Oppenheim Group