The 10 best American Horror Story episodes of all time, according to IMDb
Not a single Coven episode in the list? Sick and twisted
American Horror Story is a beast of fluctuating quality. Asking someone if they're watching AHS elicits several types of reaction. You get the "for my sins", almost apologetic fan response which is completely where I'm at with it, trying to undermine my love for a show by slagging it off a bit too. You get the "oh, I watched the first few then gave up" lot, which is probably the majority of the world and you know what? Fair enough. And then you get the looks of disdain from the ones who've never watched and never will. But do you know where you can truly see the extent of varying American Horror Story opinion? IMDb. A lawless place of 10s and ones, and these are the top 10 highest rated episodes of American Horror Story according to IMDb.
10. Boy Wonder (8.6)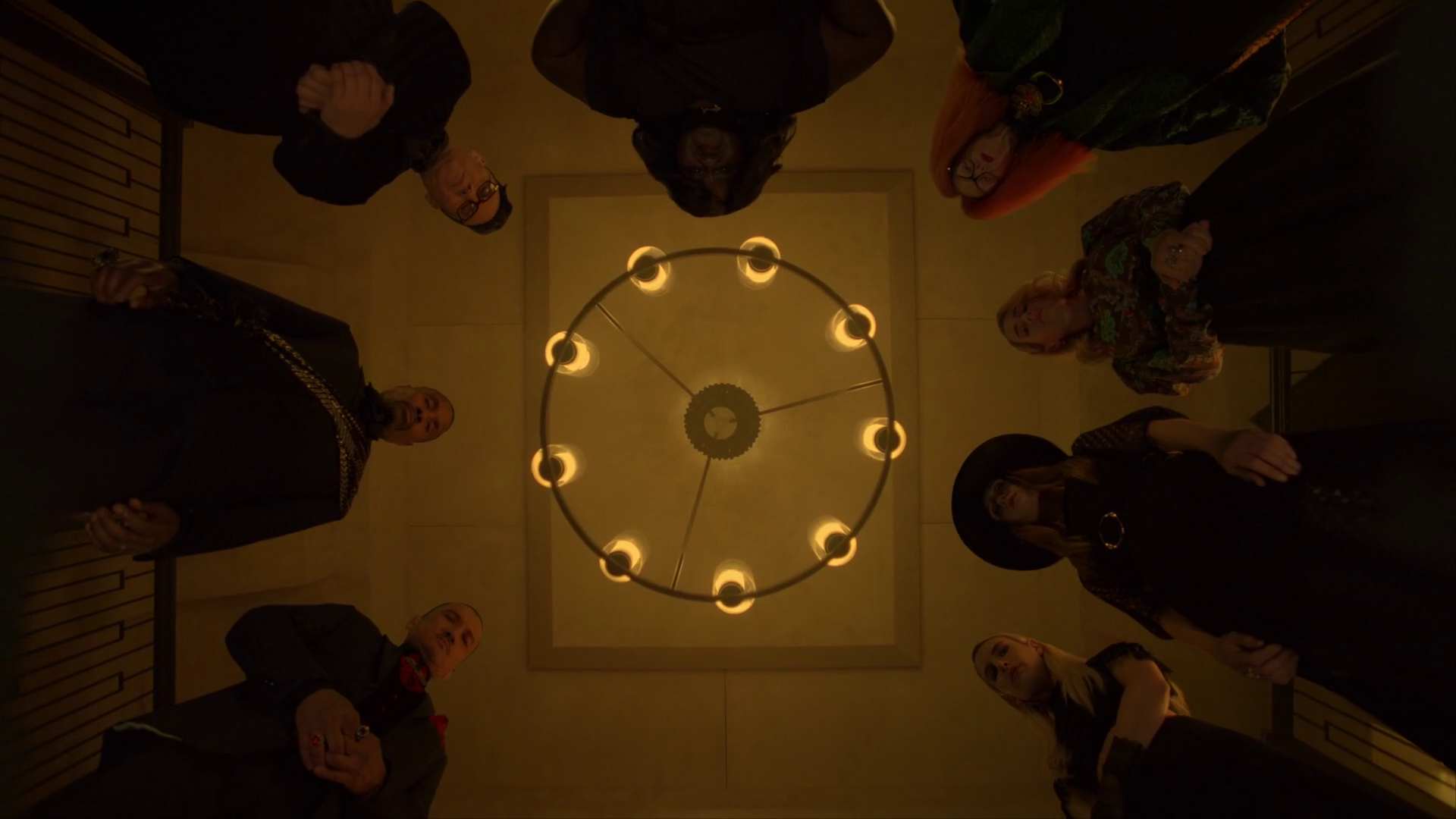 The fifth episode of American Horror Story: Apocalypse is taking 10th place, but 10th out of 116 episodes is nothing to scoff at. Boy Wonder is a solid episode with a lot of plot that establishes how the Antichrist Michael Langdon got to be as powerful as he did. The witches from Coven, lead by Sarah Paulson's Cordelia, test Michael on the Seven Wonders. The Seven Wonders is the test taken by the witch destined to be the next Supreme, and it's never been undertaken by a man before. Michael of course passes all easily, but not because he's the next Supreme – because he's the SPAWN of SATAN.
9. Edward Mordrake: Part Two (8.7)
In the second half of Freak Show's two parter, Edward Mordrake is on the hunt for which freak he's going to take with him to join his ghostly troupe. It's an episode of backstory and redemption arcs, with a lot of the freaks in Elsa's troupe telling their darkest moments. This episode is famous for Elsa telling how she lost her legs (sawed off with a chainsaw when she was tricked into a snuff film), and for the conclusion of Twisty the clown's storyline. Twisty's tragic backstory is moving, and it's a solid episode that gives a lot more depth to the characters.
8. Pale (8.7)
American Horror Story: Double Feature kicked off its first half Red Tide with two episodes that established quickly that this was going to be a strong story. Pale is the second of the two, and really sets the plot in motion for all the characters. Harry Gardener has taken the pill, and feels inspired creatively and does some of his best work whilst the blood lust grows inside him. His daughter Alma also takes a pill, and both of them begin their downward spiral. It's American Horror Story at its best; a juicy story and characters with terrifying drive and determination.
7. Orphans (8.8)
Orphans operates as a backstory for Pepper, the loveable character American Horror Story debuted in Asylum. The story of Pepper is, like many characters we love from AHS, tragic. It's a tale of abandonment, cruelty, and her being framed for crimes she did not commit. But this episode is also loved and famed for the return of Lily Rabe as Sister Mary Eunice, another Asylum alum. This episode is significant for the first time American Horror Story truly started weaving in its other anthology tales and showing that the show was more connected than we thought.
6. Madness Ends (8.8)
The final episode of American Horror Story: Asylum fares well on IMDb, as most of the season does. Everything gets wrapped up neatly – and we get to see Lana Winters in the present and all the stories of the asylum's patients and nuns in later life. It's a time hopping finale that sorts everything out at a fast pace, but in a way that still feels satisfying. It's quite rare for an AHS season to finish itself off so smoothly.
5. Could It Be… Satan? (8.9)
Could It Be Satan is Apocalypse's fourth episode, and the first time it shows its true hand. The reveal of the witches interception into the outpost is a joyous one – and this episode is of course, like much of Apocalypse, a lot of fan service. But what fan service it is! It's a joy being back with the Coven witches again and the threat really feels PREVALENT. The Michael Langdon backstory is thrilling and this whole episode is just a romp. American Horror Story IMDb reviewers chose wisely here.
4. I Am Anne Frank: Part Two (8.9)
It's all GO in episode five of Asylum. The woman who accuses Dr Arden as a Nazi is proved to not be Anne Frank at all, but he is indeed a Nazi as a later photograph proves. But the episode makes all its reveals that we didn't already know with Lana Winters' escape journey to safety with Dr Thredson. When Lana gets to the safety of his house, it's revealed that he's been the Bloody Face serial killer all along. Truly unexpected and terrifying stuff! American Horror Story at its most horrific.
3. Gaslight (9.0)
Double Feature reaches its Red Tide crescendo with Gaslight. It really is the best work Lily Rabe has ever done on American Horror Story, and I'm so glad that IMDb reviewers recognise how strong the writing and plot is in this excellent episode. Alma and Harry Gardener are a duo from hell, so driven by their own ambitions and selfishness that it results in their wife/mother falling victim to the same fate so many in Provincetown have ended up with. Really sad, but great TV.
2. The Name Game (9.0)
Asylum's The Name Game is arguably the signature episode of American Horror Story, and it's unsurprising to see it rated so highly on IMDb. Its name of course stems from the unexpected, joyful delight that is the musical number at its centre. The Name Game is a plot heavy episode and features the culmination of a lot of plot; mostly Sister Mary Eunice's reign of possessed terror on the asylum and her move to get Sister Jude incarcerated as a patient. It's chaotic, thrilling, horrifying and has a musical number. What more do you want?
1. Return To Murder House
Interesting to note that whilst not a single episode from American Horror Story: Murder House or Coven appear in the top 10 (neither do Roanoke, Hotel, 1984 or Cult on that note) on IMDb, three episodes from Apocalypse do and they're all crossover fan service moments. Murder House and Coven are so popular that its strange to see their biggest representation coming in the form of Apocalypse's throwbacks. But here we are, AHS's most popular episode, and it of course is famous for Jessica Lange's return as Constance Langdon. Her first appearance back on the show since Freakshow. And she nails it.
Return To Murder House has all the first season favourites back on fine form as Billy Porter and Emma Roberts show up as Madison Montgomery and Behold to try and get information about Michael Langdon, learning from the Harmons and Constance that he isn't a new, powerful warlock… but the Antichrist. GREAT STUFF!
Seasons one to eight of American Horror Story are streaming now on Netflix. For all the latest Netflix news, drops and memes like The Holy Church of Netflix on Facebook.
Recommended stories by this writer
• Every chaotic season of American Horror Story ranked from worst to best
• Take this quiz and we'll tell you what Sarah Paulson American Horror Story character you are
• Take this quiz and we'll tell you what season of American Horror Story you'd die in