This is all the evidence Married At First Sight UK is staged
You're telling me the girls just wake up in full makeup?
Married At First Sight UK is guaranteed to bring you a rollercoaster set of emotions. One minute you're gushing over the love between Daniel and Matt. The next you're wanting to defend Alexis to the death cause she is too good for anyone and must be protected at all costs. Or you're in utter confusion because Morag just brought up Josh's DMs from a year ago. One thing it certainly is not is boring.
However is this drama completely authentic? A number of people on Twitter have suggested some moments have been staged or edited. Channel 4 has denied the show is scripted and Adam has spoken out saying every emotion on the show is real.
But people on Twitter aren't convinced and in previous years contestants on the Australian version have spoken out claiming the show is heavily edited.
So is Married At First Sight UK staged? This is all the evidence to suggest it could be:
Half of the cast has been on other reality shows
Easily the biggest giveaway the show could be staged is half the cast has already appeared on a bunch of reality shows. Between them they've appeared on TOWIE, Britain's Got Talent, Take Me Out, Shipwrecked and many more.
Of course it could just be a coincidence a big chunk of the cast have been on TV before. However surely out of all the applicants there were people who had never been on a show previously? And yet the ones who have been in front of cameras and causing drama are the ones picked for the show.
Morag claims she was told to bring up the DMs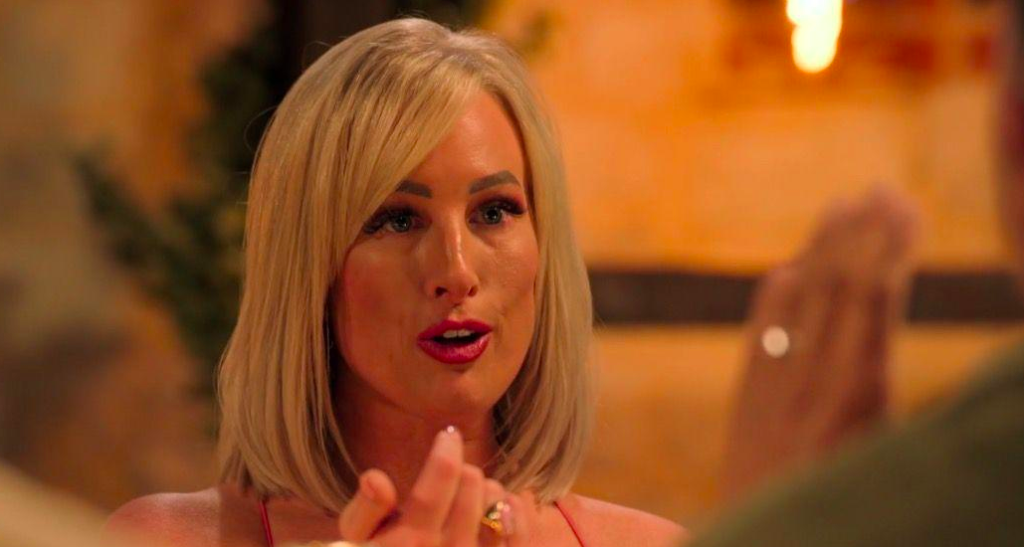 One of the biggest incidents in the last week of Married At First Sight is Morag's revelation Josh liked her Instagrams and sent her DMs before they went on the show.
During last week's episode Morag revealed the secret to Amy who is currently married to Josh, causing a big argument between the three of them in a later dinner party, which ended with both girls in tears.
Morag has since claimed she was told by producers to bring up Josh's previous behaviour. Responding to a follower on Instagram about the incident Morag said the producers included a Never Have I Ever card during the ladies day about DMs.
Morag said: "Was you there? Did you see the card in the game of Never Have I Ever? which said, 'Never have I ever been DMed by another wife's husband' but that wasn't edited in. I was told to say that!"
She also went onto call the production team "shit stirrers". Awkward.
A few of them had big followings before appearing on the show
Aside from starring in a number of TV shows, a few of the MAFS cast were already pretty big on Instagram before the show even began.
Amy was blue tick official and had 100,000 followers. Josh had over 50,000 followers and Nikita had over 20,000 followers as well as a number of pictures of her hanging out with Geordie Shore cast members and Love Islanders.
Jordon was in a relationship whilst filming
A few weeks ago it was alleged Alexis's husband Jordon was actually in a relationship during the filming of Married At First Sight UK.
A Twitter user Rhiannon claimed her friend had been in a relationship with Jordon for a number of years and stayed in the relationship whilst filming the show, without his girlfriend's knowledge.
She tweeted: "Imagine having a stunning Mrs of 11 years and disappearing to film a TV show to get 15 mins of fame. Running back until it's about to air saying mental health was the reason you disappeared. Jordon is an absolute clown."
His alleged girlfriend Sophie went on Instagram to confirm their relationship and said he broke up with her just before the show went live.
Jordon has since denied the allegation and said he was single whilst filming the show.
The girls wake up with makeup on
If you need any more evidence Married At First Sight is staged then let's address the women "waking up"  everyday in a full face of makeup.
It's obvious to everyone watching that the scene is set up as no one wakes up with a face full of perfect makeup.
Nikita says wedding was edited to make her look bad
Nikita definitely didn't come across well during her time on Married At First Sight and since leaving she's claimed her wedding was edited to make her look bad.
After her wedding to Ant was aired Nikita went on Instagram to address her behaviour and said she was actually very happy at her wedding and had a great time.
She said: "I've had to jump on because literally my phone is going crazy and people just need to remember that it is reality TV and I actually had a lovely day.
"It's always edited to look worse. My bridesmaids actually got on really well with Ant's friends and we actually had an amazing day but obviously the bad parts."
Megan and Franky have also both spoken out about the show being edited and leaving moments out.
Featured image credit via E4
Related stories recommended by this writer:
•A detailed investigation into which MAFS UK couples are still together
•Right when is the last episode of Married At First Sight UK?
•Half of the MAFS UK cast have already appeared on a bunch of reality shows