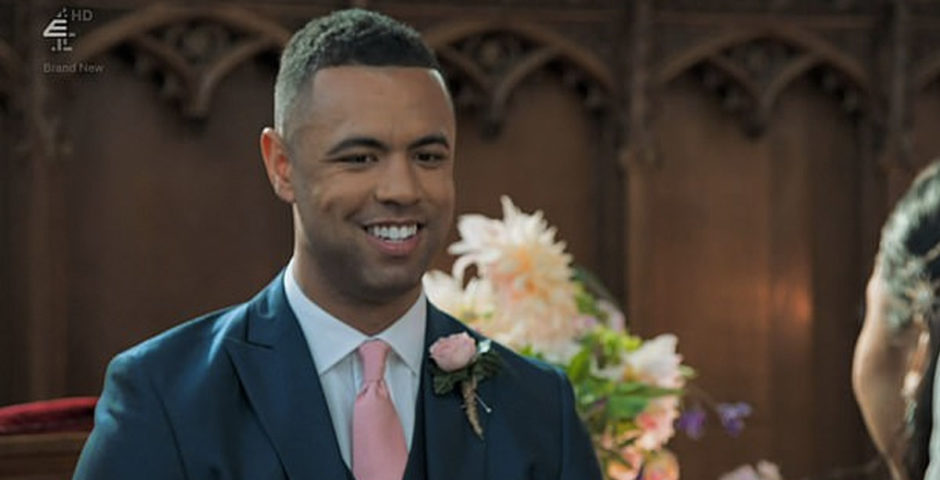 MAFS UK's Jordon 'had a girlfriend of 11 years whilst filming the show'
He allegedly dumped her days before the series aired
Jordon Mundell from Married At First Sight UK was allegedly in an 11 year relationship whilst appearing on the Channel 4 show and dumped his girlfriend days before it aired.
A Twitter user, Rhiannon, has alleged Jordon was in a relationship with her friend, Sophie Collacott, for 11 years before signing up to the show and staying in the relationship whilst filming without Sophie's knowledge.
Rhiannon said: "Imagine having a stunning Mrs of 11 years and disappearing to film a TV show to get 15 mins of fame. Running back until it's about to air saying mental health was the reason you disappeared. Jordon is an absolute clown."
Alongside the tweets she shared a photo of Jordon with Sophie and an image of Jordon on the show. She then followed up the tweets by sharing more photos of Jordon and Sophie together at numerous events. The Tab has contacted Channel 4 and Jordon for comment.
On the Married At First Sight UK official Instagram page when Jordon was first announced to be joining the show three weeks ago both Sophie and Rhiannon shared comments accusing Jordon of lying to Sophie.
Sophie commented saying: "Imagine having a girlfriend the whole time and pretending to have left for six weeks due to 'mental health' and only just breaking up with them as soon as the programme is aired because there that much of a scumbag."
Rhiannon replied to another commenter saying Jordon left claiming he had "depression" and "confessed" to Sophie a few days before the show came out.
She said: "They were together for 10 years, he left for six weeks because he was 'depressed' and then went back to @sophcollacottxx until he confessed the other day."
Jordon is currently appearing on the revamped edition of Married At First Sight UK which follows 16 singles marrying complete strangers. This week's earlier episodes featured Jordon marrying 28 year old model Alexis.
During one of the episodes Jordon said his type was blonde women. In one of her tweets Rhiannon shared a number of pictures of Jordon and Sophie, with dark hair and captioned them: "For anyone wondering this is my friend's Insta … but he likes blondes though??"
Jordon is yet to comment on the allegations but will be appearing in tonight's episode of Married At First Sight UK.
Related stories recommended by this writer:
•These seven MAFS UK cast members have already appeared on a bunch of reality shows
•These are the ages of the Married At First Sight UK cast
•Inside the Instagram accounts of the new Married at First Sight UK cast