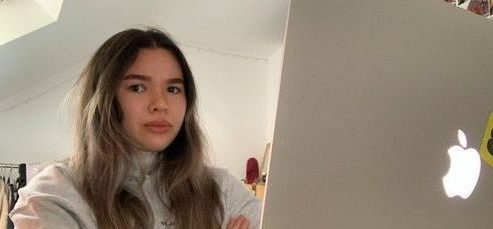 Revealed: These unis still haven't given their students a no detriment policy
Despite two national lockdowns, these unis haven't yet implemented no detriment
With a third lockdown announced in January, students across the country have petitioned for no detriment policies as the pandemic continues to disrupt learning and teaching.
The Russell Group announced it did not think no detriment policies are necessary or appropriate this year. The statement explains universities have taken steps this year to ensure all students are given a fair grade.
Following the statement, 22 Russell Group Students' Unions, Associations, and Guilds signed a letter addressed to Russell Group Vice-Chancellors, calling on the Russell Group "to recognise that all students continue to be affected by the pandemic" and demanding a no detriment policy.
Here are the UK universities which have not implemented a no detriment policy for the 2020/2021 academic year:
Aberdeen
The university said it already has a range of measures in place for students to inform of any mitigating circumstances.
A University of Aberdeen spokesperson said: "The university is committed to fair and consistent assessment and throughout the pandemic we have prioritised the well-being of our students, and we will continue to do so.  We are in currently in an ongoing dialogue with Aberdeen University Students' Association, Examination Officers and the wider academic community about this important issue."
Birmingham
The University of Birmingham has not introduced a no detriment, instead saying they had planned this academic year with the expectation of disruption due to the pandemic.
An email to students said: "We designed this academic year in full expectation of possible disruption, and we are confident that the resilient plans we put in place over the summer will work."
Students from the University of Birmingham have reacted by creating an open letter where they say "the extreme circumstances call for an extreme re-evaluation of the level of support we need."
They list seven demands, one of which which is a no detriment policy, "to reduce stress and uncertainty by ensuring that students cannot get a final grade which is lower than their current working average."
Bournemouth
Bournemouth University said: "We have put a number of measures in place which recognise the practical and emotional challenges of studying during the pandemic, to support students and ensure that assessment is flexible and fair."
Whilst a no detriment policy was implemented last year, Bournemouth University says this was due to the unplanned disruption caused by the pandemic. However the university said: "For the 2020/21 academic year, the university has been able to plan ahead, in accordance with government advice, and prepare for a different mode of delivery."
The university says on its website it has designed a framework of support to consider the specific needs of students. It has also adapted programmes to make them accessible for online learning.
Bristol
In January, Bristol announced no detriment measures would be scrapped for the third lockdown.
A petition was started to get a safety net policy for Bristol students. Over 4,500 people have signed the petition which says: "Amidst the first wave of the pandemic, all students were granted a safety net policy which alleviated much worry and stress. With the pandemic increasing in strength and with the UK being in lockdown once again, the stress upon students is matched if not greater than that experienced in the last academic year."
The petition explains libraries were only open for urgent reasons and sports activities have been made to stop which means "the work-life balance of students is next to none". The petition says it's "unfair" to expect students to perform to the same level they had been prior to Covid-19, and that students in studying in the 2019/2020 academic year were granted a safety net for just one semester of interruption, but the whole of this academic year has been disrupted by the pandemic.
Cambridge
The University of Cambridge said it would not be providing a no detriment policy for students this year, according to a statement from a university spokesperson to The Cambridge Tab.
The statement said: "In line with other Russell Group universities, Cambridge will not be adopting a 'no detriment', or safety net, policy in assessing students' work this year. This is because most of last year's results relied on summative assessments from the previous year and, since these are not available for 2020, it would be inappropriate to replicate this system.
"Further methods of assessment have been specifically designed for this academic year to ensure that they are robust in the light of the impact of the pandemic. Students should be reassured that their academic performance will be assessed fairly and any disruption brought about by the Covid-19 pandemic will be taken into account."
Edinburgh
Edinburgh does not have a no detriment policy but has introduced a "package of measures" for assessments this semester to mitigate the effects of the pandemic.
Students can apply for a seven-day extension for a coursework deadline which will be approved automatically. The university has also removed the requirement to provide formal documentation with applications for special circumstances.
The university's website also outlines progressions for undergraduate and post-graduate taught degrees.
Glasgow
The University of Glasgow emailed students in January to announce the university would be unable to reintroduce the same no detriment policy as last year.
The university said the policy introduced last year was in response to a national lockdown which caused the sudden closure of campus however, this academic year teaching and assessment has been designed in the context of the pandemic. Additionally, it said if the no detriment policy was used two years in a row then students won't have enough assessment available to see what their actual progress is.
King's College London
Last month, KCL published an open statement to students regarding assessment for this academic year.
A further article provided more information and said: "For 2020-21, our assessment policy has been developed in a very different context to the reactive, measures introduced in 2019-20.
"In response to Covid-19, our programmes and modules have been reviewed and re-designed to encompass a flexible and blended teaching approach including significantly increased levels of online learning and, where circumstances and restrictions have allowed, some small group teaching on campus."
KCL has put in mitigation measures for assessments. Students do not need to provide evidence if they are applying for mitigating circumstances due to Covid-19. The university will also view the year group outcomes for each programme against previous, pre-pandemic years to make sure each cohort has not been unfairly disadvantaged by the impact of Covid-19.
Leeds
The University of Leeds has not offered students a no detriment policy this year, however it did scrap late penalties for a week for coursework for all students.
The university offered all students who had assignments due between 8th and 22nd January a one-week period after the original deadline where late penalties did not apply. The university then extended this late penalty waiver to include all coursework originally due in January. Information for students graduating in 2021 and their degree classification can be found here.
Liverpool
A petition was created by a Liverpool student to reintroduce the no detriment policy this year.
Holly Booth, a third year geography student at the University of Liverpool, has created a petition arguing measures to "bring fairer results for both undergraduates and postgraduates" should be implemented, ultimately asking for a no detriment policy.
LSE
A LSE spokesperson told The Tab the university is reviewing how it can best support students during the upcoming assessment period "using student feedback to inform our approach".
LSE students will be updated "on the support for the summer assessment period on 8th March"
Manchester
A University of Manchester spokesperson told The Tab: "We are in agreement with the rest of the Russell Group that a blanket 'no disadvantage' policy would not be appropriate or possible this year.
"We are in a very different set of circumstances this year and our teaching, learning and assessments have been designed from the start with blended, online learning at the forefront. Crucially, no students have any pre-pandemic marks from earlier in this academic year for us to benchmark against, which is how the 'no disadvantage' policy was applied last year."
Instead, the university has designed an Assessment Pledge made up of five points, "to support students in this year's circumstances, rather than those of last year." Students are able to have an automatic extension of up to seven days and the university has also removed the requirement to provide medical evidence for mitigating circumstances.
Northumbria
Northumbria University does not have a no detriment policy but does have other measures for students this year. Firstly, students can get extensions for up to a maximum of 10 working days  without the need to supply evidence. Evidence requirements for Personal Extenuating Circumstances (PEC) have also been relaxed.
The university has also said it will "apply a two-week extension to all dissertation/major project submission deadlines in semester two. You do not need to apply for this, we will update your submission deadline."
Nottingham
University of Nottingham students have called for a no detriment policy and a letter addressed to the Vice-Chancellor was created earlier this year.
The letter says: "The removal of the No Academic Disadvantage policy 'safety net' which was enforced in the previous year and the grace week deadline extension in the autumn term means tangible support for students has been reduced to zero. We are asking the university to reintroduce a safety net policy to ensure that the pandemic does not adversely affect overall grading and progression."
The letter also emphasises whilst the university was happy to enforce a safety net in 2019/2020, learning conditions have worsened and therefore a safety net is needed this year too.
Nottingham Trent
On its website, Nottingham Trent University says: "We don't think blanket measures, such as moving all deadlines or changing the way all degrees are classified, is a helpful approach. NTU is a big university with a very diverse range of courses. Each course has an assessment strategy designed for its own learning outcomes, often with professional accreditation in mind.
"This means that an apparently 'simple' universal change would have very different effects for different courses, and the unintended consequence of such blanket measures could be to actually create unfairness."
The website further says: "This year we can't offer a safety net grade, as no assessments that contribute to this year's learning have been completed without some impact from Covid-19."
However, Trent has extended the eligibility for a Notification of Extenuating Circumstances (NEC) beyond what would normally be the case to make it more accessible to more students. Students will not need to providence independent documentary evidence when seeking an NEC.
Oxford
On The University of Oxford's FAQ page for students it says: "The university continues to believe (in line with other Russell Group universities, and their student unions), that a formulaic policy for all students is not the right approach, and that a more considered and tailored solution is required. The reasons for this are set out clearly in the Russell Group statement.
"Instead we plan to put in place an assessment support package, comprising a set of mitigation measures designed to ensure all students receive fair grades, in light of this year's exceptional circumstances."
The University of Oxford said: "We will ensure that, at cohort level, this year's students are no disadvantaged relative to pre-pandemic years. Secondly, we will ensure we consider the impact of the pandemic on individuals. To do this, we will introduce an enhanced Mitigating Circumstances notice to Examiners (MCE) process."
Southampton
In January, the University of Southampton confirmed it would not be offering a no detriment policy to students this year. On its Student FAQ page the university said: "We, like other Russell Group universities, do not plan to operate a 'No Detriment' policy for this academic year."
A Soton student created a petition asking the university to implement a no detriment policy. It currently has over 1,200 signatures.
The petition explains: "Students are immensely suffering and these changes have made many of our lives harder, not easier. As a university that is supposed to pride itself on caring for its students and their academic potential, we are telling you this is not good enough. As you expect the highest from us, we expect more from you."
Warwick
Warwick has not introduced a no detriment policy but has created a Covid Mitigation Package of Education Measures 2020/21.
The website explains in March 2020 a package of measures were designed to ensure students experienced no disadvantage due to the rapid movement to online teaching and assessment. However, this year, the university developed a blended approach to teaching, learning and assessment.
The university said: "Taking account of an agreed set of principles across our Russell Group peer institutions, and in consultation with and support from the Students' Union, a package of support has been agreed which is designed to mitigate the ongoing aspects of the pandemic."
Related articles recommended by this writer:
• Students in Scotland can get £1,500 if they're stuck at home and still paying rent
• Exclusive: Dr Alex says uni students 'should have more support'
• Some of the most patronising advice unis have given to students during the pandemic