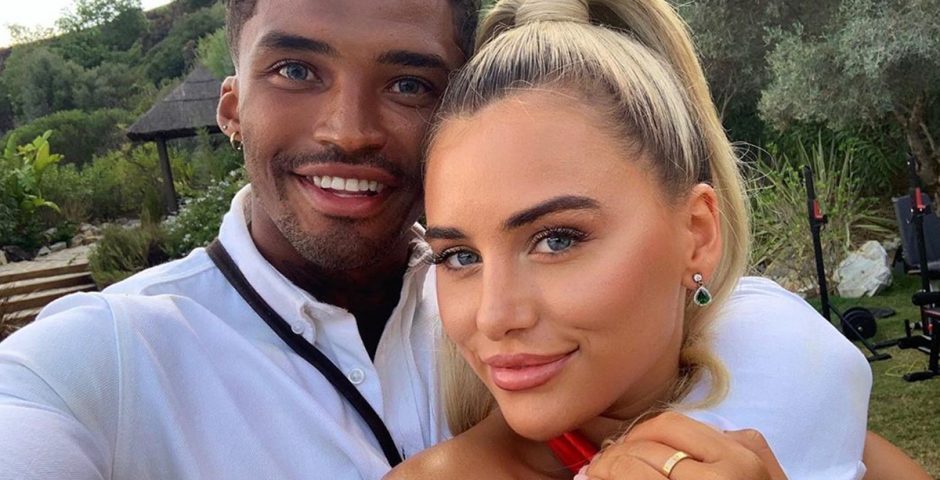 Ellie Brown and Michael Griffiths have confirmed they are together
A Love Island power couple?
Around two months ago, it was rumoured that Love Island stars Ellie Brown and Michael Griffiths were dating.But now, the pair have confirmed it.
They met filming for the new episodes of Ex On The Beach and had apparently started a relationship. But now, it looks as though the the rumours were true as they've gone Instagram official. Michael posted a picture of them together, captioned: "Ex on the beach is now live what you sayinnnnnnnnn!" Ellie replied in the comment with a love heart.
When the rumours first surfaced, a source told The Sun: "Ellie and Michael hit it off during filming on Ex On The Beach and now they've started dating. They were supposed to keep the relationship under wraps until the show had aired of course, but it seems they just couldn't keep quiet.
"They both know what it's like to be caught up in the drama of a big reality TV show and they really bonded during their time on the programme. Now there's a new Love Island couple on the block."
It looks like now the show is starting, they don't care that them being an item is a massive spoiler. Michael appeared on the last series of Love Island in 2019, where he was coupled up with Amber, dumped her for Joanna and then that fell to pieces too.
Ellie was on Love Island in 2018 and left the show with Charlie Brake. The pair famously had one of the most dramatic Love Island break ups ever. They were reportedly having rows all the time and Charlie allegedly threw all her clothes out of his bedroom window and secretly dumped her and kicked her out of his house. They were also seen clearly arguing during the Love Island 2018 reunion show and then got their picture taken at the opposite sides of the room.
Ex On The Beach is on now on MTV. For all the latest Love Island news, memes and gossip like The Holy Church of Love Island on Facebook.
Related stories recommended by this writer:
• The full Ex on The Beach line up is here and it's going to be SAVAGE
• People are saying this Irish influencer is the next Love Island bombshell
• Which of the Love Island 2020 girls are you? Take this quiz and find out