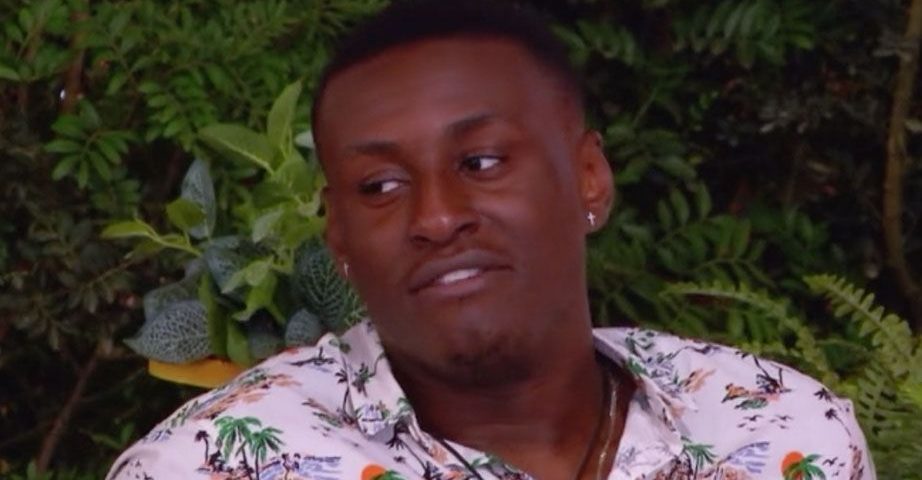 Meet Love Island's catchphrase king Sherif: Semi-pro rugby player and chef
He knows Anna from Instagram!!
Last night, Love Island returned with an explosion of dank memes, hot takes, and fit people. After the deluge of Insta influencer model-types from last year, it turns out the Love Island cast of 2019 are actually quite… normal?
Case in point: Meet Sherif Lanre. He's currently coupled up with Anna and confessed he already knew her through Instagram, which weirded people out a tad. We also saw him dealing out sage advice to sandwich-maker Joe, which was rather nice of him.
Here's everything you need to need to know about the Islander.
How old is Sheriff?
Sheriff is 20 years old and is very much of the "holy shit how are people that young so stacked?" line of contestants à la Adam and Wes. He was one of the first cast members announced for the show.
He knows Anna through Instagram
Sherif's character defining moment came towards the end when he turned to his new partner and uttered the immortal words: "I have you on Insta you know."
Nobody stepped forward to indicate interest in Sherif when he arrived in the villa, blaming the design of his shirt. Sherif still got to pick someone to couple up with and picked Anna. We are yet to see how well the two actually know each other from before the villa.
He's a chef and (supposedly) a semi-pro rugby player
Shockingly Sherif isn't a PT or a model like literally every other male Islander before him, and instead works in catering. He has said the job doesn't involve much front-of-house stuff, but was sometimes roped into table service, where he found a lot of girls would hit on him. He's apparently been told off by his boss for "hitting on them" too.
Sherif claims to be a semi-pro rugby player, although pictures of him playing are scarce. One photo posted to his Instagram shows him playing for Old Allyians Rugby Club in 2016, when he would have been around 16. He doesn't show up in any other pictures on the club's website. Of all the Sherifs listed on team sheets posted to the club's Facebook page, "Sherif Olanrewaju" only appears once.
Is he on Instagram?
Yes obviously he is. You can find his account here, where he has over 16k followers. Don't get your hopes up though – there are a mere 18 photos posted on it, seven of which are Love Island press shots. Facebook and LinkedIn profiles are also nowhere to be seen.
He claims to have been scouted "on the street" while he was getting food.
What does Sherif want from the villa?
Sherif describes himself as "upbeat, cheeky, and outrageous with my own friends." He also believes himself to be similar to Wes Nelson," and says his worst dating moment was when he tried going on a date with a cougar he met "through work."
He has said he wants a girl who can hold a conversation and has a nice smile, nice teeth, and a nice bum. He's not keen to wade in on alpha male-offs in his quest to find love, saying: "I'm not prepared to fight for a girl that has got loads of boys after her. Unless I feel like they are not the boys she is looking for."
Related stories recommended by this writer:
• Love Island Gossip Column: A THREESOME on the show and sex toys in the Hideaway?!
• Who is Verity Bowditch? KCL grad and Made in Chelsea newbie
• This is what the cast of Netflix's 'Sex Education' are like in real life