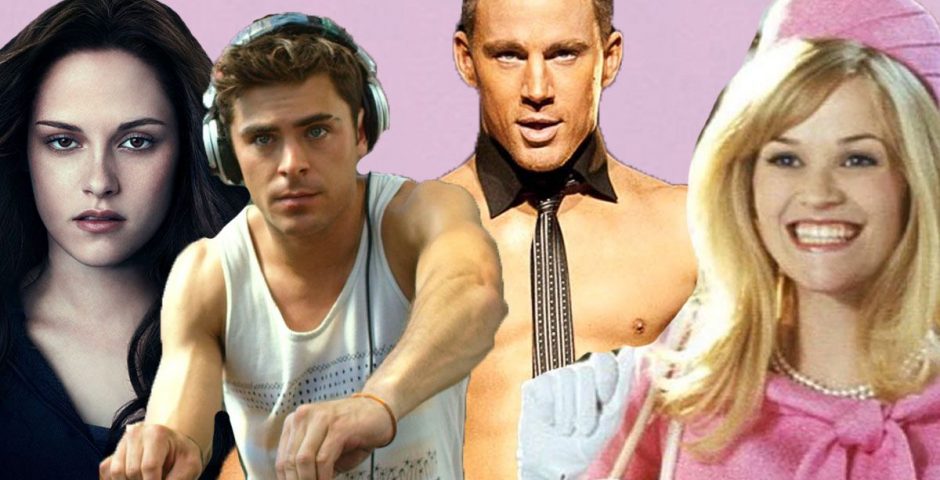 These are the 27 best films on Netflix for when you're horrifically hungover
There's an art to the perfect hangover film. It has to be just enough to distract your attention from an awful headache and feeling like vomming any second, but also nothing that takes too much work or attention. The Netflix films category is overflowing with choice, but which ones fit the mould for best hangover films on Netflix?
In short, a hangover film needs to be easy viewing, but still entertaining. Here is a list of the best hangover films on Netflix, so you don't have to spend hours searching after a big night out.
The official 27 best hangover films on Netflix right now are:
Cruel Intentions
In short, Cruel Intentions is all about fit, rich people, with a hint of emotion – you'll probably cry. The soundtrack is incredible and it will ease a hangover by looking at all of the beautiful cast, in one place. It stars Reese Witherspoon, Sarah Michelle Gellar and Ryan Phillippe.
Angus Thongs and Perfect Snogging
You don't even need to pay much attention to Angus Thongs and Perfect Snogging, you know most of the script off by heart anyway. The childhood stars take you down memory lane to secondary school, and the nostalgia value is perfect for a Sunday afternoon. Ace Gang, it's boy stalking time.
Pitch Perfect
Might be a bit noisy and in your face off the back of a really heavy night, but a bit of a sing song always helps. Just try not to vom at how cringe it is.
Four Weddings and a Funeral
A drama rom-com with Hugh Grant = magic hangover cure.
About a Boy
Hugh Grant again, but this time with Rachel Weisz. In this film, Will (played by Hugh Grant) is in search of love, and he invents an imaginary son so he can go to single parent meetings. He later meets Marcus, a 12-year-old boy with problems at school. Will and Marcus become friends, and Will makes Marcus cool, whilst Marcus helps Will to grow up.
Notting Hill
There's a theme here. Hugh Grant stars in a lot of the best hangover films on Netflix. Notting Hill is a classic, and stars Julia Roberts too, you can't go wrong.
Shrek
Shrek is a classic. Perfect for any occasion and needs no description.
Ibiza
How can something be so shit and so good at the same time? Seriously though, what was Richard Madden thinking being part of this film? Not good.
To All The Boys I've Loved Before
American teen romance, and one of the easiest films to watch ever made. Oh, and Noah Centineo. That's all.
Magic Mike
I'm sure you can manage to stare at Channing Tatum for an hour and a half.
We Are Your Friends
Loooool, sesh legends!!! Fuck my degree!!! Throwback to last night!!!
The Wolf of Wall Street
The Wolf of Wall Street might be a little bit heavier, but its mix of humour and focus make it ideal for watching when you're hungover. It's a classic, and Leonardo DiCaprio is always good value.
The Vow
Oh, more Channing Tatum? Why not. Prepare to cry, prepare to fall in love and prepare to become emotionally attached to a film for a good couple of weeks afterwards.
Legally Blonde
You can't even deny Legally Blonde is one of the best chick flicks ever created. It's another one that you've probably watched a million times, but it never gets old. You'll want to be Elle Woods after watching, you want your shit together, and you're so inspired your hangover is just gone. Snaps for you!!
Mamma Mia!
Unless you're so hungover that all the singing and dancing and general noise will be a bit much.
50 First Dates
Let it all out, and sob into your ice cream. Blame the hangover.
Chalet Girl
Light comedy fun, perfect for a Sunday under your duvet.
Twilight
Cast your minds back to 2008 when you were Team Jacob, arguing with your best mate who was Team Edward. Those times were great. They just don't make films like Twilight anymore. If you're really hungover, spend the entire day watching them all.
The Other Woman
The Other Woman is the perfect hangover film because it's empowering with a hint of I-don't-give-a-fuck, it'll get to straight back onto the road to recovery.
Maid In Manhatten
J-Lo.
Forgetting Sarah Marshall
Think tropical, think sex, think comedy. It's like a blend of The 40-Year-Old Virgin, Knocked Up and Superbad, but in Hawaii.
Along Came Polly
Ben Stiller and Jennifer Aniston!!! This is one of the best comedies there is on Netflix. If you haven't watched it, where have you been?
13 Going On 30
For when you feel 30 going on 13 because you say you're too old for nights out now, but still get horrendously drunk like a teenager having their first beer x
Crazy Stupid Love
Ryan Gosling.
Gone Girl
Because sometimes when you're hungover you just want a bit of a mystery thriller, right?
That Awkward Moment
Basically three guys decide they all want to live wild single lives together, but all end up falling for the girls. It's possibly the easiest, most fun yet cliché film you'll ever watch. And Zac Efron too.
The Break Up
A rom com with Jennifer Aniston and Vince Vaughn is never going to be bad, is it?
For all the latest Netflix news, releases and memes like The Holy Church of Netflix on Facebook.
Related stories recommended by this writer:
• The 13 best true crime series on Netflix right now for real addicts
• Zac Efron's Ted Bundy film is coming to Netflix NEXT MONTH!!!
• If you're not watching Selling Sunset on Netflix then OMG where have you been?!