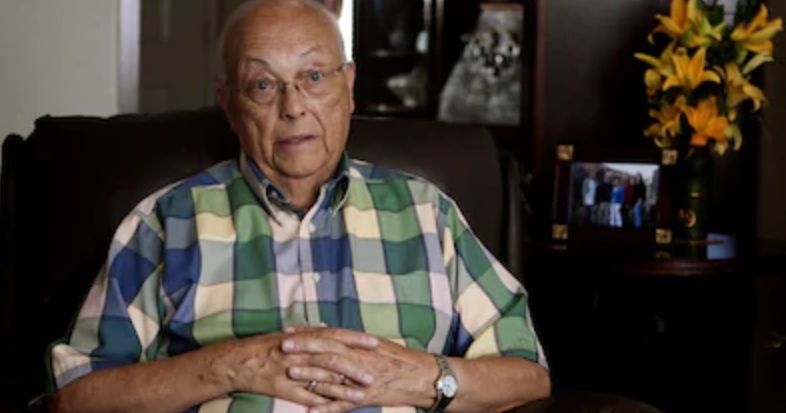 These 19 Abducted in Plain Sight memes are just so sickeningly spot on
| UPDATED
Chances are by now, you've seen or heard about the Netflix true crime documentary, Abducted in Plain Sight. It recalls the story of Jan Broberg, a 12-year-old girl who was kidnapped by a family friend not once, but twice. And with every single show that gets popular, in come the flurry of memes. Yep, despite the fact the true story of Abducted in Plain Sight being obviously awful, the Abducted in Plain Sight memes are sickening, but just so so spot on it hurts.
Here are the best Abducted in Plain Sight memes out there right now:
1. Jan's dad, and the handjob moment
2. This is how everyone was feeling throughout the doc
3. Jan's dad again, but this time accepting how messed up the situation was
4. SO MANY QUESTIONS
5. Even Netflix know it's odd
6. Jan Broberg's parents did just seem to give up????
7. Fyre Fest memes X Abducted in Plain Sight memes
Yeah the Fyre Festival memes were good, but are these better?
8. Everything hurts after watching that doc tbh
9. Nothing about this doc was normal, let's be honest
10. THEY JUST DIDN'T LISTEN
11. I was out so many times
12. Yeah, pretty much
13. I will be angry forever now, thank you for that
14. I mean I'm sorry but, true
15. THESE TWO AGAIN
16. YOU MAKE ME SO ANGRY
17. The last one about Jan's dad I promise
18. I JUST WANT TO KNOW WHY
19. Same
A summary of the general thoughts: Abducted in Plain Sight will leave you questioning everything that is normal every few minutes, but Abducted in Plain Sight memes will remind you that everyone else is feeling exactly the same way.
Related stories recommended by this writer:
• The 17 ridiculous questions Abducted in Plain Sight leaves you with
• Even MORE crazy details about the Abducted in Plain Sight story revealed
• This is what the Broberg family from Abducted in Plain Sight are doing now