Not even self-isolation can contain York's third round of BNOCs
It's time for round THREE of York's BNOC 2020! Just when you thought that there couldn't possibly be anymore people (or ducks) on campus who TOTALLY have their lives together, get ready for five more of the Biggest Names On Campus. As always, whoever wins this heat will go through to the semi-finals up against more members of the elite that we only dream of being a part of. So, without further ado, here are another of the five nominees for BNOC 2020…
Neha Shah
Year: 2nd Year
Course: Politics and International Relations
3 Words to describe them: Big BNOC energy
Best known for not being able to walk anywhere without bumping into someone she knows (or has taken home), she really emits massive BNOC energy. Not only does she have the ability to make friends with literally anyone (geese included), she has also recently become the new YUSU Women and Non-binary Officer. Always up for any night out no matter how last minute, Neha's friends say that she is naturally the best candidate for the prestigious BNOC title.
Neha says, "I'm very surprised about the nomination but at this point I'm more invested in winning BNOC of the year than I am in my degree." She also adds, "Can I give a little shout out to my drunk personality for talking to everyone and anyone in the Salvos smoking area because I think she deserves this nomination more than sober Neha does."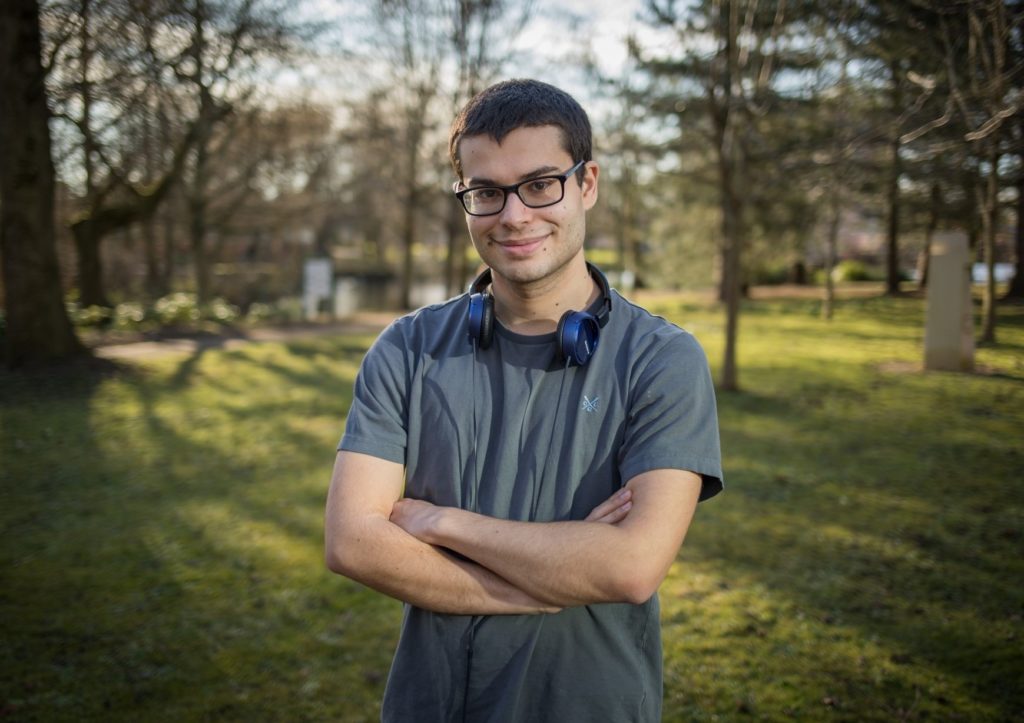 Brian "Wally" Terry
Year: 3rd Year
Course: Maths
3 Words to describe them: Friendly Wally legend
Brian "Wally" Terry is known for putting a smile on everyone's face as he dresses up in his iconic Where's Wally outfit around campus, and if that doesn't justify why he is nominated for BNOC then what does?! Recently elected as YUSU Activities Officer in a closely contested race, he is known by almost everyone who has gone on a night out and is described as a "genuinely nice guy" with a "great personality."
Where's Wa-sorry, Brian Terry said, "In response to how I feel about being nominated: I just wanted to make people happy whilst I was at uni – this is a bonus."
Chris Oldnall
Year: 3rd Year
Course: Maths
3 Words to describe them: Passionate gay BNOC
"If he hasn't shagged them, then he's deffo hit the town with them, or volunteered with them." Chris is at all the best parties and is a lovely wholesome boi. Everyone seems to know him, for good reasons too! Wanted to be prez, but let our babe SazJaz take the hit on the degree and life in that regard. His friends say, "Vote for my boi Chris, he's the BNOC I never could be."
In response to being nominated for BNOC 2020, Chris said, "I guess I'm pretty excited to be nominated for a second year on the run – I wasn't really expecting it, so hopefully my nominations have come from all the volunteering (inc. NightSafe) and Sport work I've been doing…and not because I'm in Salvos every week!"
Longboi
Year: N/A
Course: Swimming/Duck Studies/Lake Studies/BA in Quacking
3 Words to describe them: Majestic longthy boi
Longboi brings joy to everyone on campus, and when 6th formers visit they ask to see the "long duck". Always seen chilling around campus and known by practically everyone, Longboi gets fan art and free food from people he doesn't even know; he is the ultimate BNOC. He is described by students as an "absolute baller".
Longboi was certainly surprised when he found out he was nominated, saying/quacking, "OH MALLARD, I can't quite beak-lieve I've been nominated for the Big Neck On Campus award! This is egg-cellent and I'm feeling quack-static! I've been waiting a löng time for this sort of recognition, I hope I fit the bill, I don't really know waddle do if I win! I guess it's worth a quack, I'm going to wing it, so wish me good duck! 🦆"
Liam Middleton
Year: 3rd Year
Course: Law
3 Words to describe them: Extravagant, flamboyant, confident
It didn't take many words to justify why Liam has been nominated for BNOC 2020, with his friends saying that he is "stopped by just about everyone in Salvos" and that they "can't go anywhere without people knowing him!" That sounds like ultimate Biggest Name On Campus material to us…
In response to being nominated for BNOC 2020, Liam said:
"Anyone who calls them-self a BNOC isn't really a BNOC, so it's nice to finally receive the recognition I deserve."
"I've gotten to know a lot of great people across my college, course, committees, running Langwith football, and spending too much time in Salvos. It's not a shock, but I'm really grateful for the nomination."
VOTE HERE
Photo Credits: York Parties