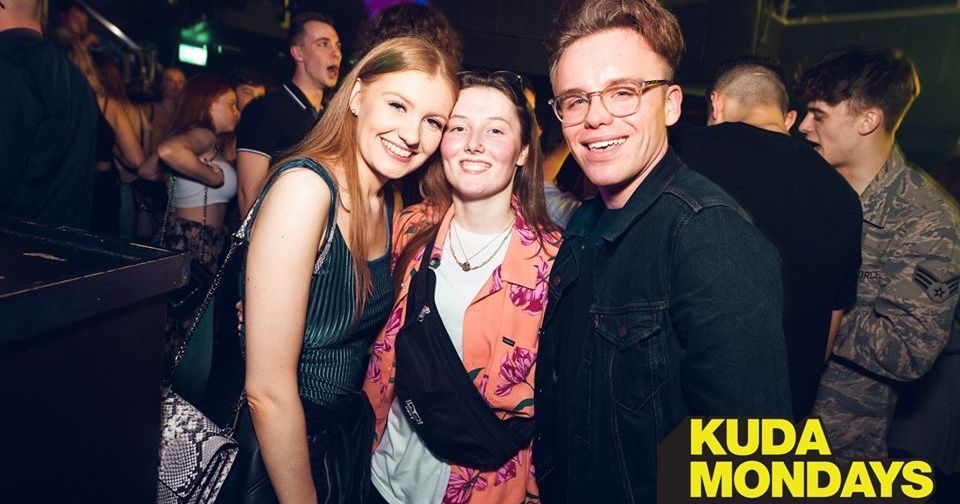 I went to a YSJ club night and this is what I experienced
A chicken, a jumping competition and Nando vouchers? WTF
Ahh Kuda Tuesdays, otherwise known as the club night we at the Uni of York all know and love. Unfortunately, my friends from home chose the unfortunate Monday night to come out in York, and that sadly meant introducing them (and myself) to something I'd never experienced before: York St. John Kuda Mondays.
Prinks
After visiting Bora Bora for a couple of their lethal "Red Devil" cocktails, we stumbled down the cobbled streets to Jalou, where we were met with a barren dance floor. Nevertheless, the cocktails had sunk in and the vast dance floor seemed the perfect place to take some Snapchats that would be greatly regretted the following morning. After drunkenly asking the bar man (who we had made friends with since he was basically the only other person in the bar) to take a group picture of us against the backdrop of the deadest night in Jalou that I have ever seen, it was onto bigger things. Kuda.
On to Kuda
On arriving at Kuda, we stumbled up the winding staircase, excited but blissfully unaware of what was to come. It all seemed relatively normal until we were greeted with what looked like the Nando's chicken – although it took our slightly woozy heads a few minutes to process the figure of a black and red chicken suit that met us at the top of the stairs.
We were then encouraged to take a picture with the person in the chicken suit, told that whoever did the best chicken impression would win something to do with Nando's. Unfortunately, so many questions were running through our minds as to why there was a chicken in Kuda, that the most we could muster was an awkward smile, confused and concerned for what was to come when we entered the club…
We hit the D-Floor
After a questionable encounter with the person in a chicken suit, we downed a couple of shots and bought some VK's, heading to the dance floor. Once we had danced to a few cheesy songs (Mr. Brightside, Don't Stop Me Now, Hey Ya! – the classics) the strange chicken returned, not on the stairs, but instead in the DJ booth?! As if this night couldn't get any weirder. Some sort of competition was announced, with one of the categories being who could jump the highest in the crowd.
It wasn't until the prize was announced as a Nando's voucher that the audience were really interested. My 6ft+ friend from home, Sonny, started jumping into the air in a bid to win the voucher. We wanted that free chicken…
The DJ can be heard shouting, "Jasmine you've won some free chicken!" Which sums up the night tbh.
Victory!
Just as Sonny had collapsed on the dance floor from vigorous jumping, our chicken bestie strode over, handing him a voucher for a free burger at Nando's! What a night.
Although it may have been a YSJ night, the Nando's voucher made it worth it. But don't even get me started on the other Kuda Monday when there was an actual hot tub next to the bar…