Europe's biggest student-run beer festival is back in Warwick!
It's celebrating 40 years
The Warwick University Real Ale Festival is back next weekend!
Over 2,700 people attended last year's Real Ale Festival, and 2019 looks set to be no different. The festival is taking place from Thursday 14th to Saturday 16th February, and promises to be the best one yet.
You can even go to the Real Ale Festival for Valentine's Day! So whether your loved one would love a beer, or is a beer, this festival is sure to be a special occasion that you won't want to miss.
The festival is the biggest student-run beer festival in Europe, with 120 beers, over 40 ciders, plenty of wines and lots of non-alcoholic drinks too.
Last year's event was a huge success, lasting for three days in the Copper Rooms. It was the most successful festival for a while, with guests helping themselves to plenty of different ales, beers, lagers, ciders and wines, whilst also raising £5601 for Myton Hospices and Shelter.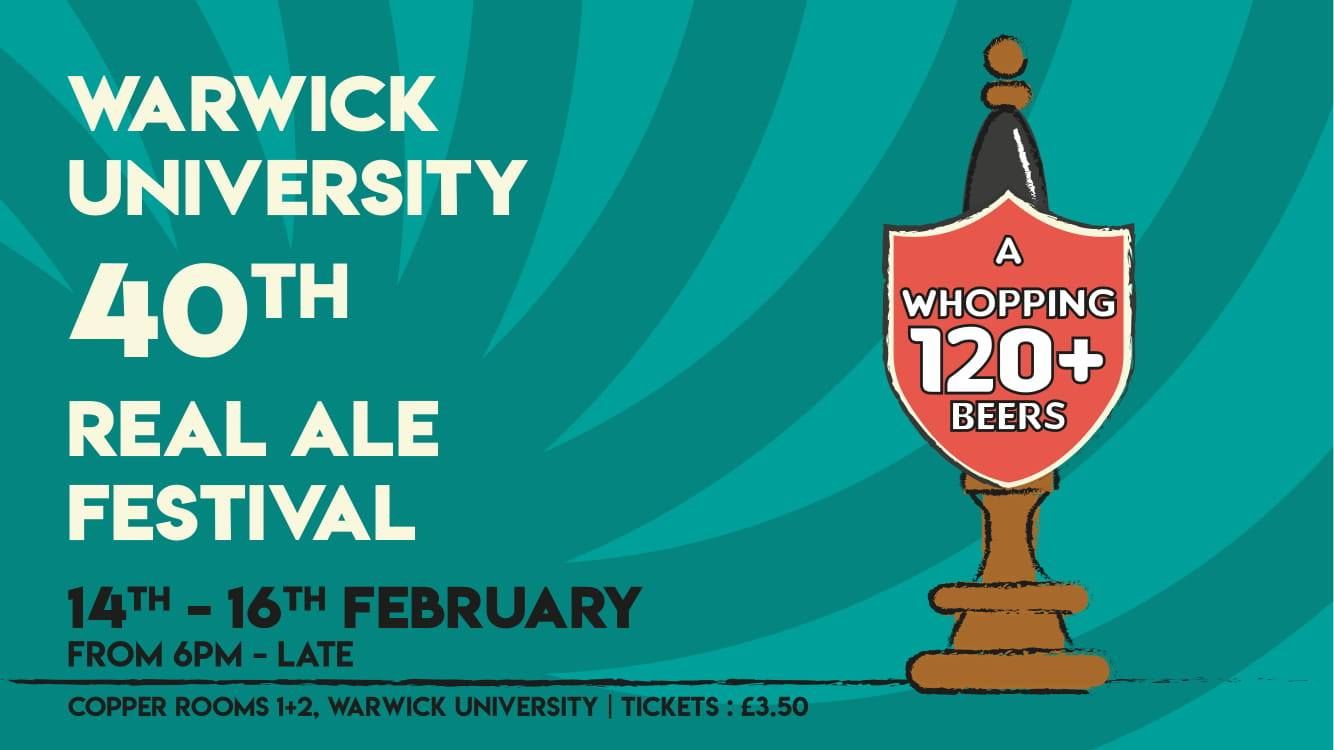 This year, the Real Ale Society has collaborated with Big Band, sponsors including Byatt's, Lillies, Gonzo, Woodfordes and Wye Valley, and the SU to bring their best festival yet.
The Exec have even worked with Twisted Barrel to create their own beer for the festival, Two Towers to create a festival-exclusive beer and they're bringing back Third Degree, another popular society collaboration.
The festival is a fun and inclusive event, with non-alcoholic options available, plus food. There's no pressure to drink, and entertainment can be enjoyed by everyone.
This year's festival includes plenty of vegan and gluten free options too, including a Festival special collaborative vegan brew called Fake Ale. There's something for everyone, from a band who appeared on the Portuguese version of The Voice to a large collection of cask ales which range from a Tiramisu Porter to a Tequila Pale.
Real Ale Society Vice President, Welly Colnet, says "Warwick University Real Ale Festival is truly a unique event on Warwick's calendar. You can experience very few events where lecturers and students alike come and enjoy a good drink."
Tickets for the festival can be brought on the door.