Kasbah caught in consent row over 'Kiss Cam' event
You could get a free drink if you got filmed kissing someone next to you
In a Facebook post, the nightclub posted the controversial 'Kiss Cam rules', which were to "get yourself on the big screen and neck on with anyone nearby for your chance to win some free drinks!"
They even went as far as to add: 'Tag a mate who would neck on with a munter for a free drink!"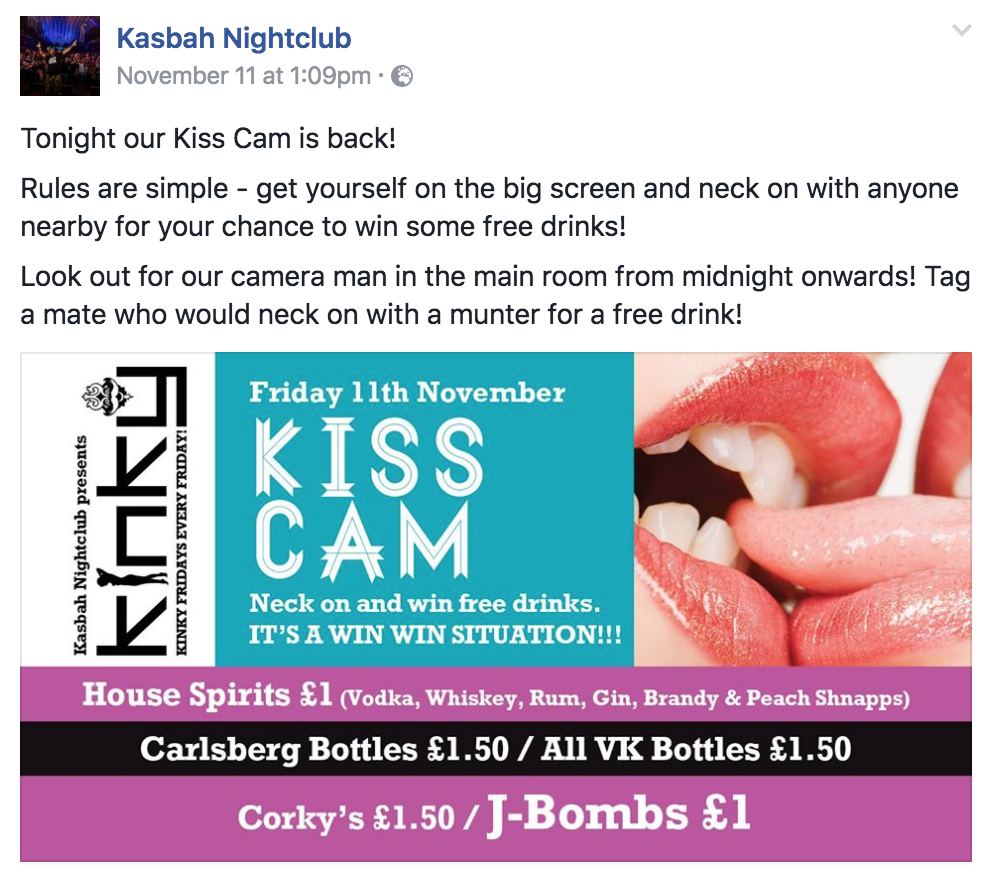 A Warwick student commented: "Sorry, won't be attending Kasbah on any night that this bs is going on, I'd rather enjoy my night without drunk people trying to slobber all over me for their free drink… Kasbah this is a mess, sort yourselves out lol."
One individual responded with: "To be honest luv I don't think anybody would want to kiss you anyway".
The Kasbah Facebook page and the club's owner have both liked this comment.
She later replied saying: "It's affecting quite a lot of people to run an event centred around kissing strangers without their consent for free drinks".
First year Biomed student, Janvi Ahuja commented: "It's extremely rude and it's kind of odd that Kasbah, which is ultimately a business, would publicly like a comment like that."
The nightclub has been approached for a comment.