The Oxford Tab is recruiting for a new editorial team for Hilary 2022
The Oxford Tab is now recruiting new editors for Hilary term 2022. We're looking for an Editor-in-Chief to run the show, as well as a Features Editor, a News Editor and a Social Media Editor.
This is an exciting opportunity for a tight-night editorial team to take The Oxford Tab to the next level.
You don't need to have written for us before but will need to be able to commit to your role for Hilary term. Here's why you should apply and what you can expect from each role:
First of all, what's The Tab?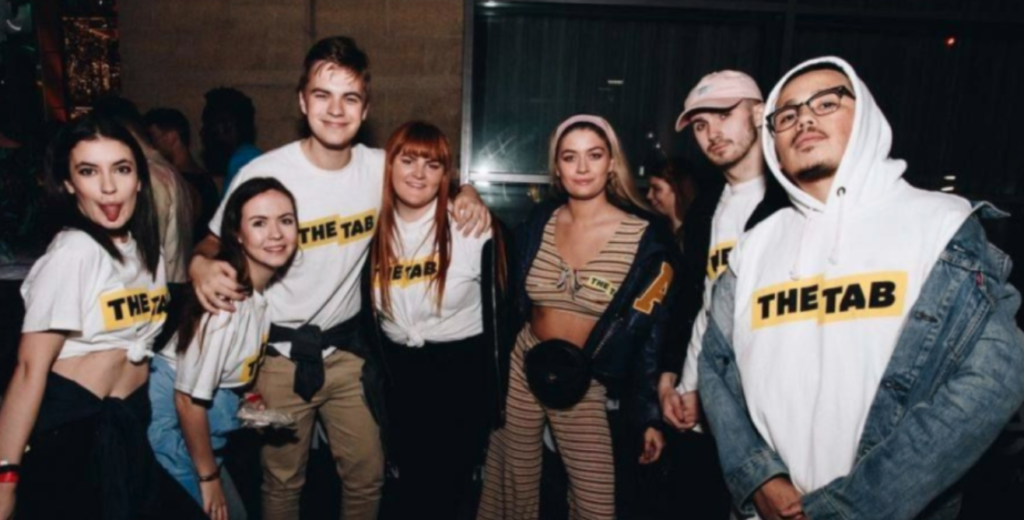 The Tab is a student news site across over 30 UK universities, with over 10 million monthly readers. Writing for The Oxford Tab, we'll share your stories to our Oxford Tab Facebook, Twitter and Instagram pages.
If your stories absolutely slap, they'll get crossposted on all our Tab pages, exposing them to a much wider audience.
Recently, we've had some really strong Oxford stories that have found their way into the national press.
The Oxford Tab broke the news that Worcester College hosted an event with a speaker linked to "conversion therapy." The college apologised, the event organisers kicked off, branding the response as "cancel culture." Both The Telegraph and The Daily Mail picked this story up.
We also wrote up the news that Linacre College, dubbed Oxford's greenest college, was to be renamed after an airline CEO as part of a £155m deal. This was later picked up by The Guardian.
Long story short, if you want to get your work into the nationals, write for The Oxford Tab.
As well as news, we also do fun features, like our piece on the student's bedroom that went viral because it's literal heaven.
Or this article on every Oxford boy you'll defo meet on Tinder.
What experience do I need to apply for an editorial role?
You don't need any specific editorial experience, but you will have to demonstrate you're a good fit. Here are some things you may have in your locker:
Proven ability to quickly write compelling news stories that students actually care about
Team management skills
Editing skills
Bringing the vibes. Cannot stress enough how important this is
Organisational skills and ability to balance uni work with extra curricular activities
Now a bit more about each role…
Editor-in-Chief
You will be heading up The Oxford Tab team and will be responsible for everything that goes on day to day.
You will likely write news stories often, as well as fun features, and be able to help other writers do the same. You'll have a firm grasp on The Tab style and also be a strong people manager.
You'll work to grow the team and its output as well as boost its social media presence.
You'll also work closely with an Assistant Editor at HQ, but more about them later…
Features Editor
Heading up our Features department, you'll be expected to produce witty guides, quizzes as well as more serious, in-depth features that students *really* care about.
You'll also edit writers' work and support the Editor-in-Chief where you can.
News Editor
You'll be writing at least a couple of news pieces every week and will have to have your finger firmly on the pulse.
You will also be looking after writers hoping to do the same and be making sure we don't miss the boat on any banging scoops.
Along with the Features Editor, you'll support the Editor-in Chief where you can.
Social Editor
Your job will be to manage The Oxford Tab's social media channels across Instagram, Facebook and Twitter and responsibilities will include advertising our articles, posting content on our stories and growing our audience!
You'll also help us leverage the Oxford college system to increase readership and find passionate people to come write for us.
Tab HQ
The Oxford Tab editorial team will be supported by professional journalists at Tab HQ who will be on hand to offer advice and guidance to help you develop as journalists and produce the best digital content you can.
My name is Danny Shaw and I'll be your Assistant Editor, so pop an email to [email protected] if you have any questions at all about the application process or The Tab in general.
Right then, how do I apply?
Send an email to [email protected] with the following information:
Name, email, year, college, course
Position you are interested in
Why do you want your chosen role and what makes you think you'd be suitable? (300 words max)
List any relevant experience you may have- attach links to articles you are particularly proud of
Pitch three article ideas that would work well on The Oxford Tab
How would you make these three stories work well on Instagram?
The deadline for applications is 12pm on Tuesday 21st December. Good luck!
Related articles recommended by this writer:
• Climate action group slams 'one of Oxford's greenest colleges' for accepting airline CEO cash
• Protesters dismantle pro-life society stall at Fresher's Fair
• Oriel puts up plaque calling Rhodes a 'committed colonialist'