A comprehensive guide of how to successfully house hunt in Notts
Be ready to take notes, this is a holy grail of advice
You're probably just starting to settle into uni and feel comfortable in your new accommodation. You've likely just started getting used to your single bed box room or sharing toilets and showers with 8 of your flatmates. But before you know it, it's already November and the rush to secure the best student house in Notts is underway.
You met your friends 6 weeks ago, but you're already having to commit to live with these people a year before you move in. Don't stress, we're here to help. Try and be picky, because living in a house is very different to accommodation. Make sure you're aware of what your potential future housemates will be like to live with, are they likely to leave their dishes out for a week?
House hunting can be stressful and competitive and there will always be people that secure houses super early and some that don't sort it until the end of the year. So before you head for your house tours, here's a few things to expect when house hunting.
Picking the right letting agents
A lot of letting agents can be pretty awful, especially when it's student living in their properties. They tend to respond to your maintenance issues about 6 months after you've complained and then take most of your deposit over a scratch on the wall. So when you're looking for houses, be extra vigilant with the agencies you're looking with. Look at their Google reviews and listen to what other students have said. If you know older students with a nice house, try and nab it before it goes back on the market.
Pictures vs reality
Most of the properties probably look nothing like they do online. The spacious and clean pictures on the estate agents website will look nothing like the cramped, dingy room in real life. Mouldy walls have suddenly appeared, chairs are missing and half of the inventory either looks like it was purchased in the 1980's or found on a street corner.
However, don't judge a house on the messiness from the viewing. It can put you off the house but remember that will all be gone when you move in (hopefully). House viewings are also incredibly awkward, sorry for invading your space first thing in the morning.
Choosing which area to live in
How do you choose whether you want to live in Lenton, Beeston or Dunkirk? There are pros and cons to each and it probably depends on what you want from where you live. Do you want to be close to uni or walking distance from big Tesco? Maybe you want to be closer to town, so that Wednesday walk back from Crisis isn't too far. But wherever you choose to live, you'll have a blast. I would recommend Lenton for more social students, something is always going on. Beeston is a good medium of social and quiet, boasting a great high street with an array of charity shops to choose from. Dunkirk is a firm favourite for medical students, midwifes and the like due to its' proximity to QMC, but bear in mind, it is a trek to any nearby supermarkets.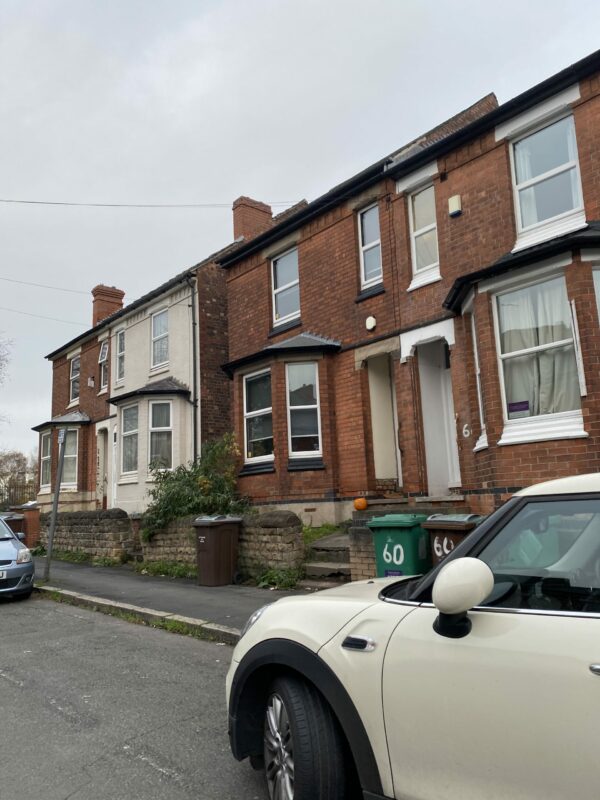 Choosing bedrooms
Unlike your accommodation halls, where everyone's room in your flat is the exact same, choosing bedrooms in second year can be interesting. Most of the rooms will be different sizes, so try and decide in a fair way so there are no domestics later.
The best way to do it is to all put your names in a hat and hope you don't get pulled out last and get put in the box room on the bottom floor. But it's likely you'll spend all your time in the lounge or in others bedrooms so I wouldn't worry too much about what room you get.
So good luck with house hunting! I hope you find the perfect house for you, but if not, a funky house just adds character and a bit of entertainment to your life x
Related articles recommended by this author:
• More than half of the students at University of Nottingham are female
• Nottingham University to 'pilot' consent classes through sports teams and societies
• Nottingham student ended up in court and was fined £1,150 after not buying tram ticket