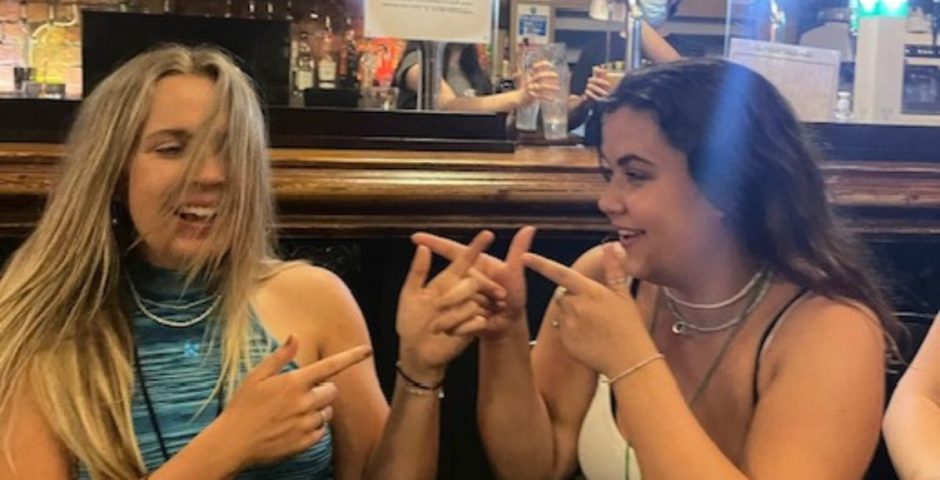 Everything your Manchester Uni prospectus doesn't tell you
How to do Freshers' right…manny style.
The day has finally arrived. We hope you all got the results you wanted, and for those of you heading to Manchester, we've got a list of must-read tips before September. This isn't a 'bring an old pair of trainers' kind of post, these are manny-specific essentials for your fresher experience.
Ditch the Freshers' wrist band and just get yourself to an Oak House party 
Whilst the Freshers' wristband seems like a good idea (and everyone in those massive group chats are banging on about them), we don't think there's much point. Rather than queuing for hours for a club in the middle of town, get yourself to the student bars and pubs in Fallowfield and then off to an Oak House party (trust us, they're the best!)
256 does £2 cocktails 
On the theme of pubs in Fallowfield, 256 is a sure thing. It's bang in the centre of Fallow and the vibes are always good. With £2 cocktails, it's the perfect place for pre's and meeting new people in Freshers' week. The 'pinky tiki' is a personal fave.
Follow these Manchester accounts
Now you're in Manchester, you need to make sure you're up-to-date on all the latest going on in the city so sort your socials out.
'EatMCR' on Instagram for the best dinner deals, new foodie spots and sourcing your hungover grub.
Facebook must-joins include 'UomLove', 'Manchester Students' Group (MSG)' and 'Mancfessions'.
'LifeInManchester' on TikTok for the hottest spots and shops in the city.
… and of course, the Tab Manchester on ALL socials (shameless plug)
Food Shopping… yawn 
The only decent supermarket in Fallow is Sainsbury's- bit of a joke right. So, get a nectar card, take your parents up on their offer to buy you 'essentials' to get started, and whenever you pass an Aldi or Lidl on campus… BUY FOOD.
Bring all the fancy dress/decor you own 
Whether you join a society, have a themed birthday or just host a flat party, fancy dress and flat decorations are essential. The weirder the better! If you happen to join a sports society, it's likely that face paint will also become a wardrobe essential.
Good weather? Go to Platt Field Park. GO
So this might not be the most used tip in this article considering Manchester is the rainiest place on earth but if you are lucky enough to get some good weather, you need to know what to do! Grab a few tinnies and follow the distant sound of DnB. The vibes are sensational.
The Freshers' Fair… it's cool to go, trust us
Even if you have no intention of joining anything, go to the freshers' fair…free stuff duh. Pens, bags, notebooks, badges and even a ski society condom if you're lucky.
A Saturday night in Fallowfield is better than clubbing 
Leave Saturday nights in town to the tourists and instead visit a Fallowfield/Withington pub. Squirrels is always a sure thing and a great place to meet fellow Freshers. Your other options are Nest, Spoons, Friendship, Haus and 256 (obviously).
Your course society is a must-join
If your course has a dedicated society then join it. It's such a good and easy way to properly meet the people on your course. They also have their own sports teams, organise banging socials throughout the year and an end of year ball!
Freshers' Week can be really hard
Students often talk about Freshers like it's the best time ever and whilst sometimes that can be true, it can also be overwhelming and draining. Make sure you are looking after yourself physically and mentally. Take some time to explore your new home, get enough rest and talk with fellow students. If you're a UoM student, there is a garden retreat room in the Students Union (room 2.3) open every weekday if you are needing some time out on campus. Below are the links to student services if you need to get in contact with your universities.
UoM- https://www.studentsupport.manchester.ac.uk
MMU- https://www.mmu.ac.uk/hlss/about-us/student-support/
UoS- https://www.salford.ac.uk/student-support
Related stories recommended by this writer: