Malia Obama was at a house party with UCL students this weekend
She was also spotted at a pub in Islington
Malia Obama was spotted at a "wild" London house party with UCL students this weekend, according to a housemate of the party host.
The housemate of the host tweeted about her invite to their party, saying: "Apparently Malia Obama is coming over… Our house is too messy for this. I'm overwhelmed."
After the party, they confirmed her attendance saying: "After discussing with my roommates, she definitely came."
The party has been described as "wild", with housemates depicting that "a window was somehow broken" and the house was left "filthy". One tweet even suggested that guests smoked up and spilled tequila all over the kitchen.
The London Tab does not mean to suggest that Malia Obama smoked up.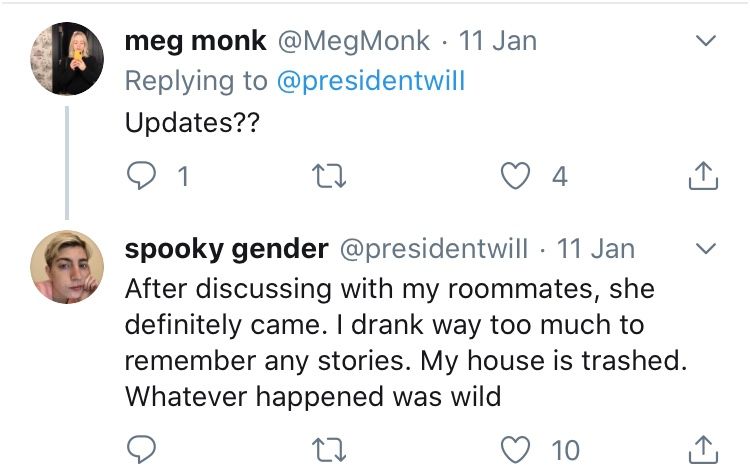 The Twitter "story time" ended with the housemate admitting "Malia has a wild life. I cannot party as hard as her and her people."
The Twitter story comes after Malia was spotted in Islington with British boyfriend and fellow Harvard student, Rory Farquharson.
One UCL student told The Tab: "I saw Malia walking around Tanpury Street in Angel with her boyfriend." She describes seeing them near the Duke of Cambridge pub, a local for UCL students living in North London.
Malia and Rory Farquharson have been dating for over two years now, and she has even been pictured at brunch with his parents – so it's fair to say that things are pretty serious. This may explain all the time she's spending in North London, where Farquharson's parents allegedly has a £1.8mil residence.
Know anything? Send tips to [email protected]
Want to break stories like this? Join The London Tab now! Get in touch via DM @thetabucl or The London Tab on Facebook.
Featured image via SWNS.