Glasgow uni's best dressed
Our usual fierce library looks AND a special appearance from geographers in Mallorca
When you've got the doom and gloom of uni exams hanging over, what better time to procrastinate and plan cute outfits for summer?
This week's edition features a one-time-only sneak peak of the third-year geographers in Mallorca – giving you some fashion inspo for when you're lying on the beach in a few months (hang in there). So while you're scrolling through Zara, Toyshop and Urban Outfitters when you should really be reading lecture notes, you might find some of these trendy items begging to be purchased.
Not only are we featuring summer looks, but we've noticed some iconic looks around the library lately. So, even though revising is depressing, it doesn't mean your wardrobe should be.
Ailsa and Eve, 3rd year, Geography
Denim and shades = win
Kirsty, 3rd year, Geography
Teasing us with that slogan tee
Emily and Chloe, 2nd year and 3rd year, Philosophy and Geography
Dark dungarees and Stan Smiths are where it's at
Nina, Eve, and Molly, 3rd year, Geography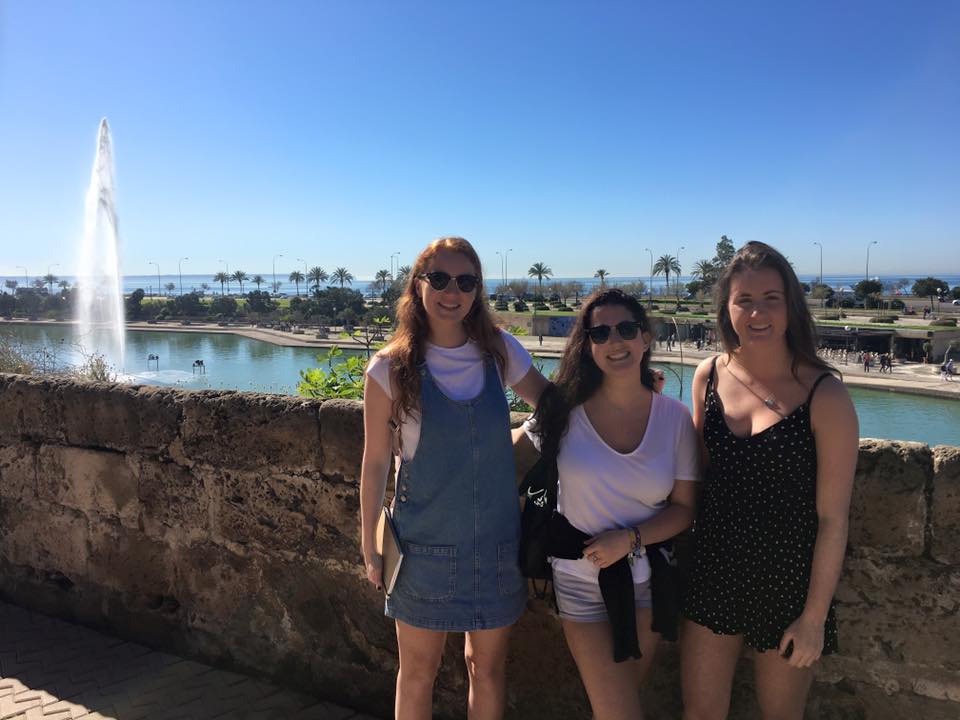 Summer vibes on point
Eli, Rowan and Chloe, 3rd year, Geography
Chic is correct
And those of us still at uni…
George, 3rd year, Business and Management
Preppy af
Iona, 3rd year, English Language and Literature
Double denim goals
Qi, 1st year, Finance and Management
Absolute coat goals