I survived an Invasion trip to Rome: Here's what went down
'Luxury coach travel' isn't all it's hyped up to be
We've all seen the Facebook advertisements for low-cost 'all-inclusive' boozy weekender trips to European cities. How can flights, free breakfast, three-nights accommodation and two free bar crawls possibly be attainable for under £250? So when History and Italian Society advertised its January trip to Rome with Invasion, I decided to go along for the ride.
The trip started at 7am on a Thursday morning (not fun after a TP Wednesday), with a very, very long coach journey to Gatwick. We didn't arrive in the hostel in Rome until 10pm that night, which brings me to the first problem with Invasion trips.
I get that strange travel times keep the trip costs low but no one needs a hungover four hour wait at Gatwick with overpriced airport Spoons food as your only sustenance. I would have liked a couple hours sleep more please!
Understandably, the hostel was a little questionable as well: prison looking beds, ancient showers, and a strange little room posing as a bar.
The good bits:
The bar crawl
So much free alcohol. The Italians are very liberal with their vodka lemonades – vodka was the mixer, not the shot. We had a free shot at every bar we went to, and free entry to a club at the end of the night.
Unfortunately, I can only describe the club as TP Saturday on steroids. One of my friends almost got in a fight trying to ward off the men. Luckily, there was a big group of us (about 50) and the Invasion reps made sure we all got home.
Another unexpected positive was the price of food. However I still managed to spend more money on food than anything else (except perhaps Sephora).
We got free breakfast at the hostel, including scrambled eggs, tinned fruit and even tea (!) And when eating out most of the food was pretty cheap.
The bad bits:
Not everything was so peachy though. It felt like a boozy school trip, but during the day there felt little structure – it's very easy to end up hungover in the hostel all day rather than actually seeing the city you're visiting (guilty).
Luckily my friend on the History committee had a brief outline of a sightseeing tour so we got to see the basics: the Vatican, Trevi Fountain, Colosseum, Roman Forum, Pantheon. They were gorgeous. What isn't gorgeous, however, is throwing up in the queue for the Colosseum around a bunch of judgy Europeans…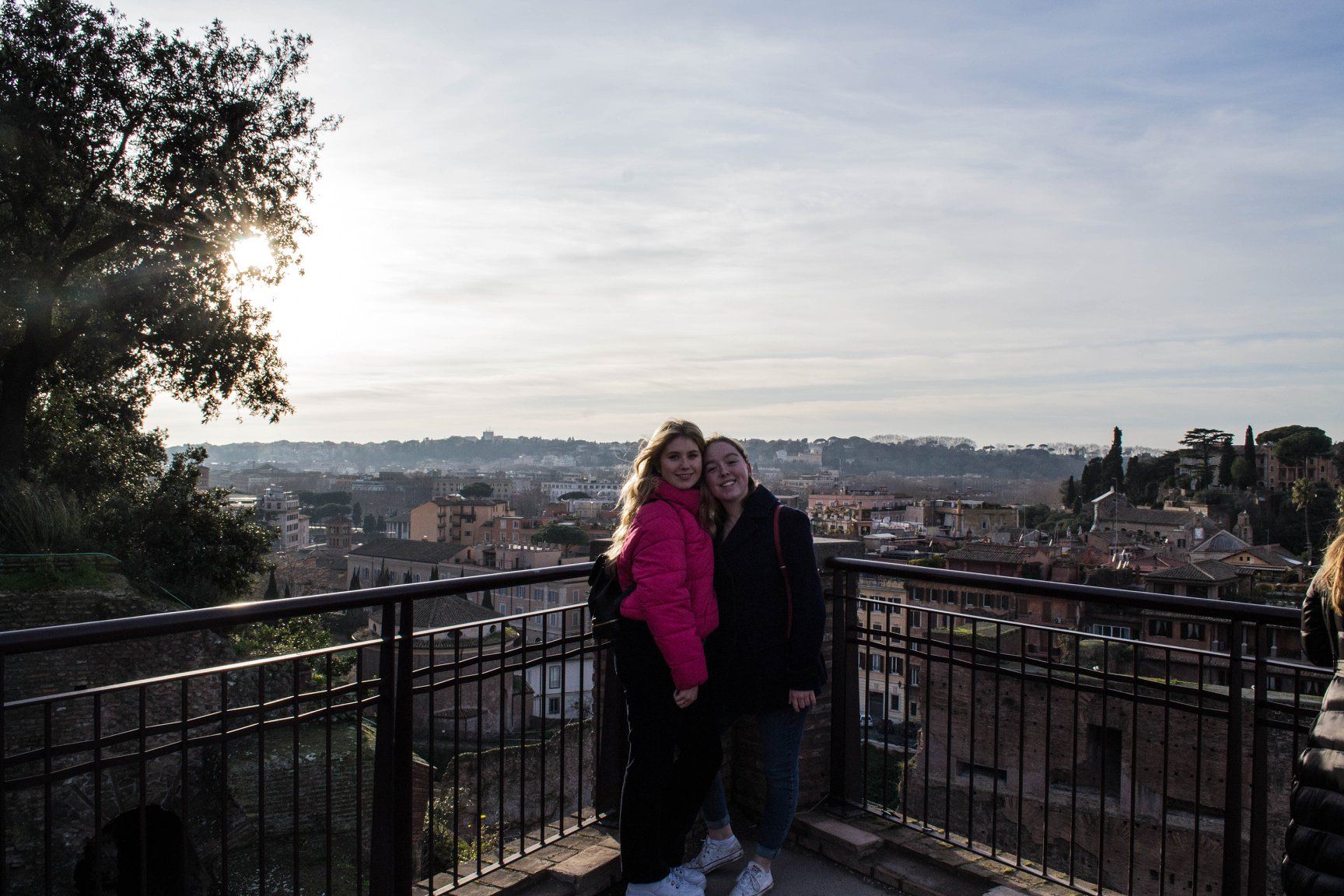 Just a word of warning, avoid cheap set menus and just pay normal price for your pasta. It's really not that much more expensive. We had super cheap carbonara and it was absolutely lethal; we all had to rush back to the hostel and throw up before our second night out. I'm surprised we even made it out.
But the thing is, despite all this, it was great. I got to see one of the most beautiful cities in the world and avoided doing uni work for a whole weekend. For £250, a weekend away is never going to be luxury, but it still had it's high points.
To get the most out of this trip, you really have to spend the weekend running on adrenaline and fancy Italian espresso, with not a vegetable in sight. I spent the whole next week sleeping and eating broccoli. Totally worth it though.