The A-Z of Edinburgh Uni
Everything that really matters
A is for Appleton Tower 
You can't get in, you can't get out, the fire alarm is permanently going off- where would we be without Appleton as a permanent eyesore on the Edinburgh horizon?
B is for Big Cheese 
The sweatiest Saturday night pilgrimage known to man, queues have been known to be hours long when the demand for VKs and 90's bangers is high.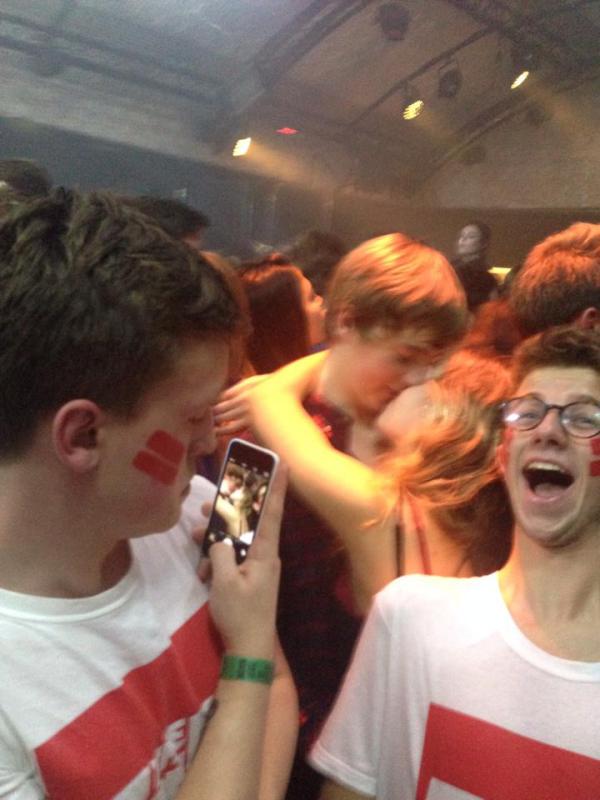 C is for Cowgate 
Edi Uni would be nothing without Cowgate. Where else would we go for grimy nights out and double pints? It offers that gritty edge that George Street just can't provide.
D is for Damp 
Rain, snow, hail, sleet, name anything which makes your hair frizz or flatten and Edinburgh experiences it (probably more than once in a day and sometimes in two different weather fronts at the same time).
E is for EUSA 
Safe spaces, controversy, price hikes, welcome to one of the most expensive Student Unions in the United Kingdom.
F is for Freshers 
The life and soul of Edinburgh University.
G is for George Square 
The place where we're actually meant to spend most of our time.
H is for Hive 
Holy clubbing ground. Disgusting. Sweaty. Cramped. If you've not been to Hive at least once do you even go here?
I is for International 
Edinburgh is one of those places where you can find people from Bermuda, Malawi and Azerbaijan all in one tutorial.
J is for JMCC 
The JMCC deserves an entry all of its own just for getting a vast amount of the student body through first year with its bottomless soft drinks, fry ups and questionable menus.
K is for KeySurf 
The bane of any Fresher's life. Don't worry, you'll know the man on the helpline very well by the end of the year and you'll have been locked out of your account numerous times.
L is for Library 
Whether you use it for working or finding love, the library is an important social hub for any Edi student.
M is for Mormons 
Although they've now been told to tone it down in G Square, any student worth their salt will have fond memories of being pursued by Elder Annoying by the library.
N is for Nachos 
A must have on the  Teviot menu, nachos have unfortunately witnessed a 50p price hike in recent times, however this doesn't take them off the A-Z as they remain a staple hangover choice in those between lecture breaks.
O is for Old College 
The photo in all of the prospectuses, although only about 3%  actually get to have lectures here.
P is for Pollock Halls 
Sat in the shadow of Arthur's Seat, Pollock is where most begin their days at Edinburgh. You'll leave with guaranteed good memories of being chased by the security guards and pantry parties.
Q is for QMU  (Queen Margaret University)
Little is known about this rare species apart from that they don't like us very much.
R is for Reputation 
We may have awful student satisfaction but we're still 27th in the world.
S is for Scenic 
Our student satisfaction might be lacking, but we're definitely not lacking in beautiful views.
T is for The Tab 
Hated by many, loved by some.
U is for Uber 
Your driver's either at the other end of Prince's street or it's a 3.3x price surge. You eventually end up back in a black cab because you're sick of trying to locate Dean in the silver Astra.
V is for Varsity 
We'll win one day.
W is for Why Not? 
If Big Cheese is Saturday night's pilgrimage, Flare at Why Not? is definitely Monday night's. Freshers, stressed bouncers and 5 quid Prosecco- what more could you want?
X is the mark when you get thrown out of Prow 
The infamous sharpie pen cross on your hand you get after trying to break out via the fire exit.
Y is for Yah 
Gather your Macbooks, grab your wavey garms, Edinburgh does old money new style.
Z is for ZZZ 
Sleeping through lectures, sleeping in the library, sleeping through your 9a.m.s.