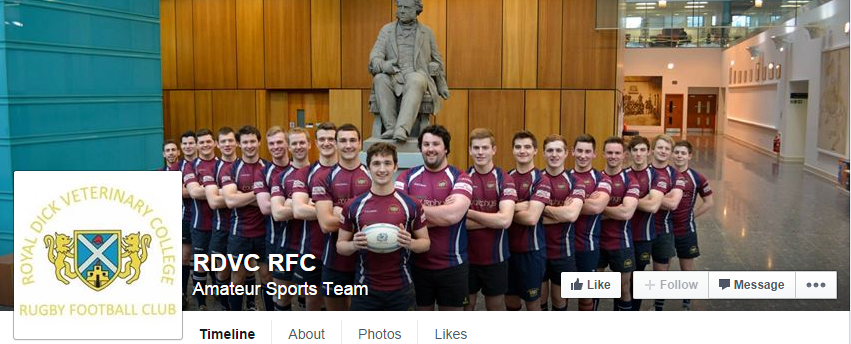 Royal Dicks: Vet sportsmen chant rape jokes at Potterow queue
The President has already apologised
exclusive
gang rape
lad culture
rape jokes
rugby club
Boozed-up rugby players yelled jokes about "gang rape" at female students in the queue outside Potterow on Saturday night.
Three members of the Royal Dick Vets' Rugby Football Club demanded STI checkups from female medics before bellowing "chlamydia" and "gang rape, gang rape, gang rape".
The trio are learning to treat animals, but spent Saturday night behaving like them, as they launched into a shocking tirade at around 9.50pm outside Big Cheese.
One witness told The Tab: "As a medic, they wanted me to diagnose them with chlamydia.
"Then the guys started chanting "gang rape, gang rape, gang rape".
Another witness was appalled by the "lad banter". She said: "Their attitude is completely awful and sexist."
The club's Facebook page slogan reads: "The Dick Vet's finest collection of Gentlemen. No cunts, no bitches".
Last night club President Ian Pashby apologised and distanced the club from the trio's behaviour.
He said: "Firstly we would like to thank the Tab for drawing this incident to our attention and giving us the courtesy to publicly address the situation.
"To anyone involved in this incident, the club would like to extend a sincere apology. The type of behaviour described is utterly unacceptable and is being investigated.
"Contact has been made with the Sports Union, The Tab and other channels to get to the source of this episode.
"We encourage any witnesses that can help us to come forward.
"The RDVC RFC has enjoyed a long and warm relationship with the Edinburgh Student body and hope to continue to do so in the future.  We are confident this can be resolved swiftly and permanently."
But the club's slogan of 'Making Friends Wherever We Go' may now need serious reconsideration.