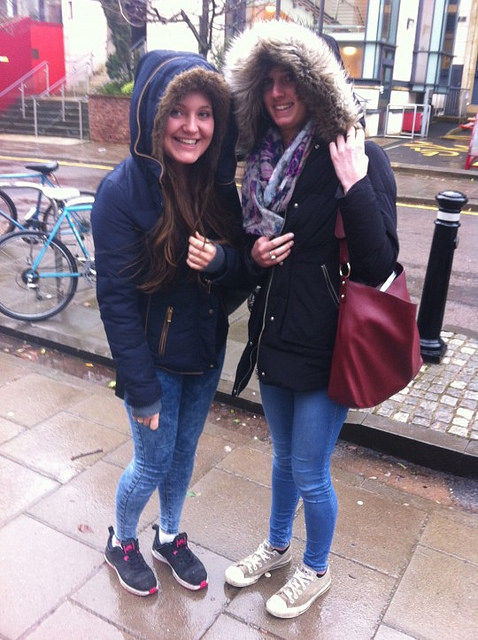 Edin-Brrrr: Freshers face chilly welcome
Come rain or shine, freshers will be out in their droves experiencing all of Scotland's seasons in one day
Freshers week is the hotly-anticipated baptism into university life for new students.
But it's not looking to be so hot this year.
Temperatures sinking to well below anything we've felt all summer are threatening to dampen the freshers' spirit, and instead of being dazzled by Edinburgh's beauty the common adjective being  used by forecasters is "cloudy".
But don't be fooled by the weathermen, this is Freshers' Week; relevant weather for students is not necessarily relevant to most people.
Surprisingly, rain won't be an issue most of the time. It'll be wet on occasion, the way only Scotland can be, but mostly during the day.
But freshers will probably sleep through the better part of Edinburgh's monsoon abilities and get caught by surprise en route to their first lecture.
Of course, Edinburgh veterans will know to reach for the rainproof jacket but naive freshers who haven't made the investment will quickly crack by week two as they realise they won't get away with that 'chic' leather jacket.
And the weather is actually working in favour of Fresher's Week as most rain will fall on Sunday which allows for a guilt-free recovery day.
We can expect night out hair-mares to be largely avoided, but cocky freshers are expected to get caught in the odd shower on the nightly trek from Pollock to Potterow.
Edinburgh wind could deceive Freshers, with gusts barely blowing away the post night-out cobwebs at 13km/h. So it's predicted that most freshers will greatly underestimate it until their first encounter with an accidental wind tunnel while queuing for the next Whynot Monday.
A combination of these factors will throw up the common night out, 'jacket/no jacket' predicament for freshers, and it's forecast many will attempt to wear pre-lash beer jacket.
If not, they will suffer the tropical heats of Edinburgh's freshers' venues and suffer dance floor sweats. But the ice bucket challenge could easily be done in preparation.
Additional effects of low temperatures and sunny spells will extend further into New Town and Marchmont than Holland and Chancellors.
Limitless heating will see Freshers swanning around Pollock in T shirts comparing tans, resulting in high levels of chat about leavers' holidays in Maga or six months spent on 'gap yahs in South Americah'.
Ten degrees isn't going to cause much havoc for Freshers' Week though, by December you'll be day-dreaming in the library of those kinds of temperatures.
Edinburgh weather has never played along with predictions though, so who can tell what Freshers' Week will bring.
Welcome back.