DUCFS 2018: Meet the models
Durham University Charity Fashion Show 2018 has arrived! The fashion show will be taking place over the course of Friday and Saturday this week (2nd – 3rd Febuary).
We thought it would be best to give those of the 1,800 students attending a glimpse at the models and for those who are missing out a little bit more fuel to add to the fire.
This year DUCFS are raising money for Mind, the UK's largest mental health charity across England and Wales.
The show itself aims to encourage us "to question our modern ideals and principles, to reflect with nostalgia on the natural beauty that we have left behind and to rise against negative aspects of modernity". Whilst also to "make a stand in revolution against the changes taking place in our world today through fashion, music, and every sense of the arts", Bryony Duff, Creative Vice President.
Kirstin Gordon
Three things you can't live without?
Kate Moss, black boots, tea.
Guilty pleasure?
Doritos.
Archie Timmis
Which other models (or exec members) do you have a crush on?
Johnnie Macnab. I think it's mutual.
Hidden talent?
I can give some killer haircuts. Mullets for the win.
Flora Phillips
Hidden talent?
I can make very accurate baby crocodile noises with my throat.
What inspires you?
Abstract Expressionist art, the amount of loyality from dogs, being able to say 'no' and 'yes' at the right time for the right reason.
Charlie Spence
What are you most looking forward to about DUCFS 2018?
Learning how to be a real, serious model from Archie Timmis. Also sharing a runway with the man. Also, the clothes I do't think I'm ever going to come into contact with stuff like that again.
What does 'The Shape of Now' mean to you?
I think it's a celebration of the incrediby diverse world we live in (and always have lived in) within which the ideal is moving away from a sterotypically accepted beauty, into which we are all forced to fit and move towards a kind of revelling in each others' quirks and difference. In a certain sense saying that there is more than one way to look beautiful as a human being.
Alexandra Bird
Most inspirational designer?
Me when I haven't done a wash in 4 weeks and have 0 clothing left.
Last Spotify song?
Is the government administering flurotide to our drinking water to make us more submissive? (Thought I was on the google search bar).
Jack Adachi
What's your best chat up line?
Are you from Japan? Cause I'm tryna get in Japanties (lol I'm half Japanese).
What was the last song you played on Spotify?
Red Bottom Sky – Yung Lean
Loy In
Most embarrassing moment?
Posting a video meant for my FINSTA (fake instagram) on my main Instagram, realising, then proceeding to pass out and have a breakdown in the college lunch hall.
Three things you can't live without?
My girlfriends, my dog, strawberry pencils.
Jonathan Macnab
Which other models (or exec memebers) do you have a crush on?
Archie Timmis. What a guy, he owns the catwalk and have you seen that swimwear shoot!
DURFC or Surf Club? And why?
Both are pretty elite clubs, but I think the Surf Club takes the prestige category.
Nikoleta Stoyanova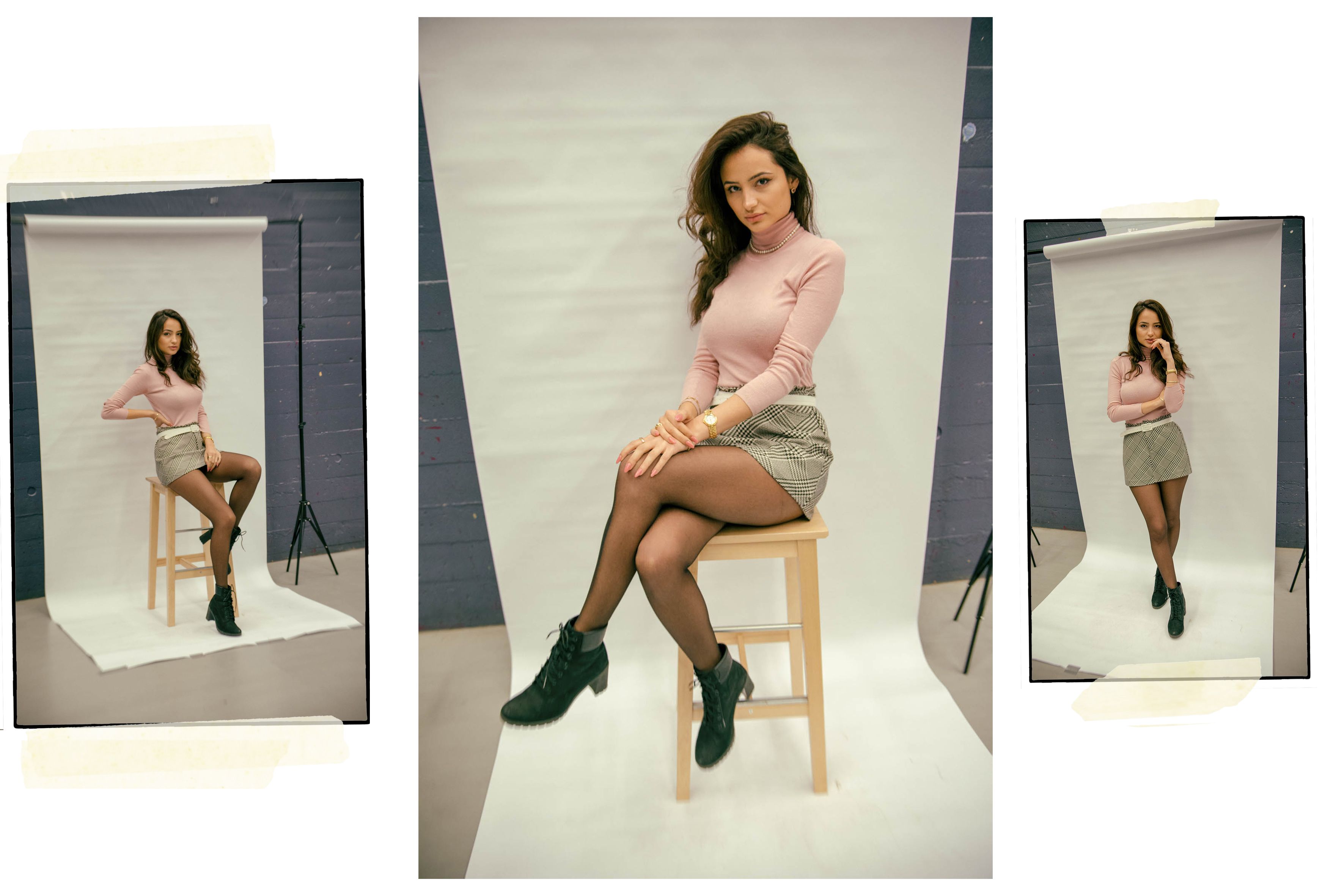 Most inspirational designer?
Givenchy, especially his work for Audrey Hepburn in the 50s and 60s.
Favourite place you've travelled to?
Rome. Because when in Rome, I did what the Romans do – eat pizza and shout at sexy women.
Theo Atkinson
What would you rather fight; one horse sized duck or one hundren duck – sized horses?
Horse sized duck – din dins.
Describe your style in three words?
Pick at random.
Sophie Breen
Describe your style in three words?
Fur (faux), flares, fruity.
A fun fact?
I once smuggled my goldfish on to an overnight train in a jam jar.
Photo credits: Alasdair Harriss and Hannah Debson