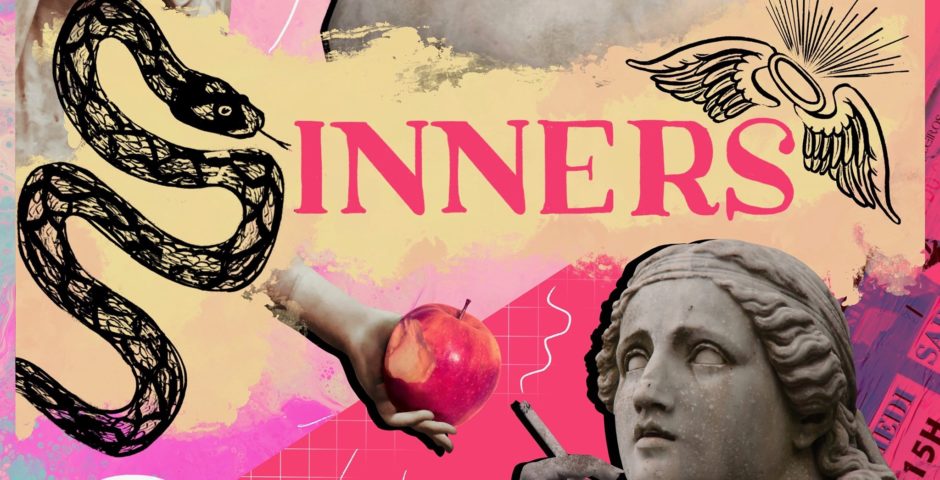 'Sinners': A character comedy about quirks and confessions
In the words of Hozier, take me to church (or rather the virtual ADC Theatre via a laptop screen)
The ADC theatre, which has sat quiet and empty for seven long months, is finally opening its doors this week. Hear that? That's the sound of thesps sighing in relief, digging out their coffee-stained keep-cups, donning their long blazer jackets, and returning to the dusty corridors of the theatre they have missed so greatly. 
Things will be different. Hardships will be faced. These include empty auditoriums, socially-distanced blocking, and no ADC bar at which to drink away your sorrows after a particularly tricky night. One of the first shows to take on the challenge is "Sinners", the Week 1 ADC late show. I spoke to one of the co-directors, Agnelle Groombridge, about what we should expect from this comedy.
She describes the show as: "A silly, slightly absurd character comedy parodying people and their flaws", and speaks of turning the embarrassing mishaps we experience into something we can all laugh at – enjoying the "warts and all" of life without taking ourselves too seriously. Week 1 typically comes with the alarm of remembering that your degree actually exists, and this show sounds like the perfect hole of hilarity (read: denial) to bury your head in.
We're getting our auditorium ready for social distancing! These stickers will space out individuals and households meaning that you will be sat at least 1m apart from each other (with mandatory face coverings).

Book tickets at https://t.co/59xVz9VkS9#theatre #auditorium pic.twitter.com/cJIsI5yBbi

— ADC Theatre (@adctheatre) October 5, 2020
I asked Agnelle about how these "Unprecedented Times™" have affected the rehearsal process. She described it as a "baptism of fire" for the team – most of whom haven't performed in real life since good ol' Rona reared her ugly head, or who are dipping their toe into the sketch comedy scene for the first time ever. She also pointed out the difficulty of performing comedy – a genre that relies so heavily on an audience's reaction – to an empty auditorium. Without an audience to, as Agnelle puts it, "create that electric atmosphere we're so used to", the cast have a real feat ahead of them. "They're really going to have to feed off each other's energy and just be as insanely energetic as they can possibly be," she says – no biggie then.
Despite the challenges, she also spoke of how rewarding it's been to see the show brought to life. After many hours of Zoom-based rehearsals, she describes the first in-person writing session as a sigh of relief: "You could really see the difference when we all actually met and went through the material for the first time. Immediately, ideas began bouncing around, and in such a short space of time, everything dramatically improved."
The strongest thing that came across in our chat was how proud the two directors (Agnelle and Clancy) and assistant director (Maria) are of their talented cast of comedians. "They're obviously all so great (as comedians and people! It's so fun to see characters which have been flat on a page be injected with life and the performers' own personalities."
This brave group of performers are forging a new path for comedy. We may be living in a global pandemic, but the cast and crew of 'Sinners' isn't fazed. This will be a comedy like you've never seen before (i.e. you won't be squished tightly into the ADC Theatre, mandatory late show pint in hand, surrounded by just about every thespy person you know).
Agnelle's only request of her virtual audience is "just to have fun", so buy your live streaming ticket for this brand-spanking-new late show from Wednesday 14th until Saturday 17th October. Grab yourself a cold refreshment from your communal gyp fridge, and make sure to laugh at your laptop screen loud enough so the comedians can hear it all the way from the ADC stage.
With the promise of quality theatre from the comfort of your own home, it'd quite frankly be a sin (sorry, it had to be done) to miss this one. You can buy tickets to the show on the ADC Website, here.