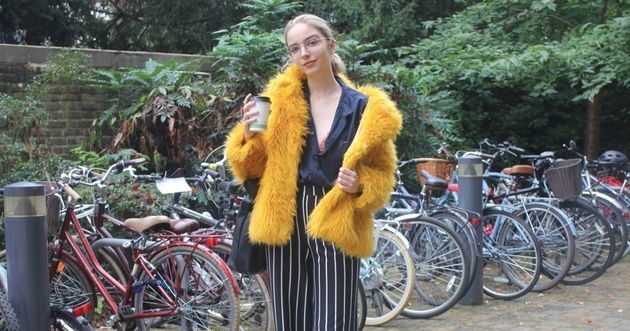 The Tab's Best Dressed, Week One: Sidgwick Site edition
This week's fashion icons
The rainy start to Michaelmas hasn't deterred Cambridge students from flaunting the best of their wardrobes this week. From New Yorker tote bags (spotted in the English Faculty Library, obviously) to fuzzy yellow coats, The Cambridge Tab searched Sidgwick site to find the best dressed Cantabs on campus.
Stay tuned for more of The Tab's Best Dressed next week, and maybe you'll see yourself featured soon…
Colleges: Corpus and King's
Year: 1st
Subjects: both Classics
Fashion inspiration: 'Each Other'/ Instagram
The look they're going for: Rosie – 'Korean Fashion', Evie – 'Manchester Charity Shop'.
Spotted: Entrance to Sidgwick
Sarah
College: Sidney Sussex
Year: 3rd
Subject: History
Fashion inspiration: 'My mum'
The look she's going for: 'Below Average Edgy'
Spotted: Arc Café
Georgia
College: Hughes Hall
Subject: English
Fashion inspiration: Maggie Lindemann
The look she's going for: 'Whatever's Easy'
Spotted: English Faculty Library
Ferdinando
College: Wolfson
Year: 1st Year MPhil
Subject: Film and Screen Studies
Fashion inspiration: Billy Porter
The look he's going for: 'No Idea'.
Spotted: Arc Café
Sophie
College: Magdalene
Year: 3rd
Subject: English
Fashion inspiration: 'My Nan' (it was her Nan's coat)
The look she's going for: 'Nan Chic'
Spotted: Arc Café
Sophie
College: Pembroke
Year: 3rd
Subject: HSPS
Fashion inspiration: Dua Lipa
The look she's going for: 'Big Bird Chic'
Spotted: Arc Café