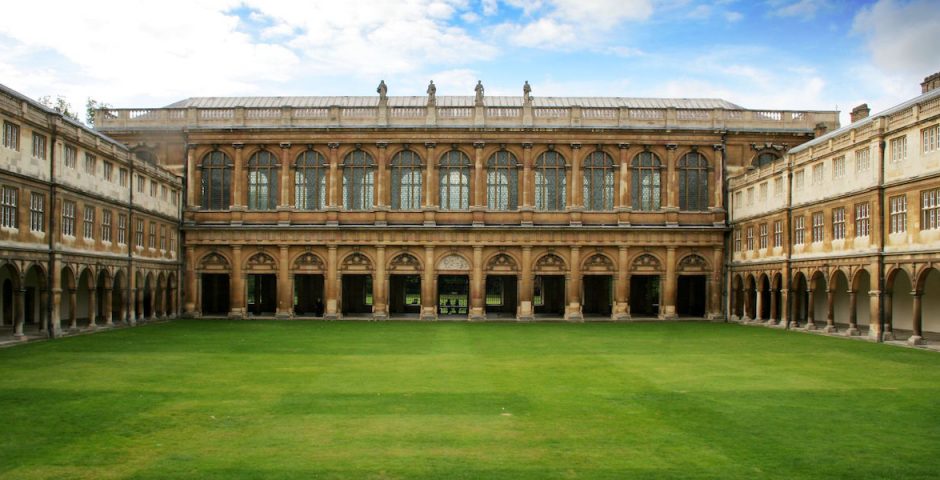 Revealed: Trinity May Ball employing students with controversial contracts
Clear up workers take on 10-hour shifts for no monetary payment
boat club
Cambridge
Clar up
illegal
Labour law
May Ball
Trinity
Workers
zoe adams
Trinity May Ball clear up workers are being hired on contracts that neglect to pay them a wage, The Tab can reveal.
Trinity May Ball is the grandest event to take place during May Week with a massive budget. The committee employs a large number of student workers in a variety of roles, ranging from serving drinks to cleaning up after the party. In most cases, students work long shifts on minimum wage pay. However, in the case of clear up workers, students work ten hours for no money at all, being remunerated purely with the right to buy a full-price ticket to next year's ball. These cannot be resold at a profit.
Contracts leaked to The Tab show many of the harsh terms imposed upon clear up workers, including the need to pay 'insurance deposit cheques' of up to £150 which are cashed by the committee if students break terms of the contract. These include withdrawal from work within 21 days of the ball, consumption of any food or drink provided for attendees and failing to provide a medical certificate when unable to work due to illness.
The contract has no provision for the payment of a minimum wage to clear up workers, who work only for the right to buy a full-price double ticket to next year's ball. Under National Minimum Wage Regulation, any contracted worker has the right to minimum wage pay amounting to £56 for workers age 18-21.
On being asked for comment on their contracts, Trinity May Ball Committee told The Tab that their clear up workers contracts were 'voluntary workers contracts' which exempts them from the need to pay the minimum wage. Under section 44 of the National Minimum Wage Act, voluntary workers have no right to monetary payments of any kind. However, to be classed as voluntary, workers must receive 'no benefits of any kind other than provision for subsistence.' Students do receive the right to buy tickets to the 2018 May Ball, raising questions as to whether they can be classed as 'voluntary workers'. If not, they may be entitled to the minimum wage.
Zoe Adams, a postgraduate at Pembroke College specialising in labour law, told The Tab 'The contracts clearly envisage a contractual obligation to pay remuneration in exchange for 10 hours' work. Indeed, the entire contract is structured in such a way as to suggest that these workers are not "voluntary workers" within the meaning of the Act.
'Given the extent of their contractual duties, and the harshness of the so-called "insurance cheque policy", it is astounding that Trinity May Ball Committee are denying these workers the minimum wage.'
After receiving these allegations, the committee provided the following comment:
'The clean-up worker contract is a voluntary worker contract. We appreciate that this is an unusual arrangement, but we take adhering to employment law and best practice seriously and as such keep the contract under constant review to comply with our obligations.
'We intend to continue to keep the contract under review to ensure that it remains lawful and that we will pay the national minimum wage should we need to do so.
'Ultimately, this contract is produced as given the choice our clear up workers would rather the option to purchase tickets for next year's Ball.'