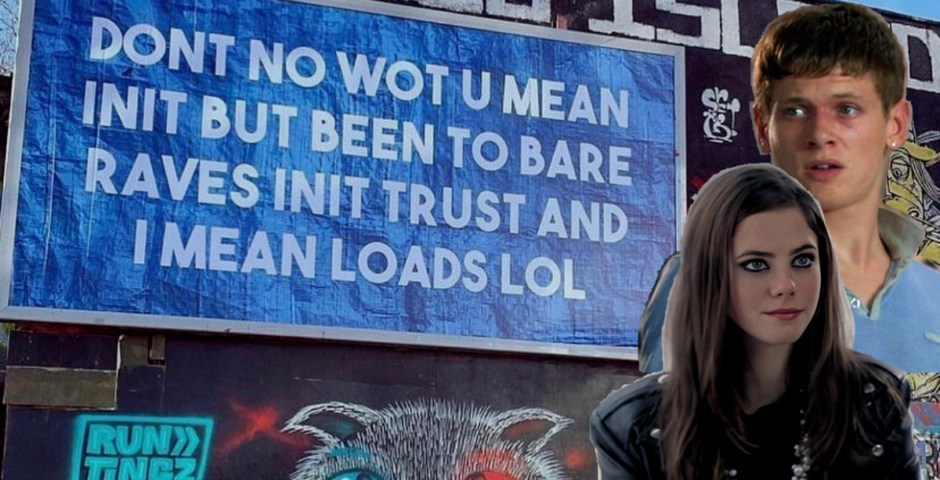 Turbo Island billboard revealed as Skins reboot teaser and producers want Bristol students to audition
Producers are looking to audition Bristol Uni students across the weekend of 23-24th April
| UPDATED
This is an April Fools article, the contents of which are made up.
The Bristol Tab can exclusively reveal the Turbo Island "rave" billboard that mysteriously appeared last month is in fact a teaser for the upcoming reboot of Skins.
Not much is known about the new series but producers have leaked that it will be set in Bristol and are looking for Bristol students to help take part in the reboot.
Yes, you read that correctly. All that time you spent pretending you were Effy when you were 14 wasn't for nothing, grab that Kohl eyeliner, rip your tights and grab a pack of fags- Skins is back baby.
With one of the unique features of the original Skins screenplay being its youthful writing team (with the average age being just 21), the screenwriters are looking for students with a flare for writing to help create realistic storylines for the updated reboot.
Jamie Brittain, who came up with the concept behind Skins when he was just 15, is set to takeover from his dad Bryan Elsey as Executive Producer.
He told The Bristol Tab: "Having such a wide range of younger contributors is what keeps Skins fresh and viewers coming back: I'd love to have students as part of the writing team.
"I'd want to go back to Edinburgh to look for sure (Jamie graduated from University of Edinburgh 2006). And we'd be foolish not to go looking for talent in the city of Bristol's roots."
In previous interviews, the cast from the original series have had mixed opinions on the potential for a reboot.
Playing cool girl Effy Stonem, the actress Kaya Scodelairo went onto big things following her take on the E4 coming-of-age cult classic. But that doesn't mean she's gonna let just anyone take her place on Effy's throne.
She said she has seen the Bristol Uni rah gyallys endlessly trying to emulate her and she is not impressed.
'I wouldn't want to appear in the new series, I think Effy lives in a different era and I wouldn't want to bring her back."
Truly no one could pull off a shrooms trip, shagging our friend's boyfriend AND killing said friend all in one night with same effortlessly grunge vibes that Kaya Scodelairo does!
One thing is for sure, if those damn producers create a character as loveable as Chris only to kill him off with a subarachnoid haemorrhage it will cause absolute uproar and unacceptable scenes in Bristol.
Featured Image Credit: @stevenjistone/Instagram & Channel 4
Related stories recommended by this writer:
• What was the straight-up dumbest thing that ever happened on Skins?
• 13 years on, this is what the cast of Skins are up to now
• From Hiatt Baker to Thekla: How Bristol's student DJs have overcome the city's suffering nightlife scene