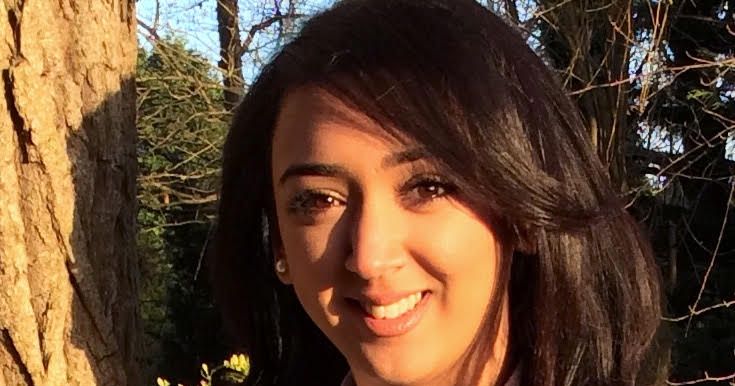 'We just need to get on with' Brexit, says Tory candidate for Bristol West
'It is taking is taking up time for issues that are important on a day-to-day basis'
Suria Aujla wants Brexit over and done with so we can start talking about the real issues.
The Conservative candidate for Bristol West told The Bristol Tab: "We just need to get on with it.
"It is taking is taking up time for issues that are important on a day-to-day basis."
Suria would rather be spending time tackling issues to do with education.
"Education is key. It always has been for me"
Suria's top priority is education. She believes that everyone deserves an education, whether that be through apprenticeships or through the university route.
"Do you need to go to university?"
Suria thinks that some people need to question whether university is necessarily the best option for them, suggesting that apprenticeships could be equally valuable.
While she wouldn't be opposed to lowering tuition fees, she thinks that for those that go for university and get a job, paying off tuition fees isn't that much of a big deal.
Having paid tuition fees herself for her own university education (2005-08), she said: "I don't notice it."
Nonetheless, she wants to make sure education is accessible for all.
Suria told The Bristol Tab: "We don't want people with bright minds not being able to reach their full potential because they can't afford it."
"I have lots of Muslim friends who are conservatives"
The Independent newspaper recently described Islamophobia in the Conservative party as "endemic."
This comes after after a dossier was released in which Tory councillors past and present, were shown to have called for "a ban on mosques" as well as referring to Muslim people as "barbarians."
Suria said: "I don't feel that there is a large problem within the party" adding, "I have a lot of muslim friends who are conservatives."
She also said that if there are issues, it is important that they are addressed within the party.
"We need to be making sure we engage with all communities that represent the UK." Suria told The Bristol Tab.
"Ensure the NHS gets the funding that everybody deserves"
Suria said that the Conservatives have "no intention to" privatise the NHS. But, she concedes that there is a need to meet the demands of an ageing and increasing population.
"Mental health is such an important topic"
Suria thinks that we need to have all the resources available to tackle issues relating to mental health.
She wants to address the issues head on, tackle perceptions and make sure people are utilising charities such as Mind.
"Every seat needs to have a representative"
We asked Suria if she thought she had any chance of getting in as an MP.
She said: "It would be great to be an MP."
"Every vote does count"
It is very unlikely that Suria will topple Thangam Debbonaire's 65.9 per cent majority, especially given that her party want to go through with Brexit and 79.29 per cent of Bristol West are thought to have voted for Remain in the 2016 EU referendum.
Ultimately, Suria is just grateful she has the platform to be able to encourage people to get more involved in politics.
Her message to Bristol students: "Use your vote."
Favourite TV show at the moment
TV Show: As a fan of apprenticeships, it's no wonder that she loves The Apprentice.
REMEMBER TO REGISTER TO VOTE! Follow this link.
If you're still in doubt over where you'll be casting your vote, check here to see what constituency you're in.