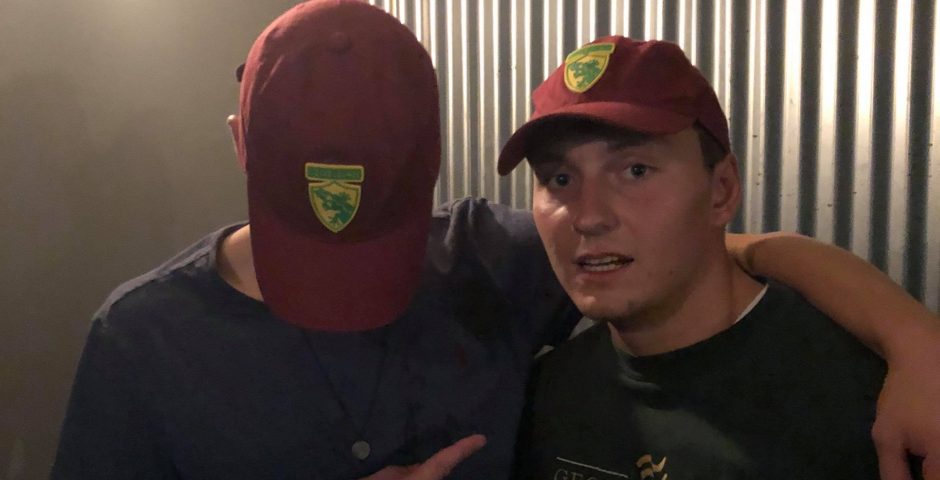 We went to the relaunch of Lizard Lounge and asked people what they thought
'Honestly it's like an orgasm but better, like ten times better'
Lizard Lounge has returned to the Clifton Triangle, replacing The Lounge in a bid to win back the hearts of its loyal student fan base.
For nearly two decades Lounge was an institution representing the no frills, unapologetically cheesy option for Bristol students. What separated it from its competitors was that it never pretended to be anything it wasn't – it was simply a fun night to be enjoyed by all.
But then it became The Lounge, which didn't fool anyone.
At first the only noticeable differences were clean carpets and an art deco sign, however it swiftly became clear that new partners had sought to rebrand Lounge, attracting a different clientele – the older, classier market.
In doing this, they lost some of their loyal student fans, who would regularly seek refuge in Lounge, escaping a world fraught with Brexit, debt and dying Chuckle brothers.
Fortunately this ill-fated project has come to a close and Lizard Lounge has been resurrected. We went to the relaunch on September 20th and spoke to a manager, who said: "Really [Lizard] Lounge is going back to its heart. We're looking for people to come and embrace it with the same energy with which they mourned the passing of the lizard.
"He's back, he's had his holiday, he's refreshed and revitalised and he's still drinking a very strange, green cocktail."
But what makes Lizard Lounge such a great place is the students, and judging by the opening night, even before term has started, they are back in full force.
One student said: "I'm glad it's back to its original ways. We had that brief detour, which wasn't the best, I'm not going to lie, but it's back, it's back, it's back with the Moet."
Don't be fooled by that last word. It's French for something and hopefully won't be said too often in Lizard Lounge.
Another student commented: "Honestly it's like an orgasm but better, like ten times better. You can have sex, but you can only go to Lizard Lounge when it's open."
Who knows what that means but I'm confident they'll be printing that on t-shirts soon.
So Lounge is back, and hopefully here to stay. Through trying to be something else, the club has realised that it was it's very lack of pretence in the first place that made it such a popular venue for nearly twenty years. Hopefully the next twenty will be even better.