Student run Men's mental health campaign launches in Bristol
It's time to ditch the inner lad and have a frank conversation.
A new campaign is coming to Bristol this week to encourage men to talk about their mental health.
Olivia Huxtable created the campaign after two young boys from her hometown committed suicide over Christmas.
Olivia said: "I remember thinking that I am incredibly fortunate to not have first-hand experience of close male friends or family suffering with mental health problems, but I soon realised for me to assume that no one around me has dealt with or is dealing with mental illness is completely naïve.
The purpose of the Be ManKind Campaign was to show that there tend to be two sides to men; the side they feel comfortable and safe in showing the public in contrast to the side they tend to keep hidden away."
The campaign includes a photo campaign that Olivia and her team put together. Male volunteers gave up their time to be interviewed in a studio where they were also photographed by Jack Willingham.
As the volunteers offered up more personal information, the men had their facial expressions captured by Jack as a way of visually showing how they felt whilst talking their problems through.
Olivia added: "I did also not expect the guys to share as much as they did; there were some men who seemed to jump at the chance to just talk about their problems in an understanding environment and there were times where I was surprised by how a bit of probing into their more private lives opened a gateway for them.
This experience has taught me that if you just sit, ask and listen, there is a whole dimension of emotion some men are craving to share, if only they were given the chance."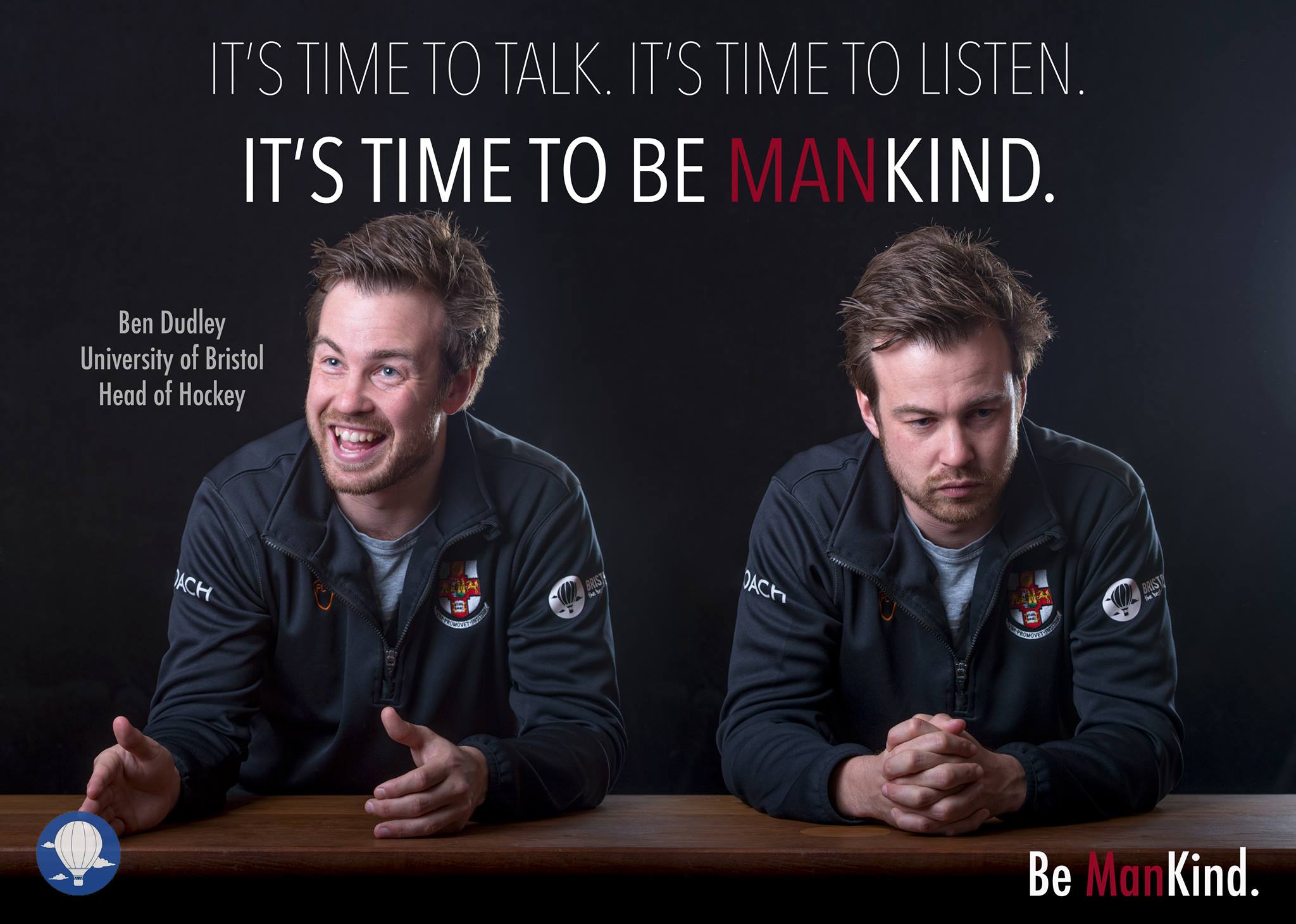 The Be ManKind Campaign hopes to raise awareness about the many issues that men may be suffering with, trying to remove the social stigma surrounding mental illness.
In a society which is dominated by lad culture, many men don't feel like they can open up about how they are doing. This campaign wants to tear this barrier down, showing how it actually takes a strong person to talk so honestly about how they are.
Olivia's video is set to be shown with men around the university, showing how it is acceptable for men to talk about their feelings, and how many people are always willing to listen.
You can find the full album here.