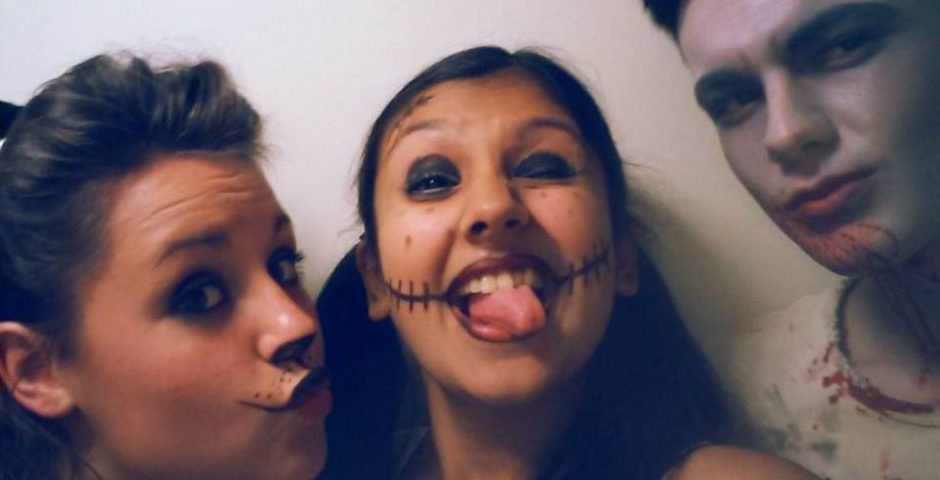 The best Halloween costumes for you and your squad
How to be the best dressed posse at any party
birmingham
Halloween
student
UoB
I'm pretty sure you've already asked yourself "what should I go as?!" this Halloween.  You and your friends are probably trawling the internet for inspiration, constantly asking each other the same question over and over again. Fear not, here are some of the best and most fun squad costumes that you could wear.
The Teenage Mutant Ninja Turtles
Whether you are Raphael, Leonardo, Donatello or Michelangelo, this kick ass group costume is bound to make everyone at that party green with envy.
https://www.instagram.com/p/Ba6ZljUh59C
The 'Pretty Little Liars'
All you guys will need are black clothes, a black hoodie and someone to be your redcoat.
The Teletubbies
They have babies now.
https://www.instagram.com/p/Ba54ICIBC5q
Mario Kart characters
Throw it back to everyone's favourite childhood game and race to the top of the 'best dressed' list as Mario, Luigi and the rest of the gang.
https://www.instagram.com/p/Ba4iDhhglex
Clowns
Whether you carry balloons with you or run around as Pennywise from IT, a group of clowns at any party is bound to get hearts racing. Go the extra mile and add some blood spray to your costume for special effect.
https://www.instagram.com/p/Ba6glgulnFW
Disney princesses
It may be cliché but it most definitely is a classic, because who doesn't want to be royal for a night?
https://www.instagram.com/p/Ba4_jhAnv-8
Fruit bowl
Dress up as an apple, banana, orange or pear and mix it all up to create one giant fruit salad. Simple but sweet.
The Toy Story characters
To infinity and beyond!
https://www.instagram.com/p/Ba4H-0fgiNt
A deck of cards
Whether you're a King or Queen, you and your mates could be the winning hand.
A pack of crayons
Inject some colour into the dark side.
https://www.instagram.com/p/Ba6eQFXFXua
Halloween only comes around once a year. If you and your mates rock one of these squad costumes, you are bound to be the talk of any party. Look for those bargains, get those creative juices flowing and be prepared to have the best Halloween to date.