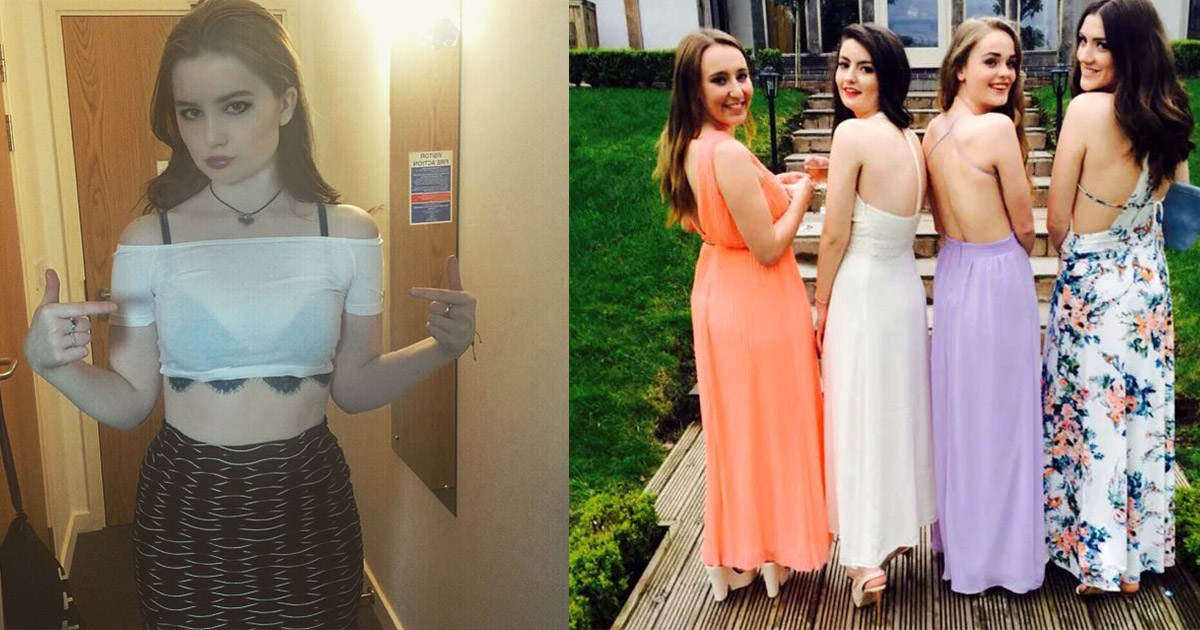 If you want to go braless, make sure you do it right
backless dress
bra
braless
Contrary to popular belief, you are not breaking some sort of law if you go out in public braless. 
While many of us like the comforts of our trusty bra, there are occasions where they are not needed and just don't look right. Or you might find no bra is more comfortable, and there is no reason why you should wear one at all if you don't want to.
Nine times out of 10 nobody can even tell if your tatas are lopsided, or one nipple pokes east and the other west. For starters, backless dresses and low plunge necklines are the most acceptable occasion to liberate yourself and go bra-free.
Heed our warning, these backless dresses may look sexy, but whether it's the Gap beige t-shirt bra or Victoria's Secret you wear for everything else, it has to be abandoned in order to pull this look off. If you don't, your bulky brassiere will poke out of your saucy garment like a sore, unwelcome thumb, and ladies this isn't the look you're going for.
As many of you will already know, if you're above a C cup, once you unleash your bazongers on a night out, it involves an extensive risk-assessment: nip-slips, side-boobs, boobs falling out, and an uncomfortable double sided tape procedure (which may not do its job). But all these precautions are worth it, why shouldn't your boobs be free?
If you refuse to wear a bra because you're a fiery feminist, that's completely OK. People are surprisingly nonchalant about the whole affair. But do watch out for erect nipples: there's no escaping them and you will be stared at. But if Jennifer Aniston can work it in Friends, so can you.
And don't pretend like you've never just stuck a hoodie on over your pyjamas to hobble into a lecture, or nip to the shop. But such techniques shouldn't end there – embrace the trend and let them roam free all day long.
If you want to go without just because you like it, go for it. But we do recommend a back-up jacket just in case you find yourself in a scenario a little more risky than risqué. Vest tops are to be avoided if you're lacking in the bra department, just because of the nipple erection scenario. The only way you can get away with this one is if you're stuck in a 90s time warp – a decade which suffered a widespread lack of bras.
Now this one might not seem obvious at first, but silky and lightweight materials will betray you and your melons. They're loose and they float and flop. Just think what happens when you bend over? Anything – anything – could happen. It's a straight hell to the no: the risks outweigh the positives by a long shot.
And do not, under any circumstance, wear a white shirt without your bra. It's irrelevant if the percentage chance of rain is 95 per cent or 15 per cent, there's still a chance which means see-through shirt for you. Darker colours please.
Who's to say you can't go braless everyday? But whatever you do, don't go braless to an interview. Just keep your wits about you girls.