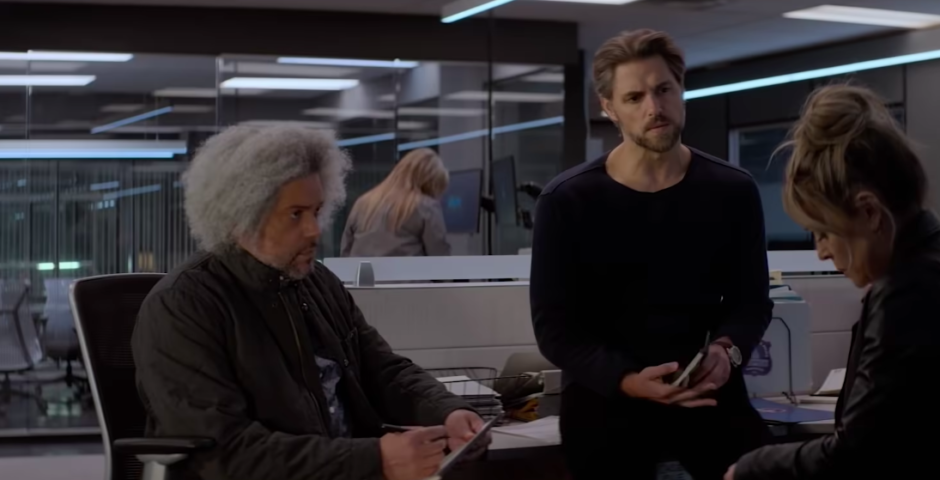 This is where you recognise the cast of Netflix's Brazen from
It's rated 14 per cent on Rotten Tomatoes lol
The cast list for Netflix's Brazen is filled with people you sort of recognise but can't quite put your finger on, which is a good indication of what to expect when you actually watch it.
Mystery writer and true crime enthusiast Grace returns home to find her sister dead on the floor. After discovering her secret life as a camgirl, she begins to get involved with the case (and a gorgeous detective).
It's a pretty classic double life run-around with some covert slut-shaming thrown in for good measure. The acting is bad and the storyline is cheesier than an old telenovela, but might just end up becoming your next guilty pleasure watch.
This is where you recognise the cast of Brazen from:
Alyssa Milano – Grace
Fantasy fans will definitely remember Alyssa as Phoebe from Charmed. She was also in nostalgic sitcom My Name Is Earl, which used to be a mainstay on E4.
She plays the intrusive true crime writer Grace in Netflix's Brazen, and called the a film a "guilty pleasure getaway" while being interviewed about it on The View. We'll take your word for it, hun.
Samuel Page – Ed
Netflix lovers will definitely remember Samuel from The Bold Type, playing self-confessed "HR nightmare" Richard.
Sam had a recurring role as Sam Allen in Desperate Housewives, and even featured in four episodes of Gossip Girl.
In Brazen, he plays the cool-headed detective Ed Jannings.
Emilie Ullerup – Kathleen/Desiree
Emilie Ullerup plays the mysterious Kathleen. After her sister, Grace, finds her dead in her home, Kathleen's secret second life is revealed. Turns out, she's a camgirl dominatrix under the alias "Desiree," and detectives investigate her clients to get to the bottom of her murder.
IRL, Emilie is a wholesome Hallmark favourite. She's starred as Bree in Chesapeake Shores since 2016, having previously played characters in shows like Battlestar Galactica and Supernatural.
Her back catalogue of roles in Hallmark Christmas movies is impressive – including Signed, Sealed, Delivered; Signed, Sealed, Delivered 2: From The Heart and Signed, Sealed, Delivered 3: One In A Million. Believe it or not, they made three more films after that.
Malachi Weir – Ben
Malachi plays Detective Ed Jannings' assistant, Ben. But he's appeared in a number of high-profile TV shows and films in the past.
He played background characters in episodes of superhero series The Tick, as well as Coleman Lewis in Chicago PD and Lonnie Watley in Billions.
David Lewis – Jonathan
David plays Kathleen/Desiree's mysterious ex-husband, Jonathan. He's shifty, suspicious and fairly rude towards Grace – but in real life, David Lewis is a pretty decent comedy actor.
You might recognise him as Josh, one of the posh white boys from White Chicks. He also starred in BBC's Dirk Gently and The Good Doctor. He was also recently in the Twilight Zone remake.
Related stories recommended by this writer: