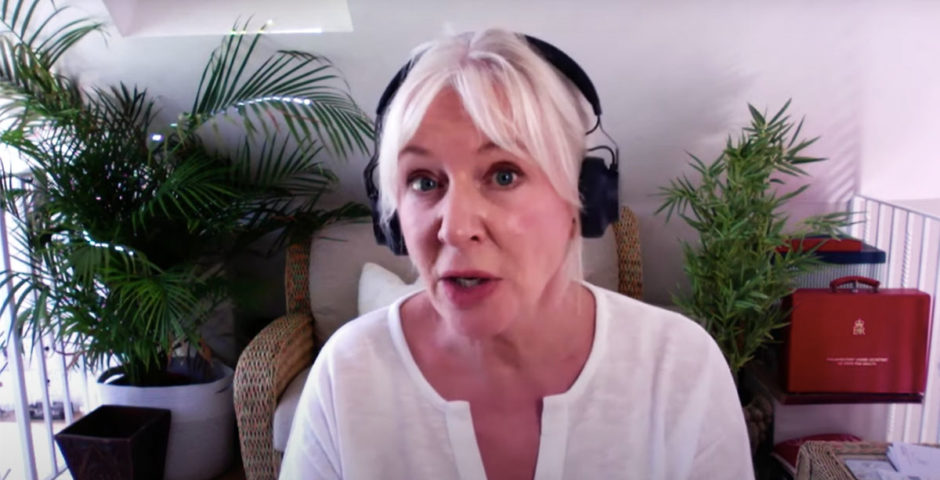 The minister for mental health has straight up denied the UK is in a mental health crisis
The UK is in a mental health crisis and has been for over a year
The Minister of State for mental health, suicide prevention and patient safety, Nadine Dorries, hit send on a Tweet which said: "The pandemic has been tough for everyone but we are not in the middle of a mental health crisis".
Nadine tweeted this in response to people on Twitter sharing their negative experiences with Child and Adolescent Mental Health Services after she previously said how "well-resourced" CAMHS is.
Nadine Dorries' statement fails everyone in the UK who currently suffers from a mental health issue. Back in April this year, Mind launched a survey to 12,000 people and found loneliness hit young people's mental health the hardest. 88 per cent of young people said the pandemic has made their mental health worse.
Mind also found young people are finding it harder to cope with their mental health compared to adults. Mind concluded young people are much more likely to be using negative coping strategies, like self-harm.
Since September 2020, The Tab's You Matter Campaign found at least one university student died every week since the start of the first academic term. Students were also leaving halls because of their mental health and our universities responded by offering us the ultimatum of dropping out or keep paying rent.
Later on in the first academic term, three more student tragically died. And students like Victoria decided they'd rather drop out that have to isolate in halls again. Universities like Exeter reduced their mental health support staff over the course of the pandemic and King's Uni students were having to wait up for a month to access university mental health counselling services.
In total, there were eleven universities across the UK which didn't appoint any new mental health staff in the most recent academic year. But remember the minister of state for mental health, suicide prevention and patient safety has said we are NOT in a mental health crisis.
Related stories recommended by this writer:
• One in three students say they've deleted the NHS Covid app
• A third of young people still haven't had their first dose of the Covid vaccine
• You'll need to have two doses of the vaccine to go clubbing from October, says minister