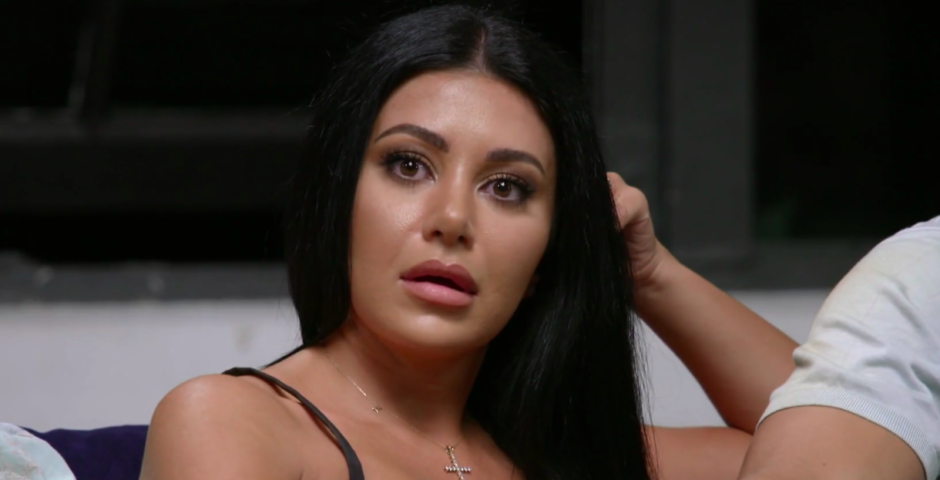 There's ANOTHER Married at First Sight Australia Season 6 reunion show coming
Knock knock DRAMA IS HERE
PSA: The MAFS train has not reached its final stop as there is ONE MORE reunion show still to air – toot toot! The Married at First Sight Australia 'Grand Reunion' show is coming out in the UK in 2021, and by the sounds of it will be as wild and chaotic as the first reunion show.
"The tables turn and I become the bitch this time," Cyrell told The Sun. "Jessika and Martha were the bad ones last time, but I'll be the new villain."
Meow!
The Married at First Sight grand reunion episode was filmed two years after MAFS Australia Season 6 finished, and brings together some of the most (un)popular cast members from previous series. If you thought the first reunion show was pure juice, this one looks to be exactly the same.
Jessika claims Ines and Cyrell give Mike hell, adding: "It was language that ladies don't use at all. I'm not saying that women can't swear, but not even men use that sort of language. I was baffled.
"Just imagine the worst of the worst – that's what was coming out of Cyrell's mouth."
Jessika also revealed she and Cyrell went head to head, but it didn't make the final cut. Season 5 cast member Sarah Roza said many other juicy scenes had been cut out, adding they must have been too graphic to show.
"My blood pressure is skyrocketing and after watching tonight's episode I see that most of the worst scenes have been edited out" Sarah said on Instagram, "which I feel is a good thing because honestly it was just too graphic!"
Whereas Jessika was undoubtedly the villain of the first reunion show, after the rest of the cast got to see her and Dan's cheating scandal, Cyrell says she will be portrayed as the "bitch" in this episode.
And it seems like Cyrell, Martha and Jessika still have beef. Cyrell said: "This time they tried to make out they had changed and were new women who had grown from the experiment. They made it look like I'm a childish mother.
"Jessika somehow managed to manipulate people into thinking she's changed.
"You guys will get to see it when it airs in the UK."
I CAN'T WAIT.
Married at First Sight Australia Season 6 is available to watch on All 4 now. 
Related MAFS news recommended by this writer:
• Buckle up because there's even more MAFS gossip from the Season 6 cast
• All the evidence that shows just how staged Married at First Sight Australia is
• MAFS relationship expert quit after some of the dinner party scenes made her feel 'sick'
• All the Married at First Sight Australia Season 6 gossip that went down after the show
• Married at First Sight Australia Season 6: Where are they now?
• The MAFS web: The Season 6 cast members who stayed in touch after the show
• Here are all the Instagrams for the Married at First Sight Australia Season 6 cast
• Which Married at First Sight Australia girl are you? Take this quiz to find out