What are the slightly irrelevant cast of Mean Girls up to now?
Kevin G is a celebrated author
Where did the cast of Mean Girls go? We know that Lindsay Lohan, Rachel McAdam and Amanda Seyfried went on to have very successful careers, but we just never really saw a lot of the slightly less significant cast of Mean Girls again, did we? Like, what happened to Damian? Did Kevin G ever go on to become a rapper in real life? Has the actress who played Regina George's little sister continued acting?
Well, we've had a good old dig and found out exactly what the slightly irrelevant cast of Mean Girls are up to now, and as it turns out, a surprising amount of them are still acting!
Daniel Franzese – Damian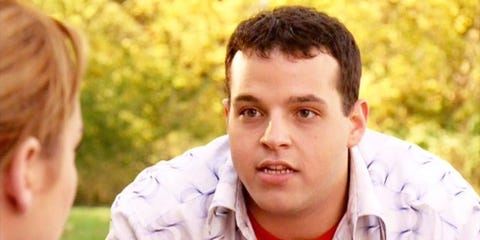 Damian may have been in the main cast and certainly had some memorable lines, but overall he wasn't actually on the screen for that long. Actor Daniel Franzese has been very busy since – whether it's campaigning for HIV/AIDS awareness, doing stand up sets or appearing on RuPaul's drag race, he's done it all.
View this post on Instagram
Daniel was engaged in a Starbucks (of all places) to his boyfriend in 2016, but they called it off in 2018 and it's not clear if he's with anyone currently.
He literally acts exactly the same as he did in Mean Girls, and it's great.
Lacey Chabert – Gretchen
Sorry, she may have been the second loudest girl in the plastics to Regina, but we've seen the least of Gretchen out of the girl group since Mean Girls came out.
View this post on Instagram
Let's start with two bits of pointless trivia for before she was in Mean Girls – firstly, she provided the voice of Eliza Thornberry in The Wild Thornberrys. Secondly, she was the original voice of Meg Griffin in Family Guy before Mila Kunis took over. So there's that.
For anyone who hasn't seen her since, she actually been busy appearing in a whole load of films (that you probably haven't heard of, and she's married with a kid – they grow up so fast!
Rajiv Surendra – Kevin G
Kevin G was one of the more iconic irrelavant cast members in Mean Girls… actually everyone was iconic in their own way. Either way, actor Rajiv Surendra, unfortunately, hasn't pursued a career in rapping, but he has become a bit of an artiste judging from his Instagram.
View this post on Instagram
He is an author, having written a book called The Elephant in My Backyard in 2017, and the premise is… a little odd. This man wrote an entire book about his failed attempts to win the lead role in "Life of Pi". Man, that film wasn't even that memorable but luckily it seems the book was a hit – it won him several nominations for awards.
It is said that he felt he was good for the role because there were parallels between his life and that of the lead character, such as that he grew up next to Toronto Zoo. This is not a joke.
Daniel Desanto – Jason
Another day, another insignificant Mean Girls character, and this time it's Jason, played by Daniel Desanto.
He's done a lot of TV since – however a voice credit in Paw Patrol is likely the only one recognisable to UK audiences. And that's about all there is to be found about Daniel!
Stefanie Drummond – Bethany
Bethany was played by Stefanie Drummond, and she, like her co-stars, has been busy acting in a load of things for American audiences.
We most recently saw her, along with some of the cast of Mean Girls, in Ariana Grande's music video for Thank U, Next. Sadly, Stefanie has next to no online presence other than an IMDB.
Nicole Crimi – Kylie
Nicole probably had the least amount of screentime out of everyone on this list, but then again how could she not be overshadowed by the evil Regina?
View this post on Instagram
Now 24, Nicole is an artist, teacher, and medical student. She had only four credits following Mean Girls, before deciding that she'd rather pursue painting.
Speaking with Refinery29, she told them a bit more about the audition: "I don't remember that, but I do remember that my agent called my mom and said that they needed me to dance provocatively to the Beyoncé's 'Naughty Girl' while gyrating on the floor," she said. "My mom says 'Nicole, I am going to teach you these dance moves, but I don't want you to ever do them again.' I practised this over and over."
Alisha Morrison – Lea
Alisha Morrison played Lea, one of the "Unfriendly Black Hotties" that were one of the cliques in the highschool. In perhaps the oddest job transition of all time, she now works at a gold mining company of all places!
View this post on Instagram
Lea spoke to BuzzFeed, where she shared a funny story about how she used to work in a movie theatre at the same time that Mean Girls came out. "I would be selling people tickets to go see it and they would come back down afterward and lose their minds," she told them. "And it had gotten to the point where my manager had to move me to a different position in the internal office just to get me away from the customers because it was creating such a frenzy."
In the same interview she expressed interest in returning to acting eventually.
Dwayne Hill – Coach Carr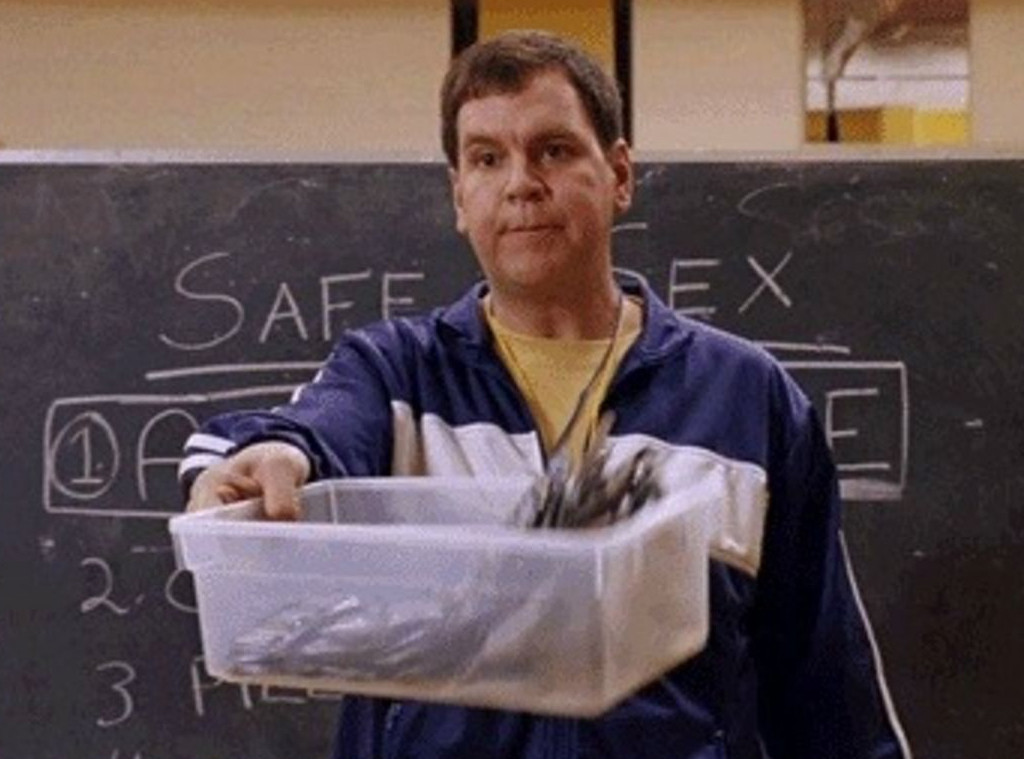 And finally we have Dwayne Hill, who played Coach Carr! Hill is a very accomplished voice actor, having done lots of animated series as well as adverts. And when I say he's had the biggest transformation of the entire Mean Girls cast, I MEAN IT:
View this post on Instagram
No really, that is him:
View this post on Instagram
David Harbour vibes.
Related stories recommended by this writer:
• You can only call yourself fetch if you get 14/15 on this Mean Girls quiz
• Get in loser, and take this quiz to see which Mean Girls character you are
• Mean Girls is actually really awful. Here are the receipts