Can we talk about some of the MIC cast calling themselves 'actors' on LinkedIn?
Their acting skills are top tier tbf
Made in Chelsea is easily one of the most dramatic reality shows going, and it turns out it might be because some of the cast count themselves as actors, rather than just you know, themselves.
Louise Thompson and Ollie Locke have themselves listed as actors at Channel 4 on their LinkedIns and if you needed any more proof that show is staged then there it is.
On Louise's LinkedIn she has logged her time with Channel 4 from July 2011 to December 2018. In her description she says she worked with producers to create a reality show. How can it be a reality show if you're acting?
She wrote: "Working heavily with camera crews to produce a reality television show surrounding the lives of individuals living in Chelsea."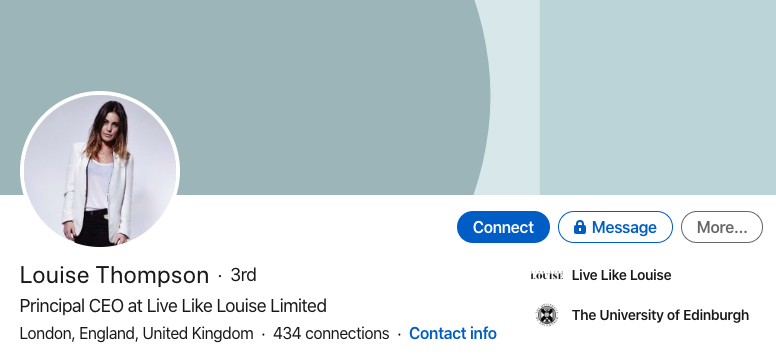 Technically the majority of the cast live in Fulham, but well done for keeping up the allusion Louise.
Ollie Locke also has on his LinkedIn that he is an actor on Channel 4 from March 2011 to present day. Sadly he doesn't have an iconic job description to go with it.
There's been a lot of evidence over the years the show is staged. From ex cast members like Hugo Taylor saying the show is "completely fabricated" to incredibly awkward set up scenes, surely Louise and Ollie's LinkedIn bios' just prove it even more?
Ollie is also listed as an actor for the talent agency United Agents, and in fairness has actually done some legit acting jobs including ITV's Plebs and starring in the movie Greed.
Featured image credits via Instagram @louise.thompson, @ollielockeworld
Related stories recommended by this writer:
•Zara gave Sam an eternity ring, vitamins and protein bars to try and win him back
•Who is Inigo Philbrick? MIC's Victoria's art dealer fiancé, accused of stealing £15m
•Made in Chelsea's Victoria Baker-Harber has had a baby after a secret pregnancy