This is where you recognise all the cast of Ratched on Netflix from
Is that… Justin from 13 Reasons Why?
This weekend, no doubt you've been getting hooked on new creepy drama Ratched on Netflix. The series is all about the story of Nurse Mildred Ratched, and quite a few of the cast are annoyingly recognisable faces.
Some of the actors you remember straight away, and some have those kind of faces that will leave you racking your brains all day over where you've seen them before. So before you get too stressed out, here's where you recognise all of the cast of new Netflix series Ratched from. You're welcome.
Nurse Ratched – Sarah Paulson
Ok, let's start with the pretty obvious one. In Ratched, Sarah Paulson is cast as the iconic Nurse Mildred Ratched. You probably recognise her from multiple roles across the American Horror Story series, as well as from American Crime Story, Birdbox and Ocean's Eight.
Edmund Tolleson – Finn Wittrock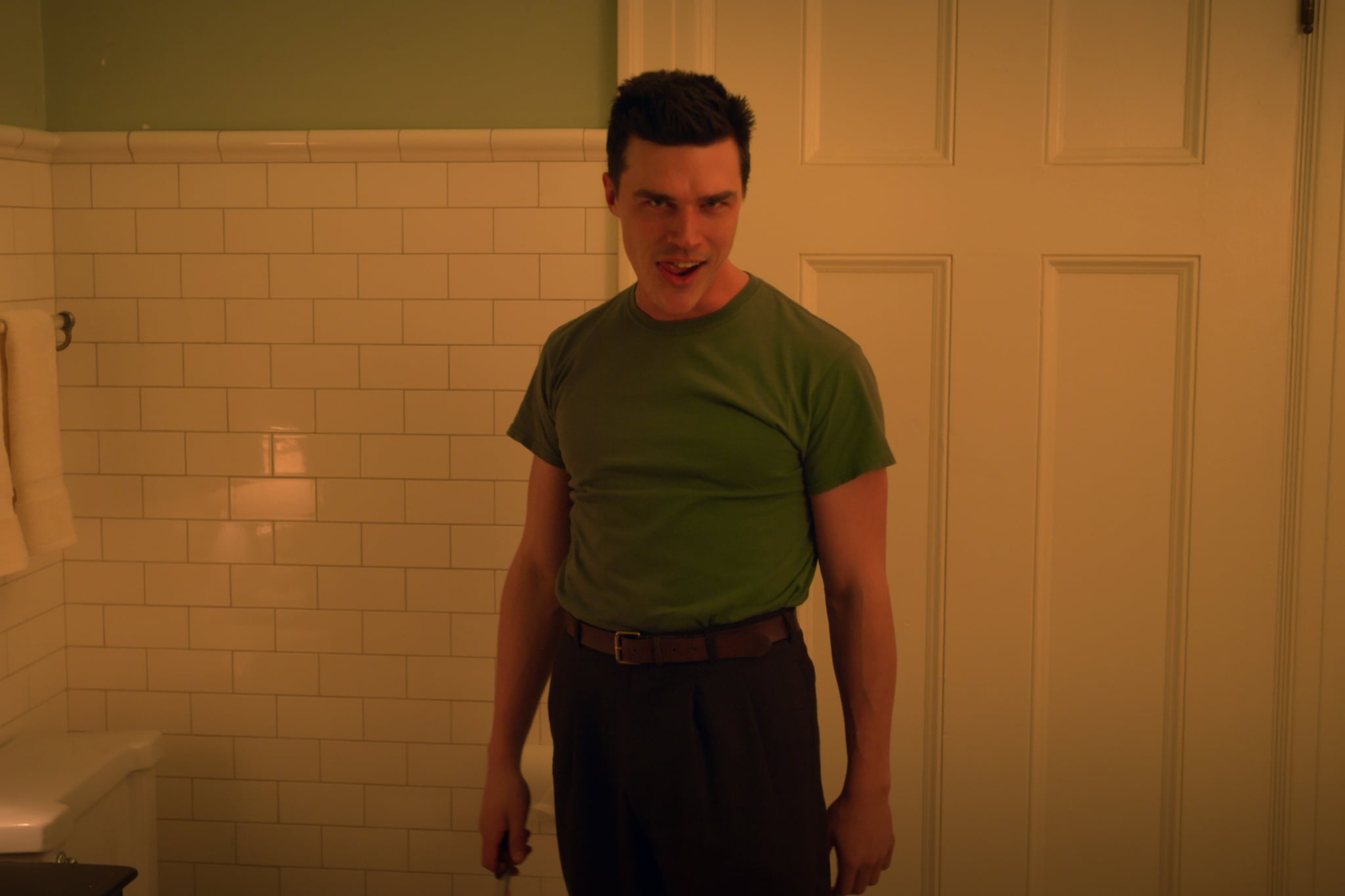 Serial killer Edmund Tolleson is played by Finn Wittrock. There are more places than just your dreams (and maybe nightmares now??) where you've seen his face – he was also in American Horror Story and American Crime Story.
Gwendolyn Briggs – Cynthia Nixon
Cynthia Nixon plays the campaign manager for the governor, Gwendolyn Briggs. And let's keep this short, you know her face because she's Miranda in Sex and the City, obviously.
Nurse Bucket – Judy Davis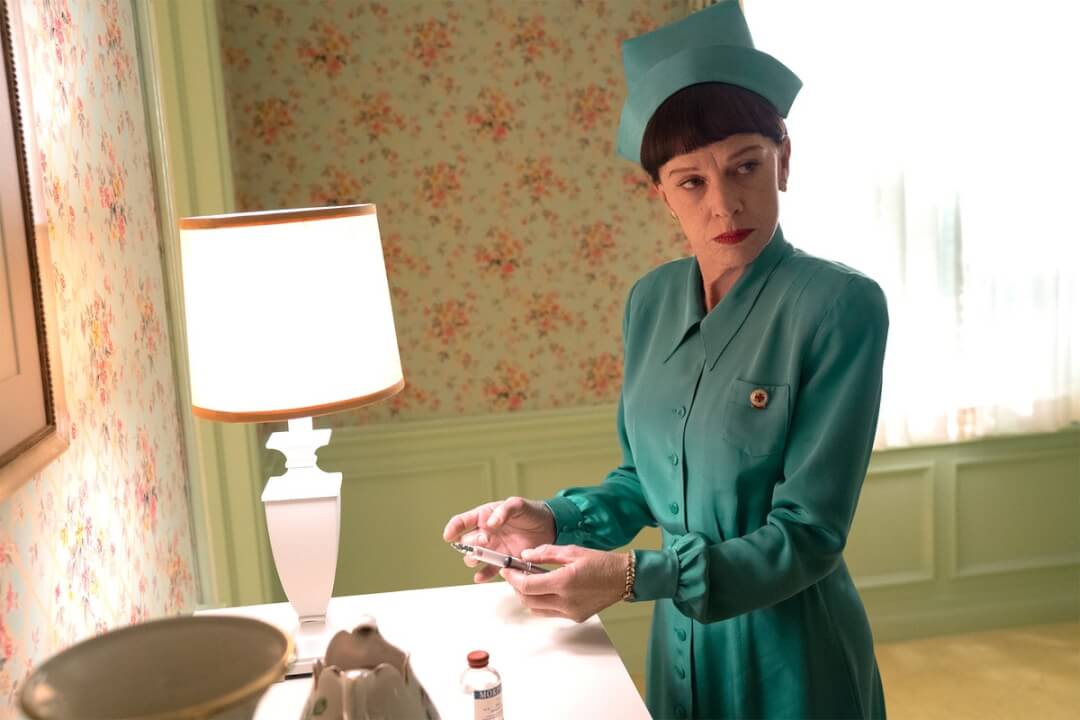 Nurse Ratched's enemy and former head nurse, Betsy Bucket, is played by Judy Davis. Judy Davis has had a career spanning over 40 years, across film television and theatre. The Australian actress has been in My Brilliant Career, Winter of Our Dreams, Hoodwink, A Passage To India and Husbands and Wives. More recently she starred in The Dressmaker, To Rome With Love and Dark Blood.
Dr Hanover – Jon Jon Briones
Jon Jon Briones, who plays Dr Hanover, is best known for his work in musical theatre – which may explain those insane shapes he was cutting at the hospital dance. He was in Miss Saigon in 2016.
Dolly – Alice Englert
The other nurse, Dolly, who has a thing for bad boys, is played by Alice Englert. Alice Englert is an Australian actress best known for her roles as Rosa in the film Ginger & Rosa, and as Lena Duchannes in the 2013 film Beautiful Creatures. She was also Dolly in Time Traveller.
Henry Osgood – Brandon Flynn
Henry, who after a wild episode with Dr Hanover ended up having all his limbs amputated, is played by Brandon Flynn. You definitely recognise him better as Justin Foley from 13 Reasons Why.
Charlotte Wells – Sophie Okonedo
Sophie Okonedo seems to be everywhere right now. Not only is she Charlotte in Ratched (an award winning performance if you ask me), she is also in Criminal season two on Netflix. She's starred in Hotel Rwanda, Ace Ventura, After Earth and Dirty Pretty Things.
Huck – Charlie Carver
Charlie Carver's face isn't one you forget in a hurry. In Ratched he is cast as a nurse, Huck, but he's also Porter Scavo on the ABC television series Desperate Housewives, Ethan on the MTV television series Teen Wolf, and Scott Frost on the first season of the HBO television series The Leftovers.
Lenore Osgood – Sharon Stone
Henry's mother, who after the entire ordeal is desperate to see Hanover dead, is played by Sharon Stone. She's an award-winning actress, known for many iconic films. These include: Basic Instinct, Casino and Total Recall. She also starred in Law and Order and Will and Grace.
Len Bronley – Joseph Marcell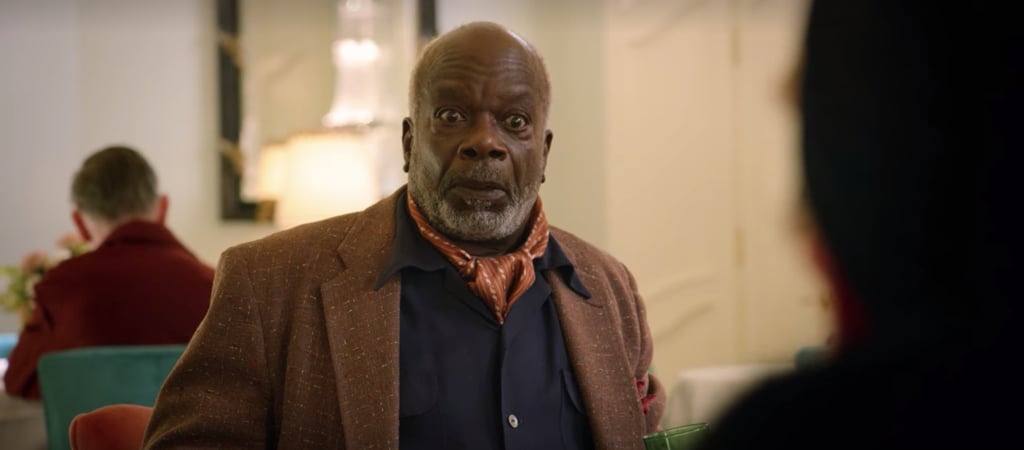 And finally, possibly one of the best cameos to come out of 2020 is the appearance of Joseph Marcell. He plays Len, one of Dr Hanover's experimental lobotomy patients, who is suffering from memory loss. Yes, Joseph Marcell is better known as Geoffrey from The Fresh Prince of Bel-Air!!
Ratched is available on Netflix now. For all the latest Netflix news, drops and memes like The Holy Church of Netflix on Facebook. 
Related stories recommended by this writer:
• Quiz: On a scale of one to Nurse Ratched, how evil are you?
• People are saying Ratched on Netflix is 'absurd' 'terrifying' and 'out of control'
• Is Nurse Ratched real? This is how much the Netflix series is based on a true story
• Season two of Ratched on Netflix is already confirmed, here's what to expect