These 46 memes hit differently if you spend your life watching Netflix
These speak to me emotionally
A lot of us identify as being completely and utterly obsessed with Netflix. It's real. So if you really are addicted to it, these Netflix memes are about to really speak to you.
Can you binge watch an entire season in a day? Or plan to sit down and watch Netflix for an hour but next thing you know its 4am? Do you blame everything going wrong in your life on the fact that Jessica is 34 and Mark is 24? Same.
Here are just a whole bunch of Netflix memes, which will probably make you feel absolutely seen if you're a true addict.
1. It's been wild though!!
2.  This is true heartbreak
3. We shall NEVER forget
4. It's the only thing that's ever brought the world together
5. I am ready !!!
6. Hmmm I wonder
7.  Life has never been so good
8. Relatable x
9. Lol I look like this now x
10. Oh Netflix I'm blushing
11. Wait, was it not????
12. Always Netflix
13. I'm fine I promise x
14. Thank you so much x
15. Simple x
16. GET YOUR OWN
17. WHY 🙁
18. This is a dream
19. Thank you, Netflix
20. Hmm interesting
21. Looool accurate
22. I'm happy here x
23. I'M SORRY
24. I can hear this picture
25. Sounds about right
26. We meet again
27. All happy together x
28. What is happening here????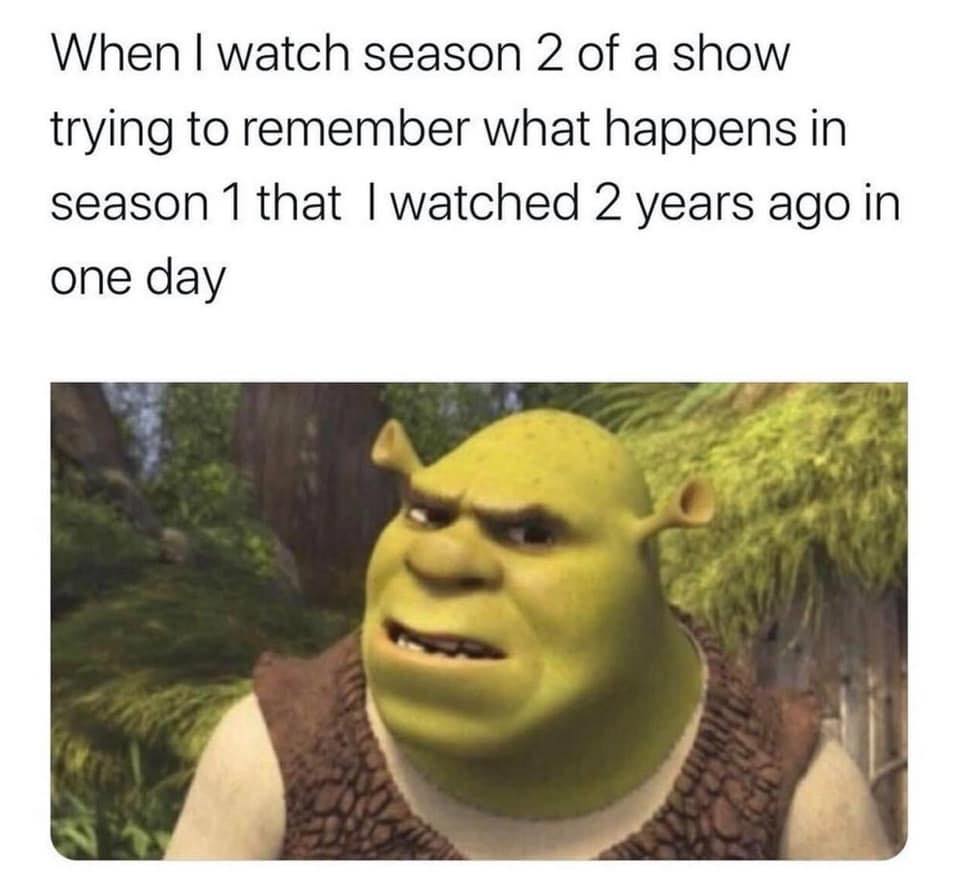 29. I cry every time
30. You'd be livid wouldn't you
31. Wow, thanks
32. And better than ever !!!
33. I'm not sure, am I????
34. Every. Single. Time.
35. I am safe here x
36. Feels
37. It's quite simple really
38.  You the best x
39. Accurate
40. Me ://
41. Good night x
42. Ah lovely x
43. You got me x
44. It's just selfish to be honest
45. It's practical
46. WHAT A MISTAKE
For all the latest Netflix news, drops and memes like The Holy Church of Netflix on Facebook. 
Related stories recommended by this writer:
• Quiz: Can you guess the Netflix show by just this super boring description of it?
• You can only call yourself a real Netflix addict if you get 10/13 on this quiz
• Which iconic Netflix character are you? Take this quiz and find out