Every celebrity lookalike studying at your university right now
Post Malone to Cara Delevingne
Did you know that there's at least six people in the world that look exactly the same as you? Probably, at least. Either way, wouldn't it be fun to find out which students in the UK are lookalikes for your favourite celebs in the world right now? We thought so, so we put an appeal out on our social channels to find the doppelgangers of the UK student population.
I mean yeah, they only study boring subjects and likely have far less talent, but knowing that there's more than one Cara Delavigne or Post Malone in the world is indeed very exciting. So here it is, the people at your uni that are exact (or near enough) lookalikes of celebrities:
Tim – Post Malone
Age: 24
Uni: Manchester
Probably the strongest contender on the list (which is why he's first – it's only downhill from here), Tim is not only a near spitting image of old Posty but he also conveniently has the same facial tattoos – unless they're sharpie, who knows. Bonus points for the strikingly similar facial hair, and do we even need to include a picture below for comparison?
Ollie – James Acaster
Age: 22
Uni: Royal Holloway
There's no denying that Ollie has all the hallmarks of a James Acaster in the making – from the floppy curls of brown hair down to the peculiar dress sense, they're pretty much one and the same.
Nathan – Ed Sheeran
Age: 22
Uni: Queen's University
Nathan's likeness to Ed Sheeran is a bit of a challenge to be quite honest. Maybe if you squint super hard you'd just about make out the singer, but even then it's all just that bit more B team than A team (laugh now). As it was remarked when the photo was sent to us, it's the Ed Sheeran you'd receive if you bought him on Wish.
Annabel – Cara Delavigne
Age: 22
Uni: Southampton
Let's not beat around the bush here. Annabel establishes the fact that this is surely now a two-horse race between herself and Post "Tim" Malone. She got the eyebrows, she got the eyes, and she even has the exact same hairdo as Cara below. Almost as if she planned this photo to look exactly the same.
Pearce – Logic
Age: 22
Uni: University of Ulster
This is where the lookalikes start to get a bit desperate. Yeah, we see the buzzcut, we acknowledge the glasses, but there's not a lot to go on here. We'd only believe it if Logic said he had a younger brother called Pearce who studied Compsci at Ulster, and even then there'd be some serious questions (starting with "why did you send us a photo of you at A&E?").
Brogan – Perrie Edwards
Age: 23
Uni: Royal Holloway
Brogan apparently gets told that she looks like Little Mix's Perrie Edwards more often than any other celebrity, and it's pretty clear to see that they share a lot of the same qualities. But could there also be some Nicole Kidman? Some Taylor Swift?
EJ – Pam Beesly from The Office
Age: 21
Uni: Exeter
EJ has the colours, the facial expression and even the hair nailed to an almost microscopic detail. I mean, even the ear ring is nearly there?! Definitely one of the stronger competitors.
Sam – Sam Hyde
Age: 22
Uni: Glasgow
Sam's lookalike is a bit of an obscure one, but a glance at the tweet below for comparison is enough to see that these two are one and the same. Minus the gun. Sam Hyde is a comedian and internet oddball that is responsible for this masterpiece.
Sam – Eddie Redmayne (specifically as Stephen Hawking)
Age: 19
Uni: Cambridge
It was specified that Sam only looked like Eddie Redmayne when he was portraying Stephen Hawking in Theory of Everything, and that's exactly right, even down to the university. And there we were thinking he's more of a Jesse Heisenburg.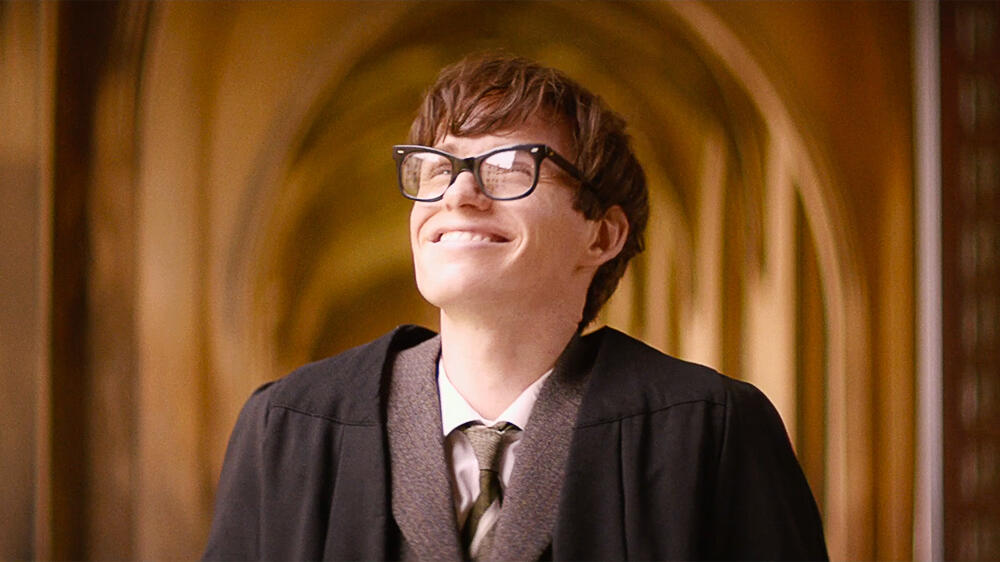 Evie – Siannise Fudge
Age: 19
Uni: Newcastle
Evie is the last in our list of lookalikes, and let's just say it was good that she sent the blurriest photo she could find for a reason. I mean, they share the same hair? Maybe?
Do you think we did a good job? If you have someone that's even better a lookalike than any of the above, let us know via [email protected]
Related stories recommended by this writer:
• This third year is the spitting image of SaltBae
• My life as a Taylor Swift lookalike
• People are saying this Starbucks worker looks identical to Harry Styles