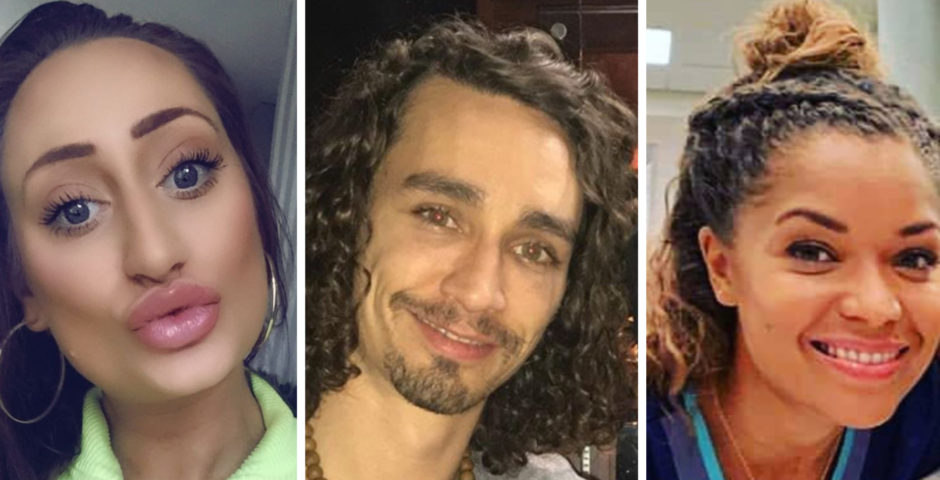 Misfits: Where are the cast now?
Misfits was the show that got every teenager in the UK wanting to either be Nathan, shag him, or develop mad superpowers to accompany their pubescent spot-ridden faces. Yeah it kind of tapered off towards the end, and admittedly there were a few weird parts – the whole Simon having a batcave-esque shag pad where he had copious amounts of sex with Alisha is still really weird – but overall it had all the hallmarks of an iconic TV show of its time.
Unfortunately, once the characters started to peel off one by one, there was not much at the time to be heard from them (apart from Lauren Socha and THAT incident. We'll get onto that). However since then, a lot has gone on and we've seen their faces in a range of places, from Netflix shows to even Hollywood blockbusters. Here's where the cast of Misfits are now:
Nathan played by Robert Sheehan
Sheehan made the show what it was for his portrayal of the hilarious Nathan. It takes a certain kind of talent to be able to take a funny script and make it 5x funnier by your physical action alone.
Since appearing on Misfits, he's had a varied career, acting in several big films including Season of the Witch with Nicolas Cage and Ron Perlman. He currently plays the recurring role of Klaus in Netflix's The Umbrella Academy, but it sounds like he's still a total bad boy – recently he said of Steven Spielberg, "fair play to Steven, he's a great director, but he can go f**k himself." How life imitates art.
In other news, he dated actress Sofia Boutella (cool sword leg lady in Kingsmen) for four years before announcing that they had broken up in 2018.
Simon played by Iwan Rheon
Iwan Rheon played the loveable quiet boy Simon in Misfits, and they really couldn't have nailed the casting any better – his face quite adequately screams "bullied boy who tried to burn his bully's house down".
You'll likely recognise him for his role as murderous psychopath Ramsay Bolton in Game of Thrones, but his Wikipedia shows that he's also got several films in the works to be announced soon. Amongst other notable roles, he did some voice work as The Beatles for an episode of Family Guy in 2017:
As well as playing a member of Motley Cru in the film depiction of their life as a band last year:
AND as if Iwan wasn't already making his Misfits co-stars feel bad enough, he is also a talented musician:
Alisha played by Antonia Thomas
Antonia Thomas was famed for playing a character that couldn't be more different to her actual personality. Unfortunately, she was one of the ones who had a power that caused her more problems than solved them. She was cast in Misfits a day after leaving acting school in Bristol.
She's had a number of roles since, from playing Evie in Lovesick to, oddly enough, narrating Teletubbies according to her acting credits. Thomas is currently in an American series called The Good Doctor:
Kelly played by Lauren Socha
Kelly was the scariest character in the series, and her power was as challenging as it was rewarding. Can't be easy to hear people's deepest and darkest thoughts every second.
Most people already likely know that she racially abused a taxi driver in 2012, with him saying of the incident:
"She called me a Paki, a dirty bastard, and said, 'You're Asian, fuck off back to where you came from'. She said, 'Do you know who I am? I'll have your family lifted'."
She gave birth in 2016, and resultantly most of her social media is full of content (almost exclusively) of her daughter – they even did a TikTok together:
Her last acting credit is in the 2017 film "Strangeways Here We Come", but it doesn't seem like she does much acting anymore. She seems to be doing well for herself anyway, if the cost of lip fillers are anything to go by:
Curtis played by Nathan Stewart-Jarret
Stewart-Jarret played Curtis in the series. Currently he does a lot of theatre work, and there's a lot of interviews and photo shoots online despite him seemingly not having any social media channels, which makes it hard to find much about him.
He appeared in Utopia after Misfits, has done plenty of theatre and he also has an impressive amount of film and TV credits. He's currently set to appear in Jordan Peele's upcoming film "Candyman".
Also, would you just look at that moustache:
Rudy played by Joe Gilgun
It must have been a near-impossible mission to get an actor that could fill the shoes of Nathan, but they pulled it off with Joe Gilgun. If you're not familiar with his previous work, he starred in This is England (the cast of which he is supposedly still very close to) and then all of the subsequent spin-off series. He has a tattoo of Matt Stokoe's name on his hand, who played Alex in Misfits.
He is currently in a series that he co-created called Brassic on Sky One, where he seems to play much the same character as he's used to playing. He also acted in the series Preacher, which its producer and fellow actor Seth Rogan said of his performance: "You could tell Joe's lived like 100 lifetimes, and he's probably done some shit you do not want to hear about, but at the same time, he's one of the most fun, loving people you'll ever be around. And it was exactly what the character needed to be."
Jess played by Karla Crome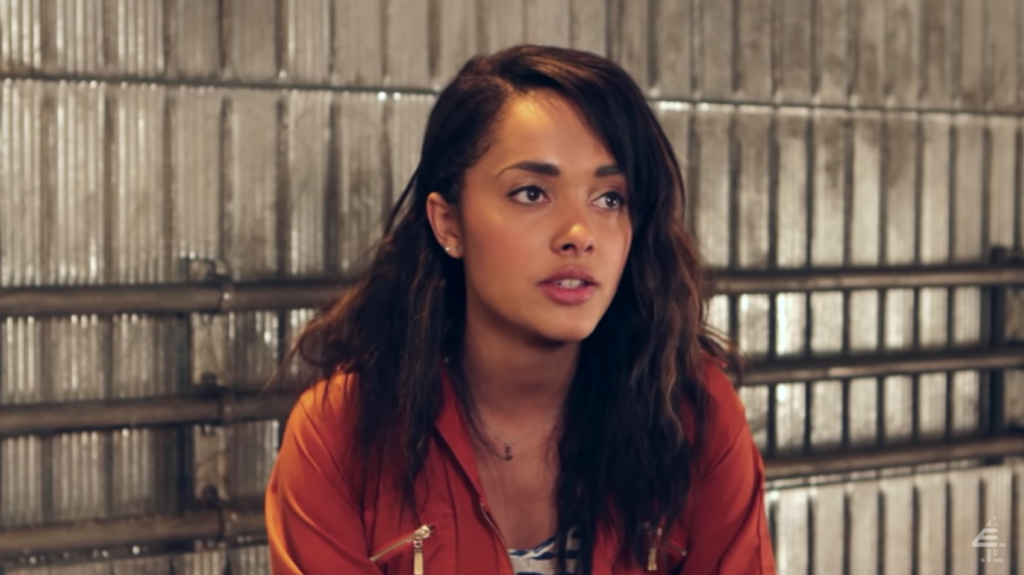 Karla Crome appeared in Carnival Row, an Amazon Prime series, with Orlando Bloom and Cara Delevigne – it scores 57 per cent on Rotten Tomatoes.
She's been in a fair bit of TV since Misfits, but nothing you will have watched unless the 2018 "Path of Destruction" episode of popular children's show "Thunderbirds Are Go" is up there in your favourites.
Alex played by Matt Stokoe
Matt Stokoe originally played Alex, the barman who lost his penis in the storm – weird when it's laid out on paper. Stokoe has had a number of roles since, including as the villain in The Bodyguard and James Read in Sky One's Jamestown.
He is married to Sophie Rundle, who played Ada Shelby from Peaky Blinders, who he met on the set of Jamestown.
Greg played by Shaun Dooley
Lots of people couldn't put their finger on where they recognised Adam Price's best mate from The Stranger. Well, amongst other things, you may recognise him as one of the particularly nasty probation workers that has to deal with the Misfits.
Other notable appearances have been in The Woman in Black and The Witcher, and he also does the narration for Ant Middleton's SAS: Who Dares Wins.
His Twitter shows that he's keen on charitable causes, having released a fully produced album with a load of other celebrities to raise money for Children in Need:
Finn played by Nathan McMullen
Nathan McMullen was part of the new intake of cast members in Misfits, and it appears that things slowed down to an extent after that. From his social media it's clear to gather that he puts most of his time into theatre work:
And he has two children:
Shaun played by Craig Parkinson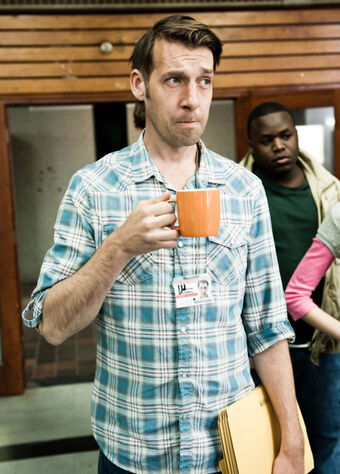 Parkinson was yet another probation officer, but he was less abusive and more "I don't give a shit". He currently spends a lot of time hosting The Two Shot Podcast, that usually includes interviews with actors;
He lives in Gloucestershire with his son and wife. His roles include in DI Cottan in Line of Duty, the father of Stefan Butler in Black Mirror's Bandersnatch, and he has plenty of recent credits in both film and TV. And on that note:
Related stories recommended by this writer:
• This is what your favourite CBBC childhood stars are up to now
• QUIZ: Which Skins boy would you get with?
• The kids from Outnumbered are all grown up! This is what they're up to now