This is what your favourite CBBC childhood stars are up to now
King Stupid works at Asda pass it on
Once our favourite children's TV show heroes grace our screens for a few years, they tend to suddenly disappear, never to be seen again in the world of TV entertainment. There's been the occasional slip through the net, like Liam from Basil Brush cropping up in that Richmond sausage advert recently, or Konnie Huq making herself look like a tool on Jeremy Vine. But on the whole, they disappear, and don't come back. Usually for the betterment of humankind.
But give them a break; it must be hard going from making some of the most bizarre and fun television of your career to having to earn your crust through minor appearances on Casualty and various other lesser-known dramas. Let's have a look at where some of them are now and what they're doing – after all, we invested way too much of our lives as kids to not have an interest in what they're all up to:
Devil Finger from Stupid played by Travis Yates
Travis Yates shot to fame as the hero of the series "Stupid", with his character Devil Finger. A troubled soul, Devil Finger had an unruly finger that he couldn't control no matter how hard he tried. In fact, it's only when he meets Bendy Wendy that he meets his match and realises that he's not on his own. Quite sweet really. Was he christened Devil Finger? Did he and Bendy Wendy go on to marry? Would that make her Bendy Finger? It's no surprise I can't find the actress after lots of Googling, and it's probably a good thing.
Anyway, Yates has since grown a fine load of facial hair and is in a band called "The Bright Black" with three other chaps. Watch the clip below to get uncomfortably close to his mouth and see some questionable dancing:
Nice moves, Mister Finger.
The butler from Stupid played by Rusty Goffe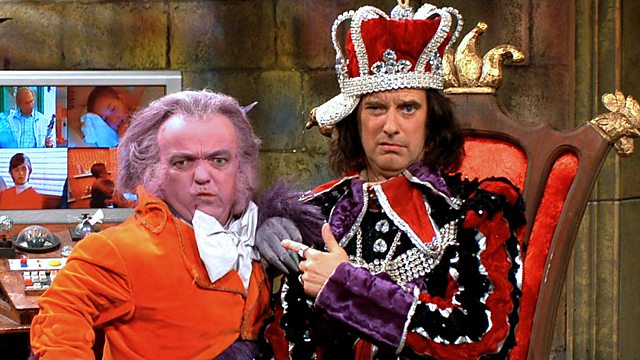 Beyond playing one of the original Oompa Loompas, Goffe played the loveable and oft-tortured dwarf servant of King Stupid. His rather basic but very informative website gives more information on his various acting roles. It would seem that he doesn't take on as much work as he used to, but he is 71 years old.
Film roles since have included Harry Potter, and his website claims his interests are "vacations in fabulous hot countries with good food, good wine, and good sex!" which I think we can all agree is a pretty good mantra to live by.  He is married and has two kids.
Duke from Tracy Beaker played by Clive Rowe MBE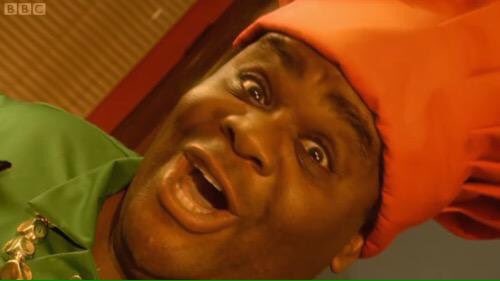 Duke was undoubtedly one of the strongest characters in the series for many reasons. His relationship with Mike and his unbridled perseverance with some serious child behavioural issues made him a well-loved face for after school viewing.
Since appearing in the series, Rowe was awarded an MBE (likely for theatre but who knows, maybe the Royal Family bump Beaker) and most recently appeared as Cuisiner in the 2017 live-action version of Beauty and the Beast with Emma Watson. It doesn't look like he's done much in TV and film since according to his Wikipedia. FYI, this is Cuisinier from Beauty and the Beast for those that didn't recognise Duke:
Mike from Tracy Beaker played by Connor Byrne
After spending 17 years on the show (we're not joking, 17 years), Byrne hung up his oven mitts, retired himself from the Dumping Ground and called it a day in 2019. Where's his MBE?!
Since, he's had a recurring role in Emmerdale, and is on some serious beard bullshit as you can see below. He made headlines for calling Phillip Schofield a "total twat" in December of last year.
Sarah Jane in The Sarah Jane Adventures played by Elisabeth Sladen
Sarah Jane Adventures was an absolute banger of a program, finding itself sat at that sweet spot when people still loved Doctor Who enough that they could watch a spin-off simultaneously. Unfortunately, Sladen passed away from pancreatic cancer in 2011 whilst the show was still being broadcast, with many well-known people reacting to her untimely passing.
Death in Horrible Histories played by Simon Farnaby
Stupid deaths, stupid deaths, they're funny 'cos they're trueee! 🎶
Farnaby was one of the standout characters in Horrible Histories for his depiction of Death. You'll recognise him from equally quirky supporting roles such as playing several characters in The Mighty Boosh or Paddington. He's been part of some pretty impressive projects since, having co-written Paddington 2 and appeared as an X wing pilot in Rogue One: A Star Wars Story. He is married and has one child.
Charles II in Horrible Histories played by Matthew Baynton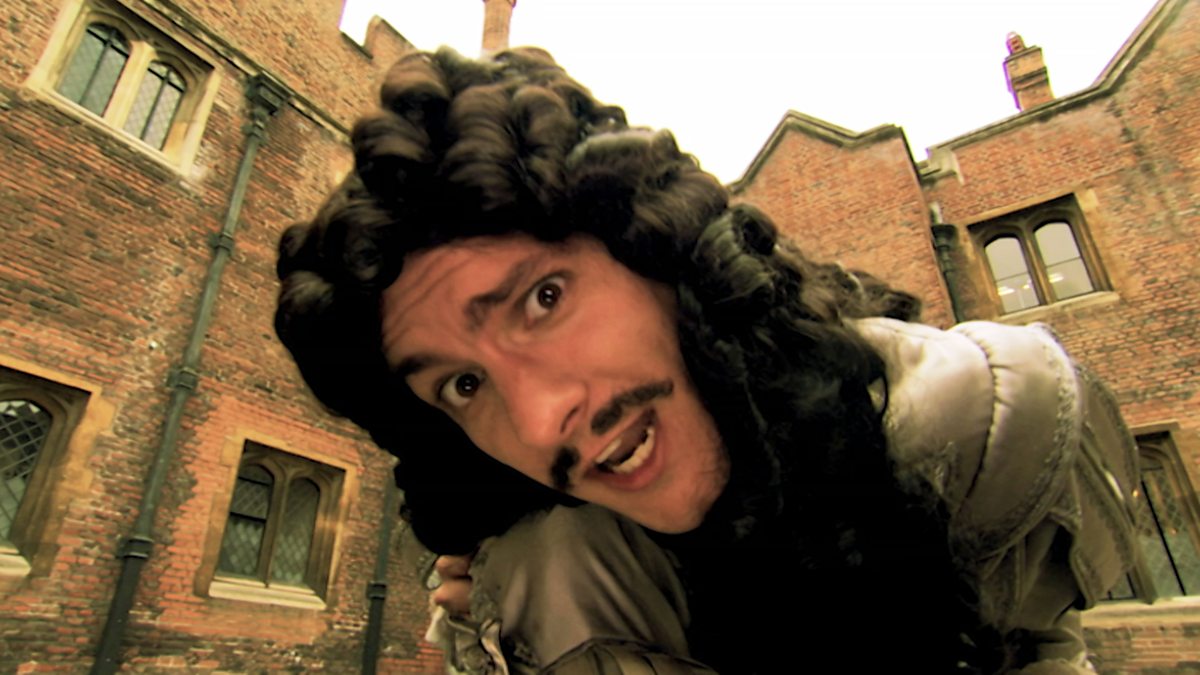 Baynton was most famous for playing Charles II, with his iconic rap amassing just under four million views on YouTube. His face is one you've likely seen crop up in multiple places, whether that's as Simon in Peep Show or as the loveably dim Deano in Gavin and Stacey. Notably, he didn't feature in the Christmas special despite other supporting cast members like Chinese Alan receiving a mention.
He is a keen musician, releasing an EP under the name Dog Ears in 2011 which you can listen to here. His wife is a film historian and he has two kids.
Iain Stirling as himself with Iain and Hacker
Prepare to be mindblown (although you probs knew this already). Yes, half of Iain and Hacker is Iain Stirling of Love Island fame. He's come a long way from his post-emo mopped over hair look, not least because he is actually entertaining to watch nowadays. We all know the story – he's the narrator of Love Island, he's in a relationship with its host Laura Whitmore, and he does stand up around the country.
At least he hasn't forgotten where he came from:
Ed Petrie as himself with Ed and Oucho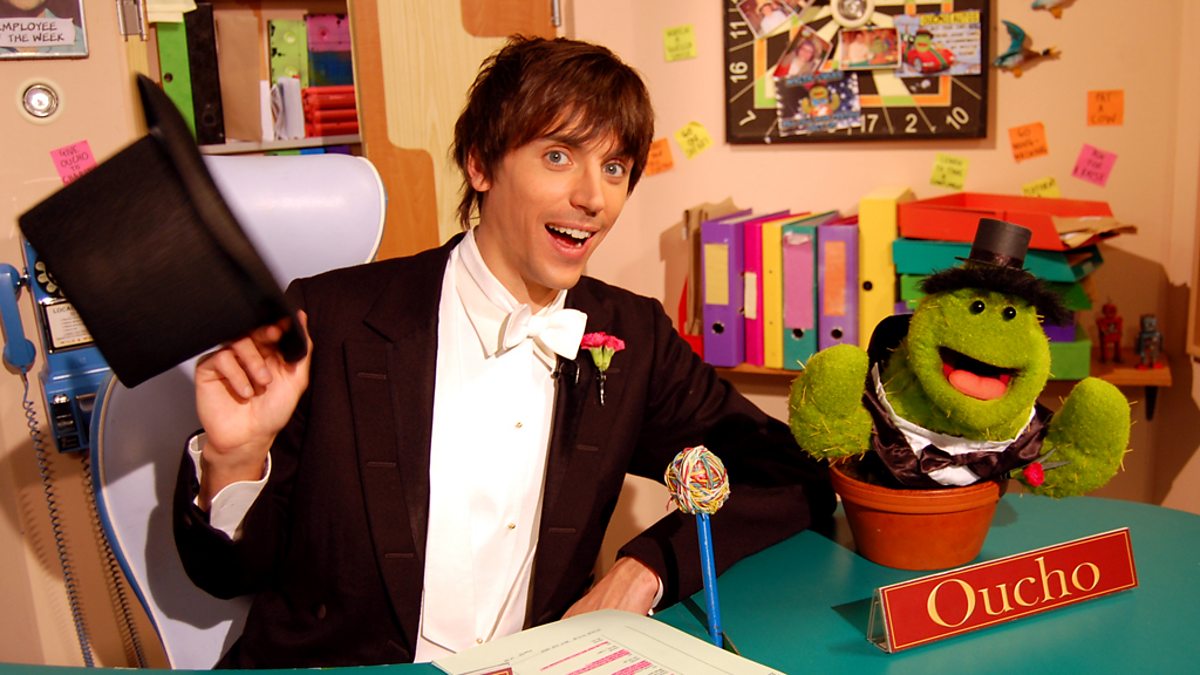 "Okay, we need to come up with a name for our new talking cactus puppet, what is the most defining feature of a cactus?"
Petrie has been largely unseen since his Ed and Oucho days, but that's only because we all stopped watching CBBC – he's done various bits and pieces for children's TV since, even being nominated for a BAFTA and collecting one on behalf of the channel. Other than that he tweets about the EU too much and presents a show called "Marrying Mum and Dad" which is basically Don't Tell The Bride for kids.
Also, you'll be elated to hear that last year it was announced that Ed and Oucho have their own YouTube channel! It's odd:
Dan Wright and Steve Marsh in Big Cook, Little Cook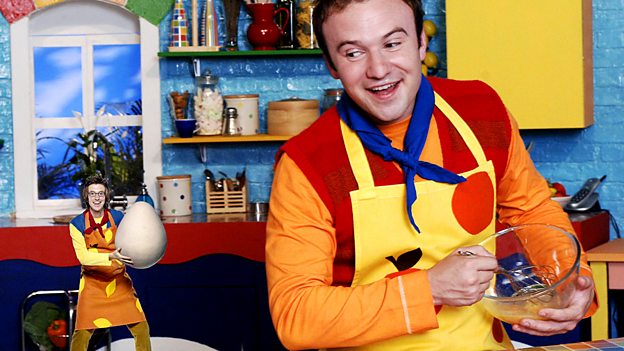 Everyone's favourite show to rip the shit out of, Big Cook Little Cook was iconic beyond its silly slapstick humour – remember that one clip of Little Cook getting a load to the face? It's moments like these that make you question just how friendly children's TV really is.
You'll be pleased to know that both actors worked together on numerous projects, before going their own ways. We can only assume that they're still big buds. Dan Wright does a bit of acting here and there, and is on a kid's program called 4 O'Clock Club. You can watch his showreel of other projects here. Steve has a couple of obscure credits in some minor films, but his main hustle seems to be hosting his radio show "Steve and Janine in the Morning".
They'd practically break the internet with a reunion, even if it's just an Instagram photo – get on it boys.
Miss Hoolie in Ballamory played by Julie Wilson Nimmo
Julie Wilson Nimmo, the actress behind the sweet lady who introduced us to the small Scottish island town of Ballamory, plays DC Megan Squire in Scot Squad. She has two kids with her husband Greg Hemphill, who is also a well known actor. Think of little Miss Hoolie, then look below at her kids:
Basil Brush played by Mike Winsor
Basil Brush was pretty low tier in the grand scheme of children's TV, but it made for adequate entertainment when there was nothing else on. The man behind the voice, Mike Winsor, does voice-over work as well as puppeteering for a career, and it's clear from his social media that he likes to spend his time playing golf and advising others on how to master the art (of moving your hand inside a piece of fabric).
He remains the voice and puppeteer for Basil Brush to this day.
Blane from MI High played by Moustafa Palazli
Palazli is now 29, but there's not an awful lot of info online. His iMDB claims that he only has three acting credits, the last of which being in 2008. So what is he up to? He appeared in a video 5 years ago discussing his likes and dislikes, but that's pretty much it:
Dave Benson-Phillips in Get Your Own Back
Get Your Own Back is the show that every kid wanted their parents to be on – what's better than dunking your embarrassing mum in a big vat of gloopy slime?
Benson-Philips still tours with the show according to his Wikipedia (talk about beating a dead horse). In a time where you thought death hoaxes were exclusive to rappers and actors, Dave himself was one of the first victims to such an online hoax, with people claiming that he died in a car crash, as well as starting rumours that he presented on a soft-porn TV sex show. Oh well, Dave's clearly alive and kicking as is evident from his Twitter feed:
"clocks fuck I MEANT CLOCKS"
James Mackenzie as Raven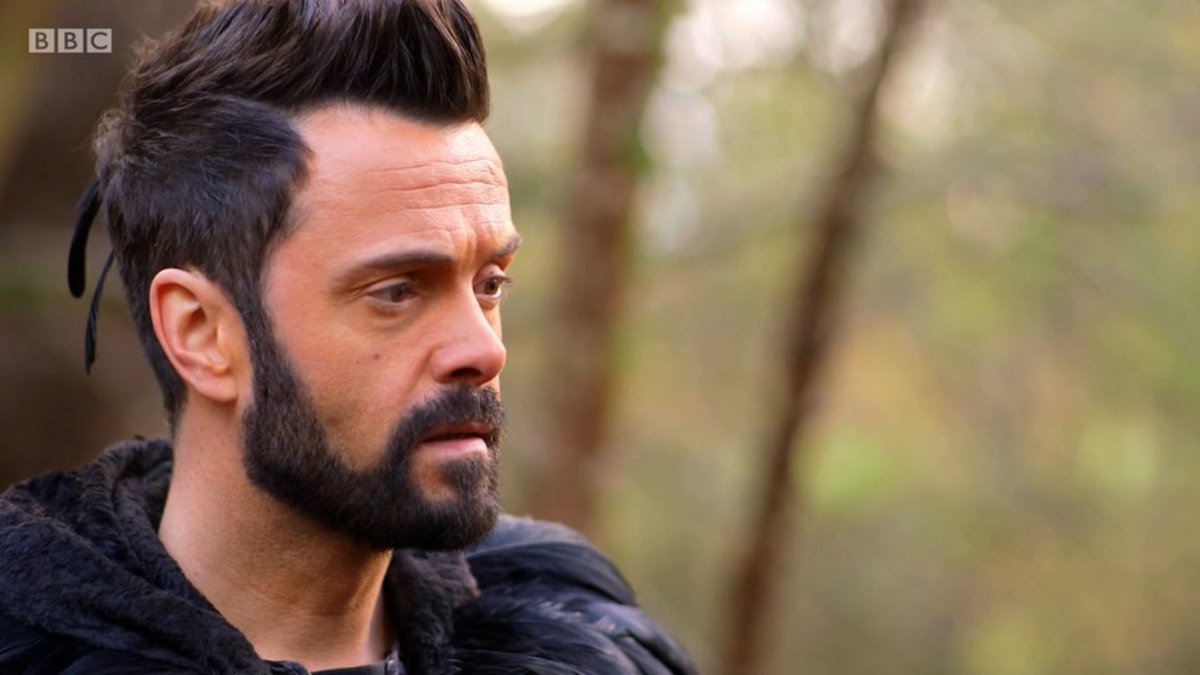 How much better could an afternoon get when you could sit back and watch kids your age being systematically clumped over the head with a large faux-stone polystyrene ball? The totally OTT special effects that exploded onscreen when they were eventually nudged into their wood chip-covered demise was the cherry on top. Let's hope the graphics were better in the 2017 version:
James Mackenzie was a great Raven, and we hope he's even better at whatever he's doing now, which is going to a lot of "Cons" as a special guest and doing a fair bit of kids TV still. Probably not, but if it's still available, you have the opportunity to buy his camper van, and it's honestly worth the £££ for the photo you'll get out of it:
Related stories recommended by this author:
• Where are the kids of Tracy Beaker now?
• Where are they now? The kids from Raven who took on the Way of The Warrior
• The real Dumping Ground from Tracy Beaker is in Cardiff, and we visited it