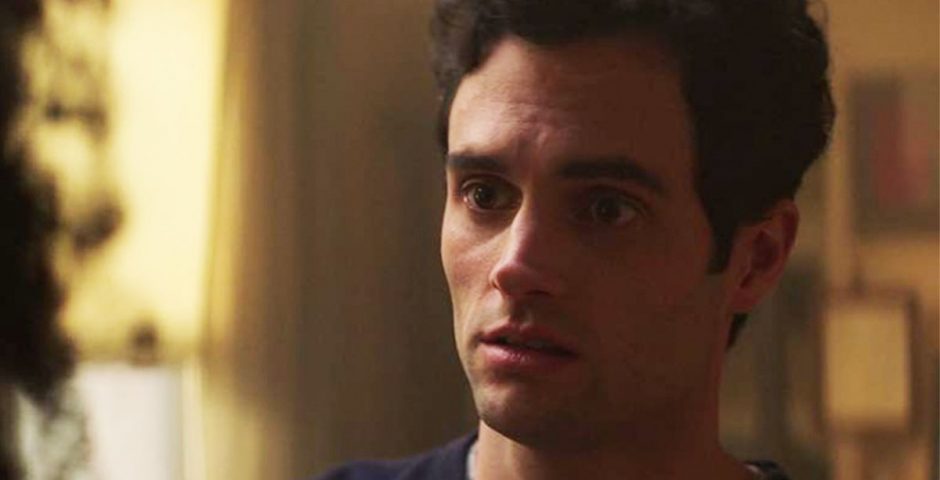 All the juicy details we know about You season two ahead of release next month
It's official: The second series of You on Netflix is coming next month. When the first season was dropped, it was quickly announced that a second would follow. Netflix has teased us with it's release date and even given us a short trailer. So in the meantime, here's everything we know about You season two.
The release date is next month
Take a deep breath, there's not long to wait. This week Netflix confirmed the release date for You season two as Boxing Day, December 26th.
Netflix confirmed the news by posting a brand new poster for the thriller drama with "meet your match" written across it.
Season one was dropped on Boxing Day last year, like the best Christmas gift you didn't know you needed until you had it. *No spoilers*, but the series wasn't exactly all tied up at the end, so the second bunch of episodes is needed, and fast.
Sera Gamble, the show's co-creator and executive producer, told Cosmo season two is "full steam ahead".
Production is well underway for the new series, and the first table read of the script has been done!!
Who will be in the cast?
The second season sees a few new faces added to the cast. Victoria Pedretti (who you'll recognise as Nell from your other Netflix obsession, Haunting of Hill House) has been announced as the female lead for series two. Joe Goldberg is going to have a brand new love interest in the form of "Love", played by Pedretti.
She will star alongside James Scully as Forty Quinn, Marielle Scott as Lucy, Charlie Barnett as Gabe, Adwin Brown as Calvin, Chris D'Elia as Henderson, Jenna Ortega as Ellie, Robin Lord Taylor as Will and Carmela Zumbado as Delilah Alves.
And of course, Penn Badgley will be back as Joe Goldberg and Ambyr Childers is returning as Candace Stone.
In an interview with Hollywood Reporter, show-runner, Sera Gamble, hinted some other characters might return: "It's too soon to say definitely whether John Stamos [plays therapist Dr. Nicky] will return in season two but we have been talking a lot about the character and we're excited to keep telling that story."
What might happen in the new season?
According to Deadline, season two will follow Joe as his search for love takes him to Hollywood where dreams can be made or shattered.
The second book in the series the show is based on takes place in LA. When asked by the Hollywood Reporter if this is where season two is heading, show-runner Sera Gamble said: "The show is in L.A. We started work. The writers are on the Paramount lot and we're looking for stage space here in L.A. Joe Goldberg comes to L.A. and he is a die-hard New Yorker so I can't say that he comes to L.A. and he instantly falls in love with the place.
"At least at first glance, this is not Joe's kind of town, which is delightful. Starting to talk about what Joe would think of Angelenos has been so much fun in the room."
She did also say Joe might be seeking redemption in the new episodes. "I will say this – in season two, and ideally beyond, Joe, who is not a monster and is somebody who contains a lot of confidence hits within himself, may have a moment where he seeks redemption, but that's different than the show wanting to redeem the character."
Penn Badgley has described some of the scenes in season two as "nauseating" and made it sound as though he's creepier than ever in the new episodes.
Sera Gamble also hinted the new season will tie up the loose ends from previous episodes: "Part of the fun of continuing the story is that the loose ends from Joe's past are still dangling and could come back to him at anytime."
*Again no spoilers*, but a certain character from Joe's past popped up at the end of season one with unfinished business, so we can expect more from them, and an explainer of what happened.
Watch the very first teaser trailer for You season two here:
Related stories recommended by this writer:
• Netflix's You season two is about Joe's early life and has 'nauseating' scenes
• Meet the whole NEW cast for season two of Netflix's You!!
• There's a theory that Beck from Netflix's You is actually still alive!!