Reverend and the Makers played at a Sheffield student house last night
Banger after banger, front to the back
The lead singer of local heroes Reverend and the Makers played at a student party in Sheffield last night.
Jon McClure from the band treated people at both unis and fans from across the region to a set in Norfolk Park Student Village.
After saying he wanted to do a house gig on social media, McClure was contacted by final year Hallam student Nicole Buzz, who along with her friends managed to persuade him to do a house gig in his hometown.
Someone set a smoke bomb off outside the flat before he even arrived, and the atmosphere in the downstairs of the house was raucous from start to finish, with plenty of bouncing about and even a crowdsurfer.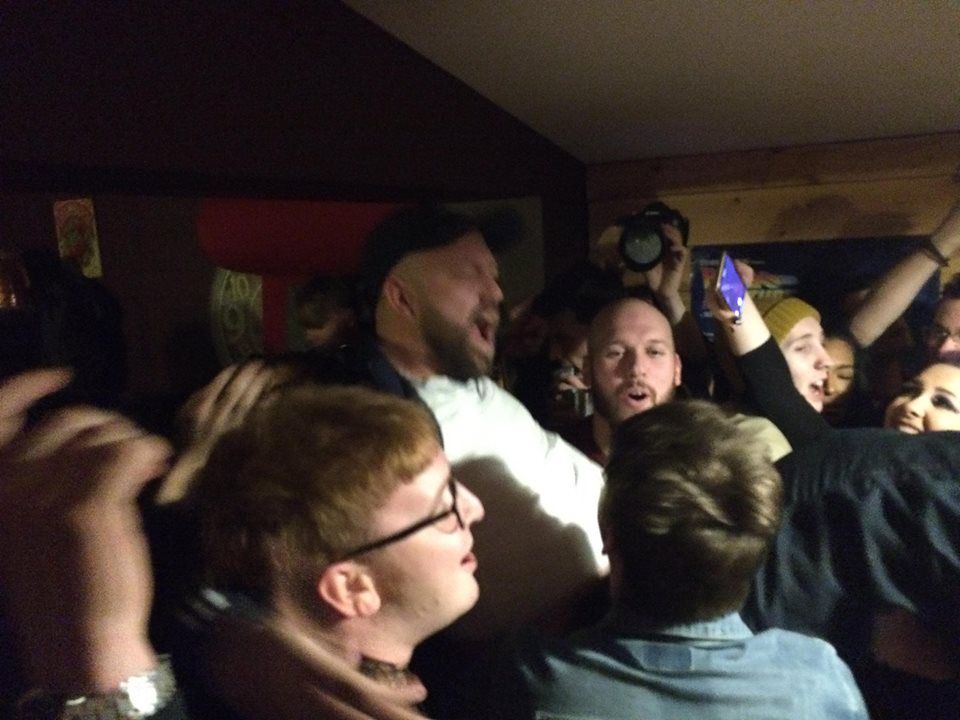 McClure played an acoustic run of songs including indie classics Heavyweight Champion of the World and Silence Is Talking, as well as deeper cuts Miss Brown and No Soap (In A Dirty War) and a cover of A Message To Rudy by The Specials.
In his own words, he arrived "fashionably late" to the party and took time for photos with those present, saying at the end of his set he hoped everyone had as much of a good time as he had.
Unsurprisingly, feedback on the party was overwhelmingly positive, with local DJ Alex Cooper describing it as "an 'I was there' moment", comparing it to when Sex Pistols played Manchester's Free Trade Hall.
Abigail Richardson described it as "a sick night", while Tom Knutton simply said "big up Nicole".
With the bar set, we can only wonder which indie legend will be gracing a Sheffield student gaff next. Anyone got a number for Alex Turner?