Mercury is no longer in retrograde, so here is your Fallow-scope forecast for this week
Your weekly Fallowfield horoscope is here
Congrats, galactic babes–you've made it halfway through the astrological year! Now that Mercury Retrograde has finally ended (the news we have all been waiting for), we can give you a spookily accurate prediction for this coming week.
Based on nothing but facts alone, we know that optimism is abundant in October and we are way more interested in socialising (the 256 manager will be happy to hear). Let the good times roll but we should all be careful not to overindulge (student finance only goes so far).
As a zodiac expert, these predictions are rooted in astrological science and absolutely nothing else
Scorpio (24th October- 21st November)
Happiness reigns in the home as everyone feels the energy changing. Cleaning that bathroom was a great idea Scorpio. You know how to get something done, and you're determined enough to do it. The truth of the matter is that no one and nothing is ever perfect so beware of those dishes that are piling up next. You need an organised physical and mental space to face the oncoming challenges this week Scorpio.
Sagittarius (22nd November- 21st December)
There is a relationship that needs your attention. Apologise to the 256 bouncers for your behaviour at AU last week. Generally you are fast-moving, fun-loving and pretty comfortable when apologising. Remember to be sincere Sagittarius, they did have to kick you out twice. Remind yourself that 'quick fixes' are not really 'fixes' at all. A clean slate will benefit you this week.
Capricorn (22nd December- 19th January)
Don't let your fears hold you back Capricorn. This is the week that you host that house party. Follow your heart but beware an unexpected encounter in the corner of your kitchen. Honest (if uncomfortable) conversations will be well worth it in the end. Hindsight is a wonderful thing.

Aquarius (20th January- 18th February)
Experience will offer the clarity you've been seeking. Think back to that £80 you took out the cashpoint at Owens Park and the number you text on that crappy lighter. Don't give in to your temptations this week Aquarius. Maybe a night in your Oak House bed and some trash TV is what your soul is searching for.
Pisces (19th February – 20th March)
You live for love, Taurus- but you aren't a fool for love. That's not to say your romantic life isn't dreamy. Although a date to Southside Tequila sounds like romance personified, beware of the happy hour cocktails. Don't let them cloud your judgement. If this connection is a keeper, you should be able to speak your truth and be vulnerable.
Aries 21st March- 19th April)
Remember that you need to take risks and test your limits occasionally. Venture out this weekend, maybe even as far as deep dark Withington. Whilst DJ Billy does play some banging love songs at the Vic, be careful to exercise restraint Aries. You will regret kissing that rugby player in the morning.
Taurus (20th April- 20th May)
This week, you'll find value in steering clear of The Gym. It's not that your body need a rest, but you are going to run into that 'one-night stand' you keep drunk texting. A crappy upper body day is not worth it Taurus. As an earth sign, a walk through Platt is more likely to keep you grounded. Keep your chin up though, something magical, exciting (and much better in bed) is around the corner.
Gemini (21st May- 21st June)
Change is hard at first, messy in the middle and courageous at the end. Make some time to browse New Zealand wines this week Gemini. The 2 bottles for £5 is a great deal and whilst a regular student accepts the status quo, you, Gemini, will challenge it.
Cancer (22nd June- 22nd July)
A surprised visit from someone you haven't heard from in a while could generate mixed feelings this week, Cancer. This could come in the form of a long-lost lover or Tony from Turkiss. Whoever it is keep your heart open but your mind sharp. You've heard the proverbial 'a wolf in sheep's clothing'… but this time they will more likely be in Urban Outfitter cargo's.
Leo (23rd July- 22nd August)
You are currently longing for a deeper understanding of the universe. Tiki Fire's and Green Monsters in Squirrels will partially fill that void. However take this as a warning to consider your plans carefully before going ahead. Surround yourself with people that match your energy. You have, and will, continue to embody a free spirit, and your circle of friends is a reflection of that.
Virgo (23rd August- 22nd September)
You may see life's big lessons from a fresh perspective this week. Your Nectar card has only rewarded you a grand total of 5p in savings the whole time you've been here, so take the plunge and head to Aldi. The Special Buys aisle may be that change your soul has been seeking, Virgo.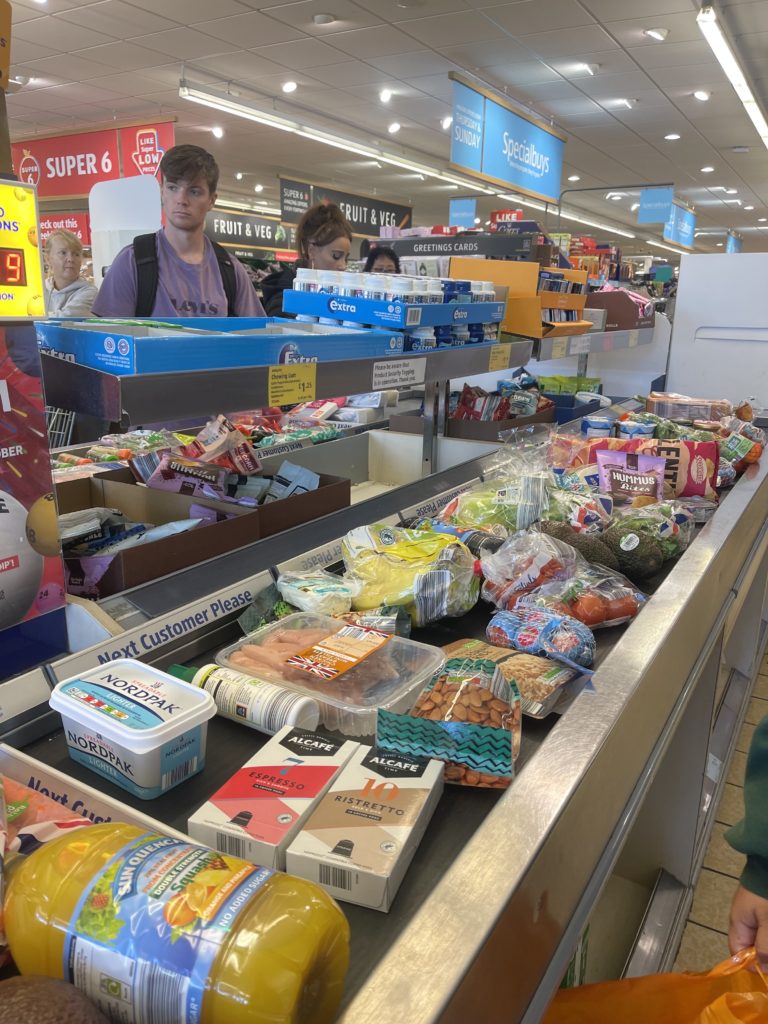 Libra (23rd Sept- 23rd October)
Your faith and belief in yourself is being tested this week Libra. You know both your bank balance and insides are still suffering from last week's chicken consumption. You're doing well at avoiding Allen's so far this week. Continue on that path. It's up to you to protect your energy.
Spend some time reflecting on your growth and transformation at the end of this week. You won't be the same person you were at the start of the month. If anything, you'll be £60 down, a week closer to deadlines and the sun will be setting around 5pm- oh the joys!
Bizarrely, it is also written in the stars that all zodiac signs will excel at writing for the Tab. You can write articles like this or uncover the biggest stories on campus. The Manchester Tab are always looking for new writers and we want you! Come along to our second open meeting at Kro Bar tonight at 7pm.
Related stories recommended by this writer:
• Meet the Manchester freshers who are already popping off on TikTok
• 24 hours in the life of a Fallow fresher
• The five stages of Manchester Freshers' Flu