'We are here to support Freedom': Thousands of Londoners march in solidarity with Ukraine
London's Mayor led the city in sending 'a unified message of support' to mark one month of the war
On Saturday, 26th March, Thousands gathered at Park Lane for a solidarity march and vigil for Ukraine.
The event was called by the Mayor of London, Sadiq Khan, who described it as his city's response to Ukrainian President Zelenskyy's appeal for people worldwide to "take to the streets in a show of support for Ukraine to mark one month of the Russian invasion."
Starting from Park Lane, the march went through Piccadilly Circus to observe Yoko Ono's 'Imagine PEace' message and ended in Trafalgar Square, where a vigil was held with speeches by prominent politicians. In his speech, Sadiq Khan promised to give £1.1m to support all refugees arriving in London and £50,000 for a charity that provides immigration advice to Ukrainians wanting to come to the UK.
The London Tab attended the march, and here are some of the most memorable moments for us:
In his address to start the event, Sadiq Khan called to the people through a megaphone: "We are here to support Ukraine! We are here to support the people of Ukraine! We are here to support freedom!"
Even though everyone was riled up to start marching, no one moved for a few minutes to give way to a group of Ukrainian children leading the march.
Once the people started moving, you could hear "Slava Ukraini!" (Glory to Ukraine!) rumble through the crowd every two minutes, occasionally followed by "Stop Putin! Stop the war!"
Even though most covered themselves in blue and yellow, you could see people coming to show their solidarity regardless of…
Their nationality:
Their ability:
Their age:
…and their sexuality:
A couple of signs caught our eye as well: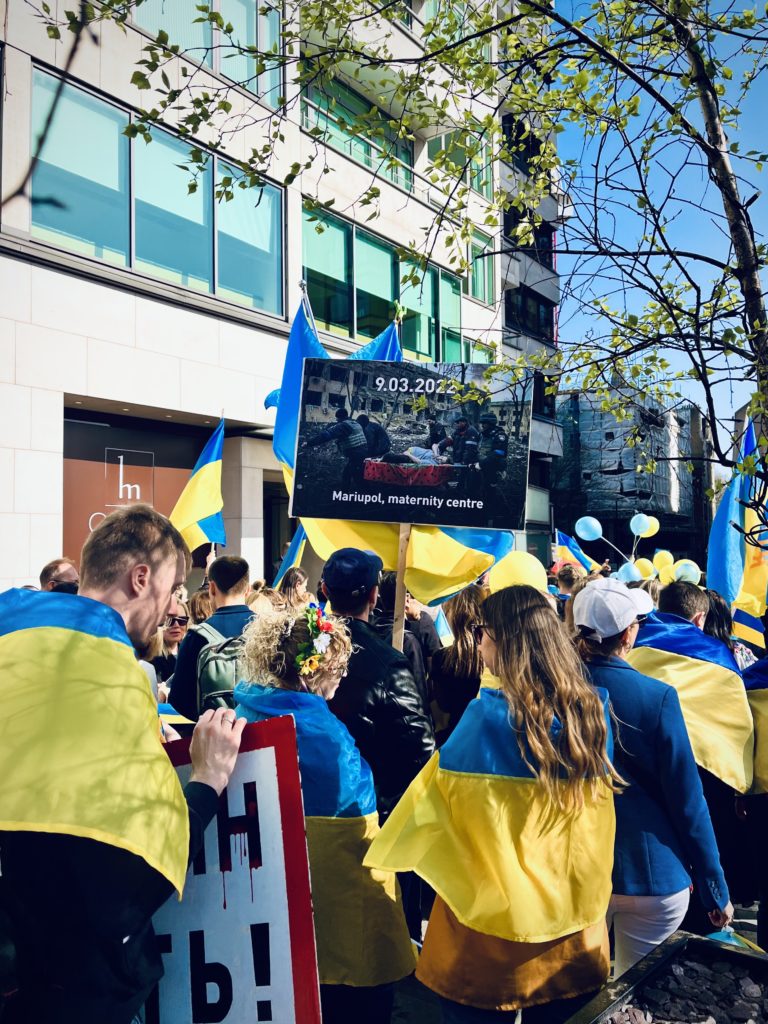 Throughout the march, the sun was shining bright and reminding us of our privilege to enjoy the weather without fearing what the sky may bring to us.
London's Mayor said in a statement: "I'm proud that today Londoners are uniting in their thousands today to send a message of support to the people of Ukraine. These innocent people have been through unimaginable pain and suffering over the last month, and by joining together today we are showing that we stand with them."
Regardless of whether you were there or preferred supporting in other ways, the city spoke through this march that its people are hoping for the day when peace triumphs and are willing to help bring that day closer for everyone.
A list of resources to support Ukraine by the Mayor of London is available here.
Related stories recommended by this writer:
• Here are some student-led initiatives to support Ukraine in London
• 'I'm very worried': London's Ukrainian students on the crisis back home
• 'I've received calls from friends crying': Ukrainian students share the reality of the war