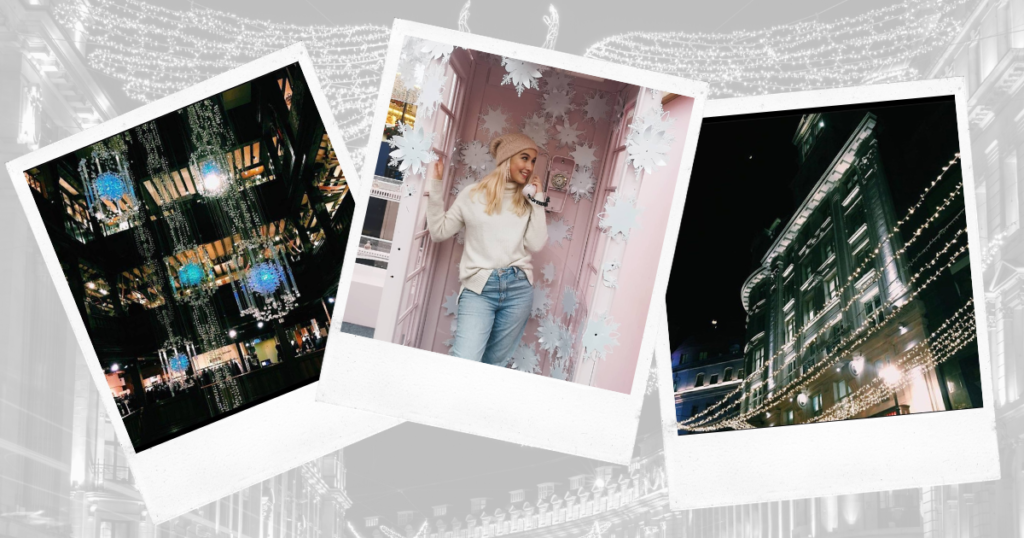 Christmas isn't cancelled: London's Covid friendly Christmas activities
Corona aside, here's a list of fun activities you can still plan to do this year for your London Covid Christmas
Although some of our favourite Christmas events and activities have been cancelled this year due to Covid-19, there are still some ways that you can get your Christmas fix within the current restrictions and after Lockdown lifts. There are still plenty of things going on in the city to make your London Covid Christmas as festive as possible. 
Though Winter Wonderland will be greatly missed, here are some events and activities that you can still plan ahead to get some much needed Christmas spirit. Some are completely free, whilst others require tickets and advanced booking. 
This article includes events that are due to take place, however, some might be cancelled or changed as government restrictions are announced. Many classic London Christmas markets are still yet to announce their plans post lockdown, whilst some like Southbank Centre Winter Market have cancelled altogether (the churros will be missed).
One thing that we can all enjoy, free of charge, are the various displays of Christmas lights around some of our favourite spots. Most areas have already switched on their displays, but cancelled their switch on events. Here is a list of some of the popular displays you can take yourself to go and see on your lockdown walk with a mate and a festive coffee, or wait till shops open in December and pop down to get some presents while enjoying the lights. 
So here are all the things you can for a London Covid Christmas to get that Christmassy feeling:
Oxford Street
This year Oxford Street lights have been switched on for an extra three weeks, since November 2nd. They feature large LED displays, based on the Northern Lights. The banners show words dedicated to the key workers and citizens of London who kept the city going throughout this difficult year.  
Regent Street
The Regent Street angels are back this year and have been switched on since November 14th. A London Christmas staple, these festive lights are always great to go see, perfect for a socially distanced walk.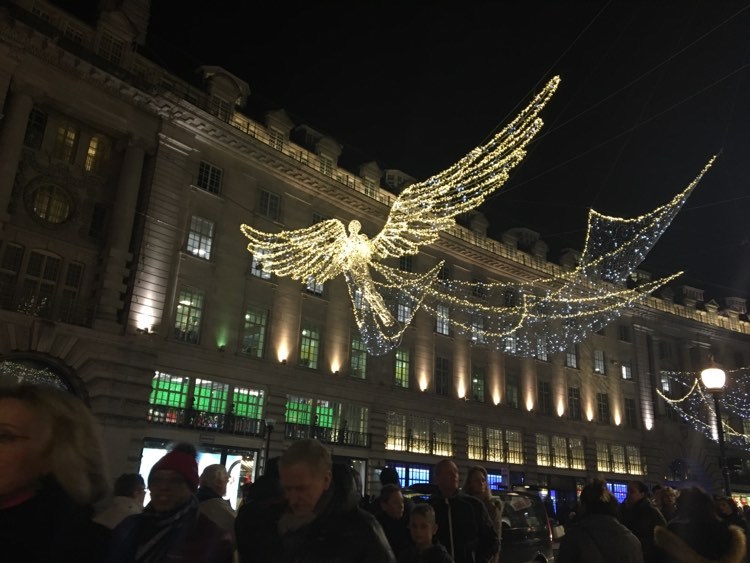 Carnaby Street 
This year Carnaby Street has teamed up with Choose Love, a charity for Refugees, in order to raise funds over the festive period. Pink and purple neon boxes light up the streets, all of which contain words of hope. Alongside the lights, Choose Love plans to have a pop-up shop in Carnaby as they have done each year, which is well worth a visit once Lockdown is over. 
Covent Garden 
The Covent Garden Piazza is a must-visit for getting into the Christmas spirit, and this year is no different. On the 10th November the decorated Christmas tree and other lights were switched on. This one is the perfect winter walk opportunity for us to get some festive Instagrams in front of the 60 foot tree. 
Some other festive light favourites such as Trafalgar Square, Bond Street and Seven Dials Market are yet to confirm their switch-on dates, but are likely to provide some beautiful Christmas displays as always. 
Borough Market
Borough Market has remained open through lockdown and is sure to include some festive activities and stalls for you to browse and grab some goodies. The market will also be open for late-night shopping during the festive season. Click the link below to see what the market will be offering, as well as for updates.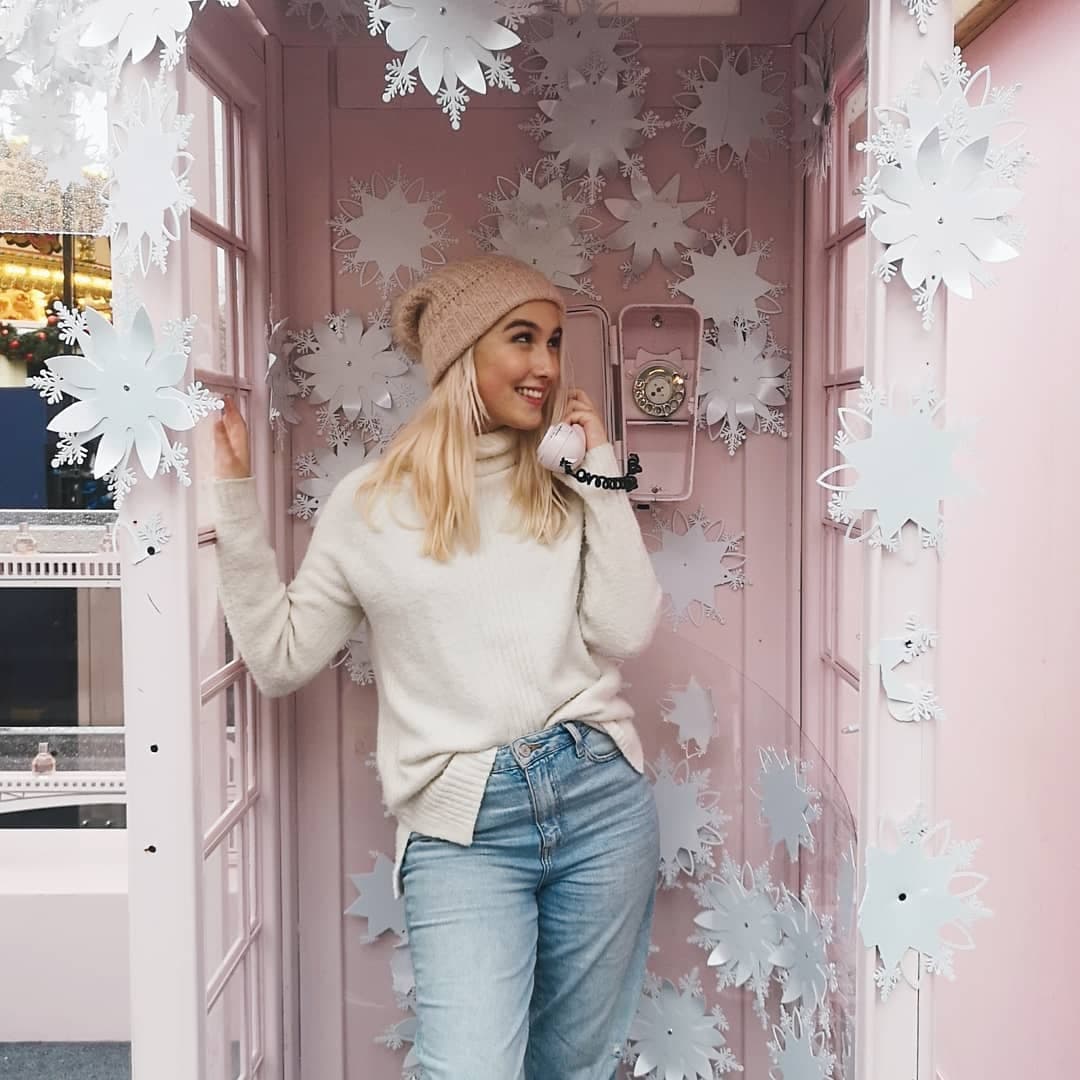 Bavarian Winter Beer Fest: Camden
One event planned for launch on the 4th December is a socially distanced Bavarian beer festival so we can celebrate Christmas and Oktoberfest together. The event will be held at Electric Ballroom, and tickets will start from £15 (with table packages for up to six also being offered that include set numbers of drinks). This event will feature Bavarian street food, craft ales from UK brewers, mulled wine as well as a live brass band. The venue will also be decorated with a snowy and winter theme. 
Click here for more info, tickets and updates
Christmas at Kew Gardens
From the 4th December to the 17th January, Kew Gardens will be holding a winter light trail through the gardens. This will feature festive music, street food vendors as well as drinks and hot chocolate to enjoy under the various lighting displays. Tickets for this event start at £19.50. 
Click here for more info, tickets and updates 
Queen's House Greenwich Ice Rink
Some sad news this festive season was that most outdoor and indoor ice rinks would not be opening this year, however, the Queen's House Greenwich ice rink still plans to open for socially distanced skating. The rink will be open from the 5th December to the 24th January. Tickets are discounted for students, ranging from £9-£12 at different peak/off-peak times. This will likely allow groups of up to six to enjoy some winter fun, depending on tier restrictions once lockdown has lifted. 
Click here for tickets and updates
These events are subject to change under coronavirus restrictions, the information in this article is correct as of 23/11/2020, check the links included in the article for updates as well as tickets if they go ahead, but rest assured there are ways to make your London Covid Christmas as merry as can be.