Squad Goals: Meet the UCLU Swimming Club
On Sunday 12th March, UCLU's Swimming Club will go into battle against King's once again to, quite literally, blow them out of the water.
Ali vs Frazier, Federer vs Nadal, McEnroe vs Becker… these are just some of the greatest sport rivalries of all time. Well this isn't going be like that. At all.  King's will always be to UCL what Cseh was to Phelps: so close yet so far. It's not really a question of who will be the winner, it's quite simply just by how much more can UCLUSC beat King's this year compared to last…
The UCL squad are fresh off dominating the London League and with that becoming the champions of London. Having thrashed King's at the previous two events, this year's Varsity should see the UCL Swim Club secure another easy victory… and we should all be there at 6.15pm on Sunday at the York Hall Leisure Club to witness this.
"Don't be mistaken," UCLUSC told the Tab, "although we're going to win, we appreciate and welcome the challenge from King's. We find it cute."
So who are the swimmers ready to win this year's Varsity competition?
Women's Captain: Jacquelyn Yang
Kind, sweet and harmless may be the first words that come to mind…. WRONG. Jackie is an animal through and through, without a doubt the leader of our Asian brigade! If King's drop their guard even in the slightest her and her possy Asians will make short work of them.
Men's Captain: Francis Banhidy
Someone spelt his name wrong AGAIN. Now he's pissed off. Very pissed off. Approach with caution.
Stefania Silvestre
The re-embodiment of the Italian Stallion. Some say she has never had more than three Desperados and some say she has in fact turned grown men into little boys with her resting bitch face. All we know is she doesn't know how to lose.
Gabi Hakim
Small but deadly. Along with a smile which as far as we can workout is permanent, she knows one thing and one thing only: when she is done with King's they will not be smiling.
Emily Gaizley
We all have our faults, Emily has bad taste in men… But who are we to judge. Rest assured though, when asked if she would ever consider dating a King's guy she kept her answer short and sweet – "Fuck no."
Phyllida Britton
Our very own Katie Ledecky! A true powerhouse, self-proclaimed 'force of nature'… With her it really is 'chat shit get banged'.
Lara Cosford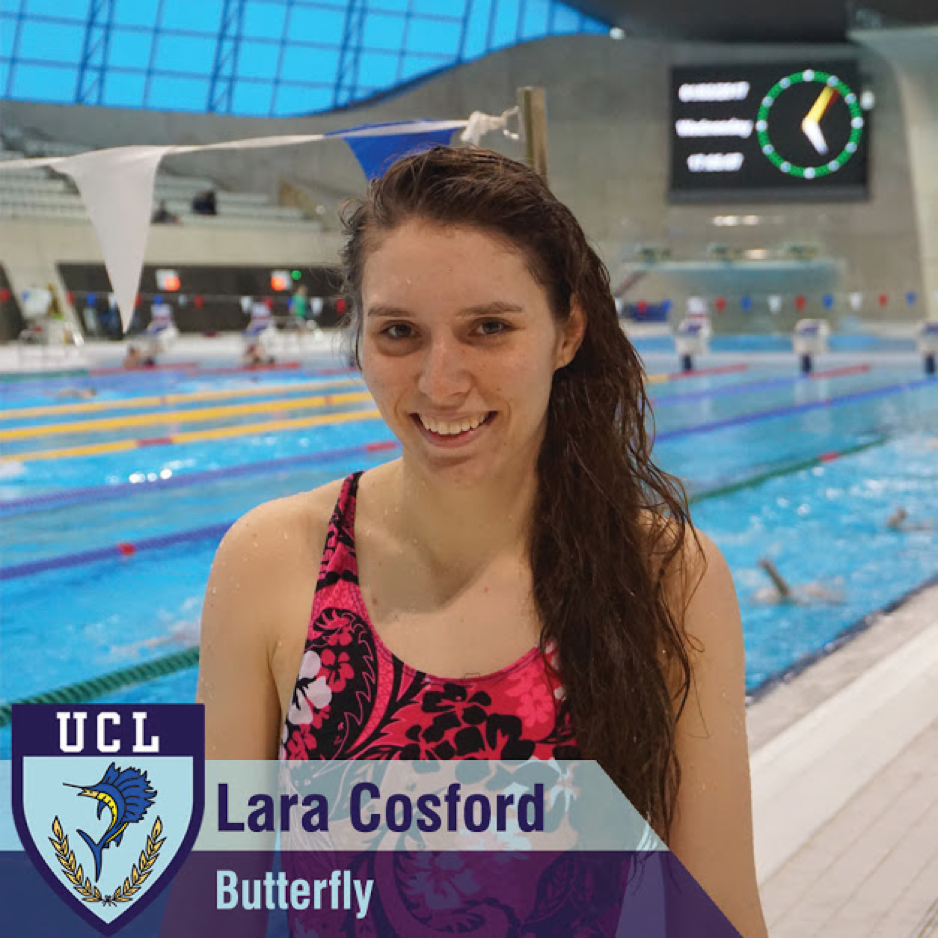 Lara only knows speed, we have asked if she could hold back ever so slightly so at least it looks there is a level playing field. You'll have to wait and see.
Ellen Trayhurn
We've all seen her before, we all know what she is capable of. Ellen does not disappoint.
Robert Hilton
Growing up on the challenging streets of Liverpool, Rob knows how to handle himself in a gentlemen's duel. We do not advise provoking him.
Samuel Dallimore
He needs no introduction. Look at the guy he's an absolute BEAST. Clark Kent on the streets, Superman in the pool. He prides himself as coining the phrase "shit hot bangin" – you heard it here first.
Jean-Jacques Choron
This man has a ferocious appetite… We have warned him many times that playing with your food (King's swimmers) is rude. He does it anyway.
Jolene Tan
Part of the Asian possy, she will follow Jackie into battle no matter the stakes. When asked what are you most embarrassed of, Jolene replied "I once considered applying to Kings".
Acorn Lau
We cannot confirm it but he says he used to be Phelps' training partner… although he prefers it if we say that Phelps used to be his training partner.
Alan Li
Simple, the Sun Yang of UCL! Disclaimer: he does not dope.
Wall Yiu
If you've ever wondered where dabbing comes from, Wall is in fact the person who invented it.
Apostolos Stamatopoulos
Strong name.
Kristina Choi
With the likes of Nathan Adrian, Anthony Ervin and Natalie Coughlin, this Cal gal has trained with the best of the best.
Zoë Illis
She's as fierce in the water as she is on Instagram.
Abdul Boksmati
The ring leader himself has his own cheerleaders. No word of a lie, wherever he goes his fans, are never far behind.
Benjamin Chew
The human torpedo – absolutely lethal in both the backstroke and breaststroke.
So there we have it. Another Varsity event UCL have in the bag. For a night packed with talent, speedos and abs, you can purchase tickets from UCLU website for £6 (£7 for non-students). More info on the event can be found via the Facebook page.