My Abuse Hell: The Dos and Don'ts of Writing a Negative Review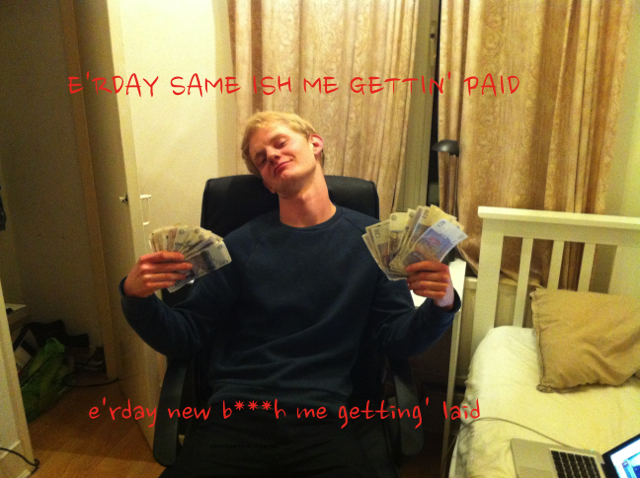 Earlier this week, controversial Tab culture editor, me, wrote a less than complimentary assessment of the tenth anniversary edition of the Rangeela variety show. While I picked up some pretty substantial hits, not all the feedback was pleasant. Since the article was published I have been branded culturally ignorant, been trolled on Twitter and my flatmate has received a death threat (albeit unrelated).
Having felt at least half of the two-hour show was as much a waste of my life as that time I challenged Daniel Hardaker (the hardest boy in my school) to a best of seven arm wrestle series, I ended up listing all the things in the show the Hindu Society found funny and I didn't. The members of the Hindu Society promptly responded to the review's publication with varying degrees of:
hurt…

triumphant smugness…

and incomprehensibility.

So, lest any of you should suffer the wrath of a prominent UCLU society baying for journalistic blood, I have compiled some fool-proof nuggets of advice for anyone who doesn't have terrible taste.
Some people like humour that is not funny.

Pander to it. There is nothing people like less than laughing at a bag of flour and finding out you thought it wasn't funny because it was rice. Just laugh along, and you'll ensure you aren't branded culturally ignorant.
Do not question cultural authenticity.

For some unfathomable reason the writers of Rangeela felt their members were best expressed in the form of a Sherlock Holmes play. As much as you might think Will from the Inbetweeners a strange choice for the French Society's christmas show, they love it. Don't query it, or you'll be told you just don't get it.
Don't hold any further journalistic ambitions.

It's not so much that newspapers will turn you away, more that the negative comments on your article will hound you into fleeing the writing game quicker than Jake Bugg from the 'feds'.

If you're not careful, you could get drawn into the trap of making all your reviews vitriolic attacks on unsuspecting societies still feeding off the good vibes of having made their family members laugh for two hours. One minute you're harmlessly rearranging Pitchfork's top tracks of 2012, the next you're writing some Vice-lite piece on how irrelevant the Live Music Society's chillstep performance was. Then, empowered by your newfound capacity for pissing people off, you'll start writing about your OWN negative reviews.
I hope that with this list, you, intrepid Tab readers, won't make the mistakes I did and thus avoid unwittingly alienating a significant section of your university population.
P.S. Fuck RUMS x